New Delhi: As India grapples with the COVID-19 pandemic, the yearly malaria crisis is looming and mu...
Mumbai: "I have been on the phone talking to people for the last two days. I have barely gotten an...
Lakhisarai (Bihar) and Bengaluru: On March 24, 2020, Ramgarh police station received a phone call fr...
Pathanamthitta: On March 11, 2020, Pathanamthitta, a migration hotspot in southeastern Kerala, becam...
Mumbai: India's COVID-19 tally stands at 1024 (as of 7.30 p.m. on March 29) and the country is on ...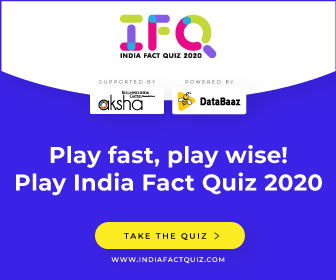 Support IndiaSpend's award-winning investigative journalism.
Your tax-deductible contribution to IndiaSpend will help us, and other publications around the country, reveal critical stories that otherwise wouldn't be told - stories that make a difference!
Donate
Graph of the Day
---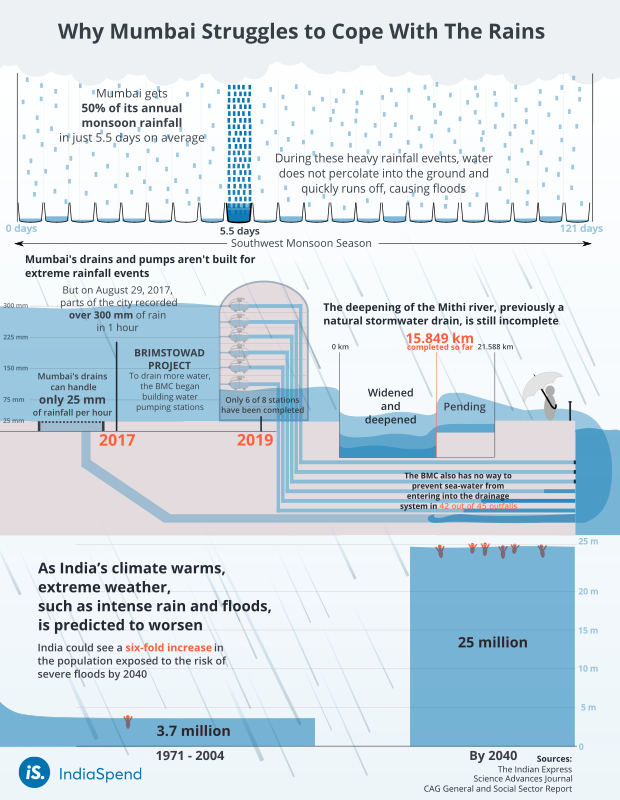 Waterlogged streets and overflowing drains brought India's financial capital, which is home to 18.4 million, to a standstill, as the island city received 138 mm of rainfall while the suburbs received 375.2 mm in 24 hours to 8.30 am on July 2, 2019--second-highest in 45 years. Mumbai's stormwater drainage system, a century old, is equipped to handle 25 mm of rain per hour; the suburbs can handle 50 mm per hour. The city along with other parts of the country located on the Western Ghats and Central India are increasingly becoming prone to heavy intensity rainfall. And the cities located in these regions will have to work on their infrastructure to avoid damages.