New Delhi: A mother of two, Seema Devi, 36, from Barauli village in Barabanki district of Uttar Prad...
Coimbatore: By bypassing the Forest Rights Act in acquiring land for compensatory afforestation and ...
Mumbai: On June 1, 2020, 41% of Maharashtra's COVID-19 cases were outside of Mumbai. As the lockdo...
New Delhi: Max Healthcare tweeted a rate card in June indicating the minimum cost of various COVID-1...
Bengaluru: The Bharatiya Janata Party-led government pushed two farm bills--Farmers' Produce Trade a...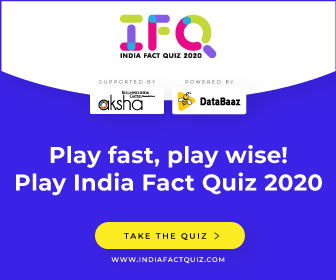 Support IndiaSpend's award-winning investigative journalism.
Your tax-deductible contribution to IndiaSpend will help us, and other publications around the country, reveal critical stories that otherwise wouldn't be told - stories that make a difference!
Donate
Graph of the Day
---
Our Coronavirus Monitor is tracking all confirmed cases & deaths due to COVID-19 in India, as well as patients discharged after treatment. For now, we are using updates from the Ministry of Health and Family Welfare and the Indian Council of Medical Research (ICMR). Our tracker:
https://corona.health-check.in/