Why India's Big Cities Are Important For Elections 2014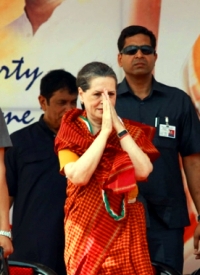 There are many blocks of parliamentary seats, most are in different states in India. And thus somewhat given India's recent political history, a block of 31 parliamentary seats should be the top priority for any political party.
India's top eight metros, cities with 5 million plus population, had been the one of the strongest supporters of the United Progressive Alliance, for instance. In 2009, this block accounted for 12% of the seats won by the alliance.
These eight cities and their suburbs account for 31 seats in the Parliament, which is bigger than states such as Madhya Pradesh or Karnataka. In 2009, UPA bagged 24 of these 31 seats. This was an improvement over the 2004 elections when these cities had accounted for 28 parliamentary constituencies of which UPA had bagged 19.
In the 2009 elections, Congress won all the 7 parliamentary seats in the National Capital Territory of Delhi and the seats from Gurgaon and Faridabad. In Mumbai, it was a clean sweep for Congress and ally NCP. In case of some other cities – Kolkata and Chennai – Congress didn't win but its allies carried the metros.
Clearly, there was support for UPA amongst the urban, big-city Indians at the time. While these cities are spread across the country, their cosmopolitan nature and economic profile puts them closer to each other than to their immediate hinterland, in our view. These cities have also benefitted the most from India's economy liberalising and opening up – as far as investments, job creation etc is concerned.
The question is which way could these metro seats swing now? Delhi has already made its preference clear in the assembly elections – that's seven parliamentary seats currently held by the Congress, and two more from the satellite towns of Gurgaon and Faridabad. In case of Kolkata, Chennai and Hyderabad – allies who bagged these cities, Trinamool Congress, DMK and AIMIM - have already left the alliance. A loss of these seats also seems likely.
What could be the reason for this loss of faith? Public perception of corruption is cited as one reason for the loss of Delhi. In it's current term, UPA has been mired in one corruption scandal after another. Many of these scams would only be issues to a more sophisticated, educated voter.
For any common citizen, rising prices is an important concern. So, while the Government may provide food security to those below the poverty line, there is still a huge chunk of population, which is finding it difficult to make ends meet with high inflation rates. Will this group vote differently from the rural population. We will know soon.