BLOG: The BEST Bus Struggles To Keep Pace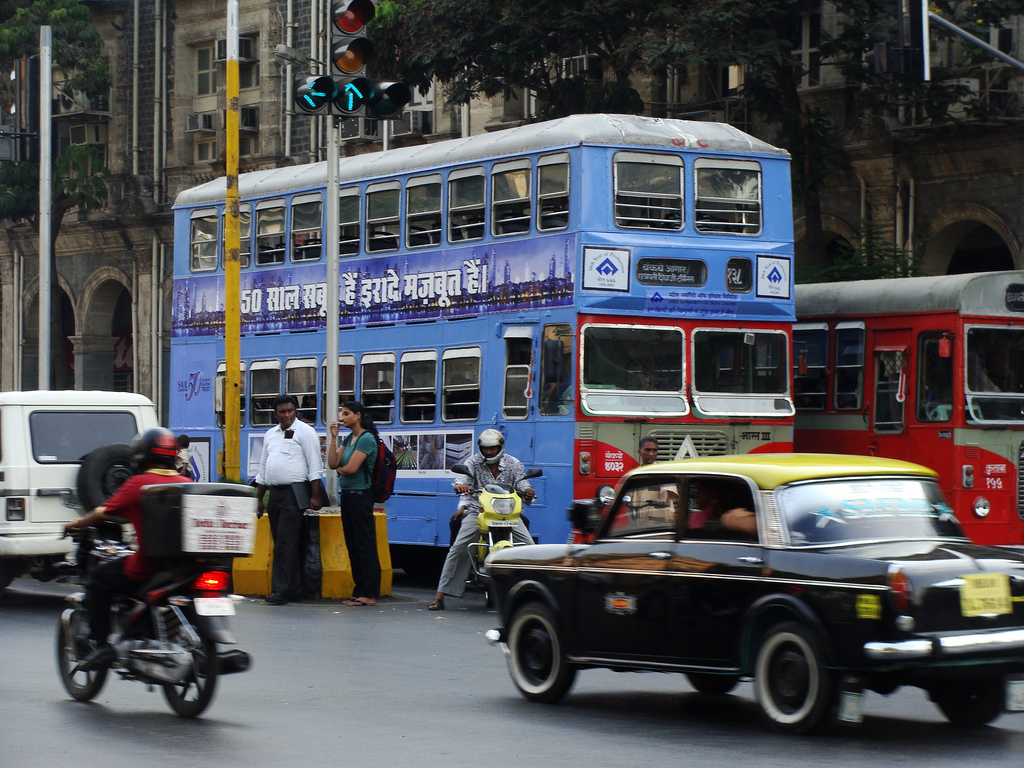 My memorable first ride on a Mumbai bus was as easy as 123. Literally.
That was the route number of the BEST (Brihanmumbai Electric Supply and Transport) bus that I rode frequently with my parents when I was a child. It was a picturesque and historic journey, made immensely pleasurable by the fact that route 123 was—(but unfortunately no longer is)–a double-decker.
There are only 120 double deckers today, their numbers reducing, as they consume a lot of diesel, about a litre for every three km, and find it hard to labour up the numerous flyovers and elevated roads that an impatient city has thrown up.
A word about the bus system's peculiar name. BEST started operations 109 years ago as the Bombay Electric Supply and Tramways Company. Its first buses and double deckers were horse drawn, and the first electric tramcar ran in 1907; the first BEST bus on July 15, 1926 (the first double-decker in 1937), was welcomed with great pomp and enthusiasm by what was then Bombay.
I was never short of enthusiasm when I climbed aboard the 123 at Tardeo (Vasantrao Naik Chowk) in central Mumbai, racing to grab the roller-coaster like experience from the first seat of the upper deck. We headed every Sunday evening for R.C. Church in Colaba, a ferry ride away before a causeway in 1838 bridged what was then Colaba island to the island of Mumbai.
Riding the 123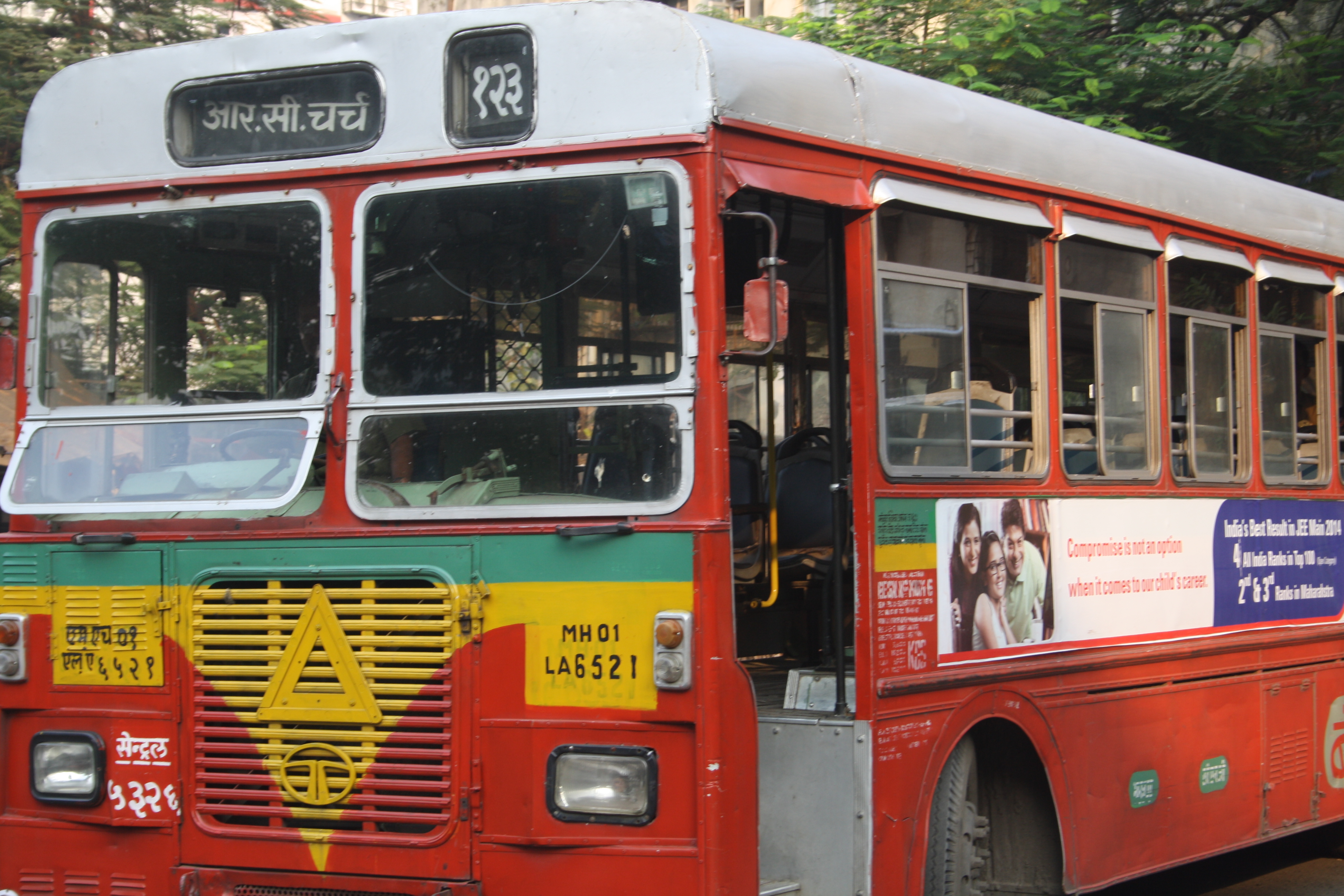 I was always aware that 123 was a historic route, in diverse ways. The first major stop was Gamdevi (near Nana Chowk), opposite Mani Bhavan, once Mahatma Gandhi's home in old Bombay and now a museum. As the bus turned left, we passed the stone edifice of Wilson College, built in 1832. On the other side of the bus was Chowpatty, the beachfront, and the Arabian Sea beyond.
Now, only single deckers ply this route. Sea breeze still blows into their open windows. As the 123 sped--or trundled down--Marine Drive (now Netaji Subhash Chandra Bose Road, although nobody calls it that), the bus passed the city's only aquarium, the Taraporewala. Further down were the old cricket grounds, the gymkhanas, the Hindu, the Islam, the Parsee, all crucibles of Indian cricket. The bus turned left and made its way to Churchgate station, a half km inland today but once on the waterfront. It moved past the magnificent old, stone buildings of the High Court and Mumbai University and then past Hutatma Chowk, once Flora Fountain, where a memorial of those who died in 1960, during the struggle to make Bombay the capital of Maharashtra, sits next to the old, colonial-era fountain.
On it went, soaking in eras and histories, past the museum, once the Prince of Wales, now Chhatrapti Shivaji Maharaj Vastu Sangrahalay, down the Colaba causeway--where once turtles abounded, now shoppers do -- and so on past Electric House, BEST's headquarters. Then came Afghan Church, or to use its proper name, the Church of St John the Evangelist,built in memory of British soldiers who lost their lives in the first Afghan war in the late 1830s, past the still-quiet Navy area, before ending at R.C. Church.
Today, the buses run to the furthest reaches of the mega polis, into the neighbouring districts of Thane and Mira-Bhayander, but even by Indian standards, it is a relatively small system, smaller even than the bus systems of Chennai and Bangalore. This is because only 3.8 million Mumbaikars take the bus; 8.5 million take the train, which my colleague Saumya Tewari explored in her BLOG.
In comparison to other Indian metros, Mumbai is way behind Bangalore and Delhi. Chennai, with the same fleet size, transports a million people more.
Compared to other mega cities across the world, BEST isn't really in contention.
Sao Paulo in Brazil has the highest number of commuters travelling by bus (28.5%), almost twice the proportion of Mumbai. Similarly, London, with one of the finest and oldest public transport systems on earth, has 20% of commuter traffic on the bus.
Is the BEST really the Best?
Mumbai, they say, is the city that never sleeps. Appropriately, BEST buses have some of urban India's longest operating hours: 4.45 am to 1.56 am. Mumbai is a city that runs on the clock; similarly, BEST buses are known to keep to time. As a student, I could depend on the 8:13 am bus coming at 8:13. Today, modern traffic has slowed BEST down.
So, how does BEST fare with other global public bus fleets?
Beijing, in comparison to other global cities, has the largest public bus fleet. London has twice the daily ridership of Mumbai.
BEST's daily ridership is 3.8 million, and the fleet size is nearly 3,800. Clearly, Mumbai needs more buses. During peak hours BEST buses are overcrowded, above capacity and mad scrambles are common where once there were queues. Passengers often hang on to open doors, fights over seats are frequent.
The actual sitting capacity in a single decker BEST bus is 51 seats with only 20 more standing, a total of 70. During the peak hours, sometimes, more than 120 commuters pack the bus.
Yet, I find it gratifying to see how a BEST bus conductor manages the crowds, collecting fares from each passenger during peak hours in a jam-packed bus, simultaneously ringing the starting and stopping bell at each stop.There are no automated tickets here, as in London and New York.
BEST has announced plans for 500 more buses by January 2015 of which 50 will run out of the Bandra Kurla Complex, the city's western business district.
Know Your BEST
BEST buses run on routes identified by various numbers and their corresponding destination by local commuters for their daily travel. These indicators are displayed in Marathi at the front and in English on the side.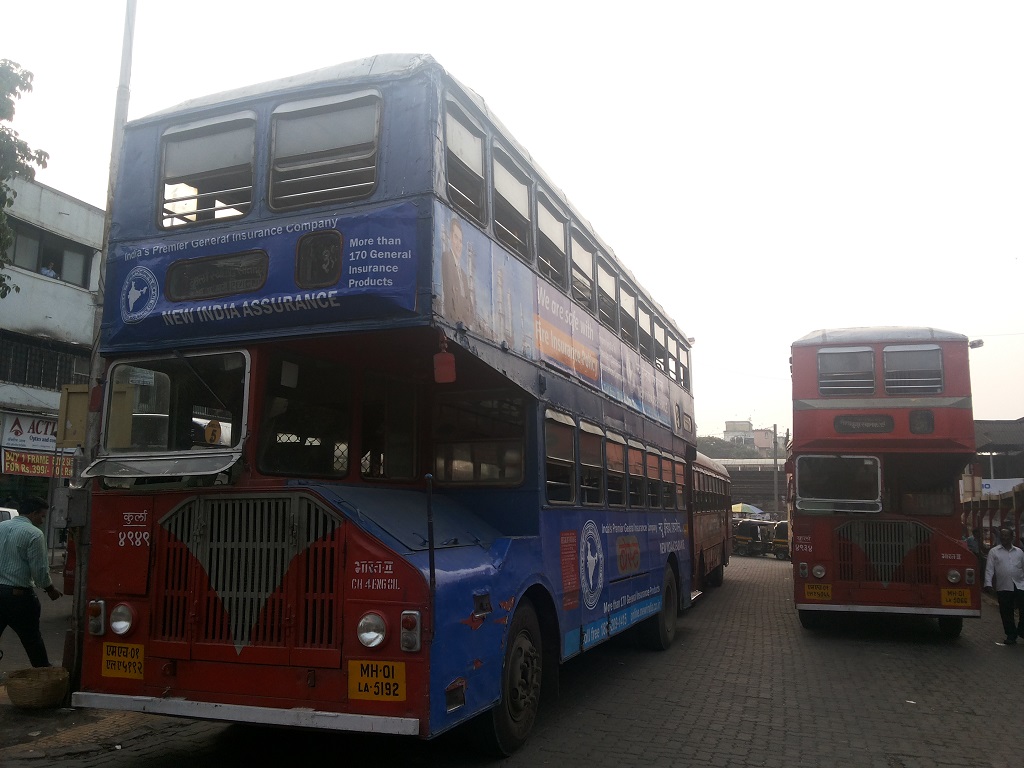 Apart from these regular buses, there are the "limited" bus services, which halt on specific stops or skip minor ones. These buses are identified with bus numbers suffixed with 'Ltd'. The tickets are priced slightly higher than the normal buses fare. Similarly, there are air conditioned buses that run on longer routes, meant primarily to connect white-collar professionals to their work areas.
In a BEST bus, there are seats reserved for the handicapped, senior citizens and women.
Source: BEST
Only senior citizens, pregnant women, physically and mentally challenged people are allowed to board the bus from the front door. Closed-circuit television is increasingly being installed on buses because of heightened security concerns.
BEST buses are generally well maintained but also among India's costliest with a minimum fare of Rs 6 compared to Rs 5 in Delhi and Rs 3 in Chennai. The minimum fare in Bangalore is Rs 6.
I don't ride the 123 any longer. But its romance will never leave my mind.
(Chaitanya Mallapur is a policy analyst with IndiaSpend. As you can tell, buses were once a big part of his life. Now, he takes the train.)
Cover Image: Flickr
Photo Credit: Chaitanya Mallapur
(Chaitanya Mallapur is a policy analyst with IndiaSpend. As you can tell, buses were once a big part of his life. Now, he takes the train.)
____________________________________________________________________________
"Liked this story? Indiaspend.org is a non-profit, and we depend on readers like you to drive our public-interest journalism efforts. Donate Rs 500; Rs 1,000, Rs 2,000."