With Most Indians Opposed To Power Tariff Hike, Discoms Caught In Loss-Debt Trap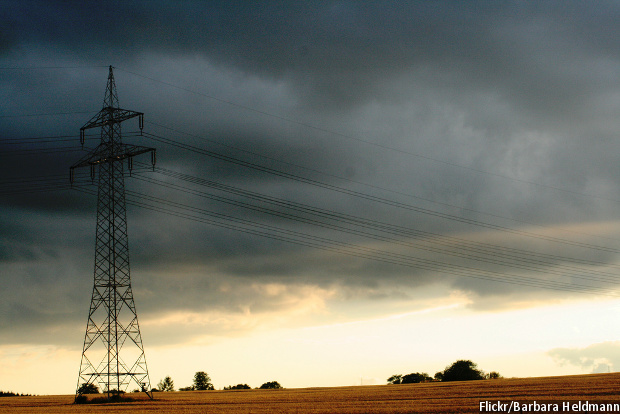 Two months ago, Rajasthan rolled back a hike in power tariff on agricultural connections imposed in September last year. The hike had been opposed by both consumers as well as non-Bharatiya Janata Party (BJP) political parties.
Earlier this month, the Congress party sought the reversal of a 5% power rate hike in Uttarakhand imposed by its newly elected BJP government.
The Odisha Electricity Regulatory Commission is considering a plea for tariff hike from the state's two electricity generating companies. However, both power activists and consumer associations have objected to the proposed hike.
As these recent events show, a power tariff hike is usually opposed by citizens, consumer groups and political parties, resulting in rollbacks. Power distribution companies (discoms) that have accumulated losses of about Rs 4.3 lakh crore till March 2015, thus, have no option but turn to debt to cover their costs.
To understand how consumers react to tariff reforms, the International Institute for Sustainable Development (IISD), a policy research institute based out of Canada, undertook a survey in which respondents were questioned about their knowledge of existing electricity subsidies and their scale, their thoughts on tariff reforms and willingness to pay for a more reliable supply.
The study, conducted in two districts of Rajasthan in 2015, offers an insight into how Indians respond to the idea of a power tariff hike: Only 30% of households were willing to accept a price rise in exchange for better service; the rest said they would oppose it, according to the survey. Most consumers interviewed were not even aware of the extent to which the state subsidises power.
The survey showed that electricity is one of the largest components of household expenditure in Rajasthan, so higher power prices are likely to lead to cuts in critical expenditures. And it is more likely that city dwellers will accept a power tariff hike because they are more affluent and also capable of understanding the rationale behind it.
Given these factors, India's electricity distribution is facing a dual challenge--finding ways to deal with mounting debt while providing reliable and cheap power to consumers who are unwilling to or cannot afford tariff hikes.
In Rajasthan, for instance, discoms have struggled to cover their costs through customer revenues and ended up repeatedly calling for state government fiscal transfers instead. Rajasthan is the second most loss making state for power distribution companies.
However, to improve their financial viability, discoms will increasingly have to cover costs through sales, according to this 2016 paper by IISD.
NOTE:Loss is on accrual basis
Source: Power Finance Corporation
"It is a chicken and egg situation. Governments do not go for tariff hikes because there is so much opposition from consumers, consumers do not want to pay because the quality of supply is already so low. But without money, the already indebted discoms cannot reduce their inefficiencies nor improve supply or infrastructure," Vibhuti Garg, researcher at IISD and co-author of the above paper, told IndiaSpend.
Discoms are trapped in a cycle where operational losses have to be funded by debt. As of March 2015, discoms in the country were able to recover less than 80% of their costs. This makes them the weakest link in the value chain, even as coal production, generation capacity and transmission capacity increased. The outstanding debt of discoms too increased from about Rs 2.4 lakh crore in 2011-12 to about Rs 4.3 lakh crore in 2014-15, with interest rates as high 14-15%, according to this release by the government in November 2015.
NOTE:*excluding subsidy; Data only for utilities selling directly to consumers
Source: Power Finance Corporation
"Discoms country-wide have accumulated losses equal to 4% of India's GDP (gross domestic product), and lose an estimated Rs 68,000 crore ($10 billion) each year," Garg said. Financially stressed discoms are not able to supply adequate power at affordable rates, which affects quality of life and hampers overall economic growth and development.
Bailouts couldn't save discoms from mounting losses
The Ujwal DISCOM Assurance Yojana (UDAY) is the latest bailout for discoms launched by the government in November 2015. UDAY "involves the takeover of discom liabilities by state governments over a two- to five-year period. This debt is to be financed via bonds with a maturity period of 10-15 years", according to this release by the Press Information Bureau. Before that, in 2001, there was a scheme for settlement of state electricity board dues, and in 2012, a financial restructuring plan.
UDAY aims to reduce the interest burden, cost of power, and power losses within the distribution sector, and improve operational efficiency of discoms. Under the scheme, all participant states had to take over 75% of discom debt outstanding as of September 2015 in a staggered manner, and reduce the difference between average cost of supply and average revenue realised to zero by 2018-19, according to this chapter from the 2015-16 economic survey.
Discoms also needed to reduce their aggregate technical and commercial losses (AT & C) losses to 15% by 2018-19. These are losses caused by reasons such as transmission, theft and metering deficiency.
NOTE:*-Provisional; Data only for utilities selling directly to consumers
Source: Central Electricity Authority
UDAY is already improving the financial state of discoms, but successful elimination of revenue gaps under UDAY in coming years would entail an average tariff hike of about 30% for consumers in Rajasthan and UP, according to this analysis by Prayas Energy Group, an NGO based in Pune.
Consumers are not aware of the extent to which power is subsidised
The household survey that IISD undertook to look at consumers' reaction to tariff hikes was conducted in 2015 across four different parts of two districts in Rajasthan--Jaipur and Dausa supplied by the Jaipur discom, and Hanumangarh and Jaisalmer supplied by the Jodhpur discom. It considered 1,000 respondents from both rural and urban areas with a range of representative income groups. These were supplied by two different distribution discoms, in Jaipur and Jodhpur, having smallest and largest areas of coverage respectively.
These were the findings: 32% of the households surveyed believed that discoms cover their costs through customer revenues, while 54% thought that costs were recovered partly through customer revenues and partly with government support—showing an awareness that subsidies exist, but not the scale. Total government support, including direct transfers to discoms, state bonds and other periodic bailouts, covers around 50% of discoms' operating costs, a fact that only 25% of respondents seemed to know.
For 80% of respondents, small price increases would mean cutting down on critical expenditure. So, mitigation measures to buffer this population from tariff hikes--energy-efficiency schemes, short-term direct benefit transfers and so on--are essential. One way to do this in rural areas is to ask farmers earning an income over a certain amount to give up their electricity subsidy, which can later be redistributed. Utilities in Haryana are trying this approach, according to this Economic Times story published on March 2, 2017.
Approaching agricultural consumers for tariff reforms remains important because they account for 23% of the total unit sales, while their contribution to revenues is just 9%. On the other hand, industrial consumers use 30% of total electricity units and generate 42% of total revenues, according to a February 2017 paper by The Energy and Resources Institute (TERI), the Delhi think-tank.
"To break the logjam, innovative approaches within the political economy are needed to reveal new and granular data. Analysis for policymakers to help them identify policy trade-offs and unlock potential 'least cost', and politically feasible opportunities for reform--these will pave way for tariff reforms," Garg added.
Communication (through government and its allies in reform) that raises awareness among households—and especially rural households—about the existence and scale of electricity subsidies will be critical in enhancing support for reform, according to the survey.
(Patil is an analyst with IndiaSpend.)
We welcome feedback. Please write to respond@indiaspend.org. We reserve the right to edit responses for language and grammar.
__________________________________________________________________
"Liked this story? Indiaspend.org is a non-profit, and we depend on readers like you to drive our public-interest journalism efforts. Donate Rs 500; Rs 1,000, Rs 2,000."