Will Rs 28,555 Crore Lent To Airlines Be Returned?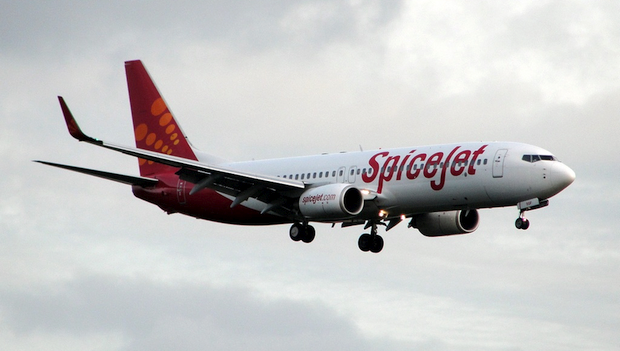 First, the good times ended at Kingfisher. Now, it's hard to get more when you fly SpiceJet because the low-cost carrier is barely airborne.
The last few weeks have been a familiar aviation nightmare for SpiceJet: delayed salaries, cancelled flights, the prospect of operations stopping because of unpaid dues to oil companies and airports.
This isn't scaring off new entrants—Air Asia has started operations in India, while Vistara, the Tata-SIA joint venture, will start flying soon.
New entrants coming in and poor performers folding up is a part of any healthy industry, but a close look at the financials of India's civil aviation sector shows it is anything but.
These turbulent times are a particular headache for Indian banks, mostly public sector, which have lent a total of Rs 28,555 crore to different airlines. Of this total, Rs 2,448 crore is currently qualified as non-performing assets (NPAs)—loans and interest that are overdue and unpaid.
Given the precarious finances of some airlines, more loans could become NPAs.
Source: Rajya Sabha
SpiceJet isn't the only troubled airline
The data reveal that SpiceJet isn't the only airline in financial distress.
During the 2014 financial year (FY), India's airlines collectively incurred an operating loss of Rs 5,964 crore. Detailed financials are available for Jet Airways and SpiceJet, which are both listed companies. Limited financial information is also available for public sector Air India.
The numbers don't look good.
SpiceJet recorded a loss of Rs 1,003 crore in FY 2014 and a loss of Rs 434.5 crore for the first six months of FY 2015. Jet Airways recorded a loss of Rs 3,668 crore for FY 2014 and has lost Rs 147.8 crore in the first six months of FY 2015, although the airline did turn in a profit in the three months ending September 2014.
Public-sector carrier Air India recorded a net loss of Rs 5,388 crore during FY 2014 and Rs 5,490 crore during FY 2013.
Clearly, this level of loss is not sustainable.
Jet Airways has managed to find an investor, Gulf-based Etihad, which will bring in fresh equity or funds into the airline. SpiceJet is looking for an investor, and may well fold up if it isn't able to find one.
Indian banks have made loans adding to Rs 28,555 crore to different airlines, of which Rs 2,448 crore, as we said, is qualified as NPAs.
The latest annual reports reveal that Jet Airways had long-term borrowings of Rs 6,546 crore at the end of FY 2014, and SpiceJet had similar loans of Rs 1,236 crore. Air India's long-term borrowings at the end of FY 2013 stood at Rs 38,167.5 crore. Airlines also borrow from foreign sources, so the exposure of Indian banks is only a part of this sum.
India: Attractive market but difficult conditions for flying
India is one of the fastest growing global markets for air travel, but it is still at a nascent stage, and that makes it attractive for airlines.
*2014 figure is till October, Source: Parliament 1,2,3
The airline business also has relatively low barriers to entry, although operating costs are high. As a result, the sector faces overcapacity, with many key players seeing persistent losses.
For instance, in the past five years, Jet Airways has recorded a marginal profit just once, with heavy losses in the other four years. SpiceJet was last profitable in FY 2011, with heavy losses since. Air India has also been losing money consistently.
In normal circumstances, a company that's continuously losing money goes out of business or gets taken over. Air Deccan got acquired and Kingfisher went out of business, and that may happen with SpiceJet now.
This helps existing players; for instance, other airlines were able to hike airfares after SpiceJet cut operations. However, one peculiarity of the Indian market is that there is one player which will not go out of business, no matter how much money it loses because its promoter has infinitely deep pockets and keeps infusing fresh capital—Air India.
Compared to other airlines, Air India's management has less operational freedom and faces political interference on major decisions. This characteristic seems common to all public-sector enterprises, whether aviation, oil and gas or banking.
Unfortunately for Air India, it is in a consumer-facing business in a competitive market, and this interference hobbles the company.
(Amit Bhandari is a media, research and finance professional. He holds a B-Tech from IT-BHU and an MBA from IIM-Ahmedabad. You can reach him at amitbhandari1979@gmail.com)
Image credit:Flickr/VinTN
_______________________________________________________________
"Liked this story? Indiaspend.org is a non-profit, and we depend on readers like you to drive
our public-interest journalism efforts. Donate Rs 500; Rs 1,000, Rs 2,000."