Why You May Never Prove Ownership Of Your Land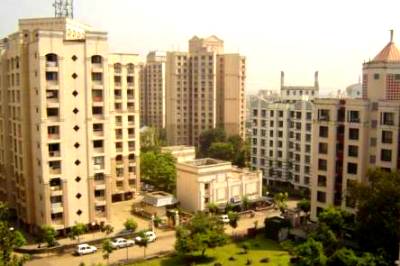 Clear land and property titles continue to be a dream in India even after 65 years of independence. IndiaSpend's Bhumish Khudkhudia looks at how state governments like Madhya Pradesh and Rajasthan have been slow in digitising land records even though the Centre has allotted over Rs 450 crore for the programme over the last four years!
The Department of Land Resources, under the Ministry of Rural Development, monitors India's land reforms and implements a centrally sponsored scheme titled National Land Records Management Programme (NLRMP). NLRMP's goal is to ensure the system of conclusive titles replaces the current presumptive system in the country. The new system would include title guarantee and indemnification against loss due to incorrect title entries.
Problems With Presumptive Titles
First, what do presumptive and conclusive titles mean? In India, the system prevailing is that of "Presumptive Titles" where title documents are not certified by the state. They remain private documents and don't get the status of public records. Hence the right of the land owner remains presumptive. The Registration Act, 1908 provides for registration of deeds and documents but not registration of titles. Though the Transfer of Property Act, 1882 mandates compulsory registration of transfer of immovable property, lack of state guarantee for land title contributes to the unsatisfactory state of affairs in conveyancing - in law, the transfer of legal title of property from one person to another...
Defining Conclusive Titles
Once progress is made in implementing the National Land Records Management Programme, the country can switch to the system of "Conclusive Titles" as followed in most advanced and some of the developing countries. The conclusive title system provides for certainty of title to land. Registration of title gives finality and indefeasible (not able to be overturned or annulled) rights, and does away with repeated, imperfect and costly examination of past titles. It removes the scope of bona fide mistakes as to the past titles or existing burdens affecting the land. It also removes the ever-present possibility of fraud by duplication or suppression of deeds, and gives state-guaranteed safety... At the moment, land records in India do not reflect any of the principles of conclusive titles (See Table: Four Basic Principles of Conclusive Titles). Under the NLRMP, three layers of data will be integrated on a geographic information system (GIS) platform: spatial data from satellite imagery/aerial photography, Survey of India and Forest Survey of India maps, and revenue records.
So, here is a look at the allocation and utilisation of NLRMP funds over the last four years:
Table 1: Top Ten States With High Unspent Balances
States

Funds Released (in Rs cr)

Total Funds Released (in Rs cr)

Utilisation Reported (in Rs cr)

Unspent Balance (in Rs cr)

2008-2009

2009-2010

2010-2011

2011-2012

Madhya Pradesh

12.66

41.68

30.31

12.79

97.45

-

97.45

West Bengal

39.91

32.64

-

2.35

74.91

4.36

70.55

Gujarat

7.15

-

55.27

-

62.42

10.55

51.87

Maharashtra

36.93

7.88

1.17

-

45.99

1.66

44.32

Rajasthan

-

39.01

2.35

-

41.37

-

41.37

Andhra Pradesh

33.56

-

1.17

-

34.74

0.18

34.55

Haryana

2.85

13.74

21.01

-

37.61

10.24

27.37

Orissa

9.24

14.67

1.47

-

25.38

-

25.38

Jharkhand

-

-

1.62

22.27

23.89

-

23.89

Assam

-

18.06

3.29

-

21.35

-

21.35

Total (Including All States)

-

-

-

-

465.16

27.01

438.15
(Fig in Rs. Source: Outcome Budget of Department of Land Resources 2012-2013, Ministry of Rural Development)
It is clear from the table that states have hardly used 10% of the allocated funds for the National Land Records Management Programme. States like Madhya Pradesh, Rajasthan and Orissa have not spent even a single rupee on the project! The funding pattern is 50:50 between the Centre and the states and 100% central funding for the Union Territories (UTs).
History Of Land Records
The scheme of Strengthening of Revenue Administration & Updating of Land Records (SRA& ULR) was launched in 1987-88 to help states and union territories in updating and maintaining land records, setting up survey and settlement organisations and strengthening the revenue machinery.
A centrally sponsored scheme of Computerisation of Land Records (CLR) was started in 1988-1989. The scheme provided funding support to the states and UTs. The essential features of the scheme were:
a) Computerisation of land records and records of rights.
b) Digitisation of cadastral maps (map that shows the boundaries and ownership of land parcels).
c) Updating of land records; and
d) Training and capacity building for officials and functionaries.
The two schemes have now been merged and replaced with the modified National Land Records Modernisation Programme. NLRMP has three major components: Computerisation of land records, survey/re-survey and computerisation of registration.
A district has been taken as the unit of implementation where all programme activities are to converge. Currently, computerisation and digitisation of land records, which is mainly the responsibility of the states, has been completed in 267 districts of the country. The central government is confident of covering all 640 districts by 2017 when the 12th Plan draws to a close.
Table 2: Top Ten States By District-wise Coverage
States

Districts Covered

Total Districts Covered

2008-2009

2009-2010

2010-2011

2011-2012

Madhya Pradesh

5

15

-

7

27

West Bengal

10

9

-

-

19

Gujarat

3

-

12

-

15

Maharashtra

6

-

10

16

Rajasthan

-

4

-

-

4

Andhra Pradesh

5

-

-

-

5

Haryana

2

8

11

-

21

Odisha

4

3

-

-

7

Jharkhand

-

-

4

16

20

Assam

-

20

7

-

27

Total

-

-

-

-

161
Source: Outcome Budget of Department of Land Resources, 2012-2013; Ministry of Rural Development
Furthermore, 23 NLRMP cells/centres have been established in 19 states/Union Territories to provide comprehensive training to officials implementing the programme. The total cost of the programme is Rs 5,656 crore of which the central share will be Rs 3,098 crore and the states' share will be Rs 2,558 crore.
The NLRMP is also expected to provide a comprehensive database for development planning as well as regulatory and disaster management activities by providing location-specific information while providing citizen services based on land records.
The data and the conclusive titles would also be linked to the development process such as credit institutions, land acquisition, rehabilitation & resettlement, land use planning, cropping pattern and food security, and other secondary data such as issue of various certificates.
Four Basic Principles of Conclusive Titles
A single agency to handle land records (including the maintenance and updating of the textual records, maps, survey and settlement operations, registration of immovable property mutations, etc.);
The "mirror" principle, which states that at any given moment, the land records mirror the ground reality;
The "curtain" principle, which refers to the fact that the record of title is a true depiction of the ownership status, mutation is automatic following registration, there is no need for probing into past title transactions, and title is a conclusive proof of ownership; and
Title insurance, which refers to the fact that the title is guaranteed for its correctness and the party concerned is indemnified against any loss arising because of inaccuracy in this regard.
Benefits Of NLRMP
So, how can citizens benefit from NLRMP? At the most basic level, they could have records with clear titles. Access would be real-time as would be access to current market value. Moreover, stamp paper and payment of stamp duty could be abolished.
The other advantages include issuing land passbooks, tamper-proof records, significant reduction of litigation and automated mutations through which owner's name or his/her particulars get changed because of transactions like division of land within family, court decree, acquisition by government for public purpose etc.
Also, information on eligibility for government programmes and online certificates based on land data will be made available easily. Since the records will be placed on the websites with proper security IDs, property owners will have free access to records without any compromise regarding confidentiality of the information.
Training For NLRMP
A National Institute of Land Administration and Management (NILAM) has also been proposed at the central level. It will provide short-term courses on issues related to NLRMP, land administration and land management to senior- and middle-level officers of the states/UTs.
Diploma and degree courses on land administration and land management will also be conducted by NILAM.
Will States Implement?
The Ministry of Rural Development has prepared a Model Land Titling Bill, 2011, and the government is working on bringing the bill in the winter session of the Parliament this year. Some key features of the bill include:
Setting up a Title Registration Authority and an appellate tribunal.
Creation of authorities at the local, district, state and national levels for the resolution of disputes through special tribunals.
Grievances against the Titling Authority or tribunal have to be filed with the state high courts. Civil courts would no longer entertain any appeals; and
Iris identification or finger print would be a must.
Land being a state subject, this will be a 'model law' for consideration by the states to implement. The onus is thus on the states to implement the new law....
And herein is the challenge: with states showing no urgency in the matter, can the government meet its deadline of 2017 for the complete digitization of land records across the country?