Why Slowing FDI Is A Concern & An Opportunity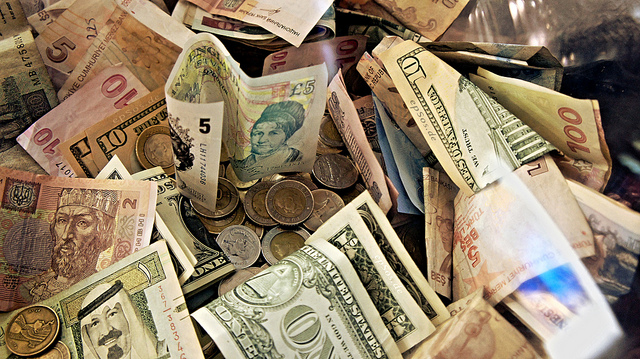 The Union Budget on 10th July is expected to set the ball rolling for discussions on what the Bharatiya Janata Party (BJP)- led National Democratic Alliance (NDA) Government will do to spur investment and growth in a weak economy.
Economic growth slowed down from almost 7.5% in 2004-05 to 4.7% in 2013-14 during the second term of the Congress-led United Progressive Alliance (UPA) Government. One reason for low growth could be lower foreign direct investment (FDI). FDI flows have remained almost stagnant in the last few years or lower than previous peaks in 2006-07. In contrast, BRICS countries have seen robust growth in FDI in the same period. Even Brazil whose economy grew just by 2.5% in 2013-14 has seen FDI hit $80.89 billion.
Prime Minister Narendra Modi's first step towards improving international relations was inviting leaders from SAARC nations for his swearing-in ceremony, highlighting "Neighbours First Policy". This was a clear indicator for improving trade ties, among other aspects.
FDI – Need Of The Hour
FDI is seen as the most stable component of capital flows to finance the current account deficit. Inflows have been coming in sectors like services, construction-infrastructure and manufacturing from countries like Mauritius and Singapore. Possibly, both countries function as conduits in some cases. Foreign investors have routed FDI into India through the 'Mauritius Route', being the tax haven for global investors. As of now India, has not been able to tap much FDI from major economies like USA and China. This does not, of course, account for investments coming via Mauritius.
(In the chart above - Services sector includes Financial, Banking, Insurance, Non-Financial / Business, Outsourcing, R&D, Courier, Tech. Testing and Analysis.)
The services sector has attracted maximum FDI till now with 18% followed by construction and infrastructure with 11%.
Telecommunications seems to be a rising sector with an increase from $304 million in 2012-13 to $1307 million in 2013-14. Computers and power sectors also seem to have gained FDI investments.
Mauritius leads the table as the highest FDI investor in India with 36% of total FDI inflow amounting to $79 billion till date followed by Singapore at second place with 12% of total FDI inflow amounting to $25billion.
Interestingly, Singapore's investment of $5.98 billion has over taken Mauritius's investment of $4.85 billion as the single largest investor for the year 2013-14.
Despite being the world's leading economy, USA ranks 5thcontributing just 6% of total FDI inflow into the country. China, the second largest and the fastest growing economy, is nowhere in the top 10 list and is positioned at 28th place with a share of just 0.19% amounting to $4 billion in the last 15 years.
The golden period was 2006-07 when India saw a 125% increase in FDI inflows to nearly $12.5 billion from only $5.54 billion in the previous year. Over the last five years, there has been skewed growth. In 2009-10 it fell to 18% and further to 17% in 2010-11. In 2012-13 it reached a high of 64% again falling at 36% in 2013-14.
Last year, the increase was only 8% to $24.3 billion from $22.4 billion in 2012-13. The last 10 years have seen cumulative FDI of $ 219.4 Billion.
Global Comparisons
The overall global FDI flows have been stable in the recent years. According to World Investment Report 2014, international FDI inflows rose 9% to $1.45 trillion in 2013. As per UNCTAD projections, global FDI flows could increase to $1.6 trillion in 2014, $1.75 trillion in 2015 and $1.85 trillion in 2016. One of the major reasons for this rise has been investments in developed economies as their recovery has started to stabilise and grow. Let us look at the data for BRICS nations.
Note: Data for India in 2013-14 has been taken from DIPP.
Looking at the BRICS nations, it becomes clear that while there has been a general increase in FDI inflows in the recent years, India is the only country to see a decline in inflows.
Conclusion
So, India needs to improve upon trade and international relations and attract regional and global players for investments. The NDA Government should emphasis on its Look East Policy as well as improve relations with the European Union and the sub-continent.
International investors, it seems, are still interested in various sectors of the economy. On 1st July 2014, French Foreign Minister Laurent Fabius, in a meeting with his Indian counterpart Sushma Swaraj, proposed a Euro 1 billion deal to fund sustainable infrastructure development projects to be delivered through French Development Agency.
India needs to strengthen and improve its weaponry and defence technology and this can be done through FDI, which currently amounts to just $ 4.94 million. According to reports, Government is planning to open the FDI cap in defence sector to 49% in cases where there is no technology transfer, 74% in the case of technology transfer and 100% in the case of state-of-the-art technology.
Projects in infrastructure, railway corridors, power grids, civil nuclear energy and improving on rural connectivity could evidently attract more FDI investments.
Image Credit: Flickr