Why Bihar's Loss Can Hurt BJP in Rajya Sabha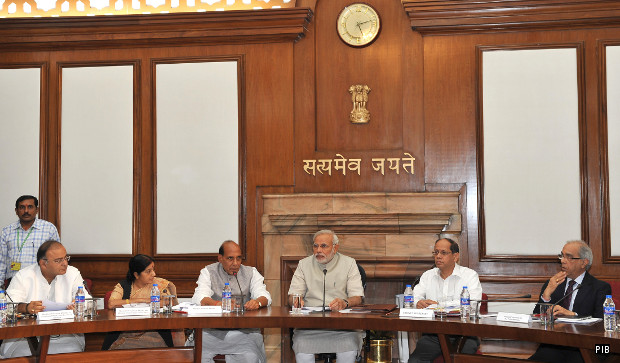 The indirect impact of losing the Bihar assembly elections for the Bharatiya Janata Party (BJP) could be in getting important laws passed in parliament.
The loss may not appear major for India's ruling party, since it has a majority government with 280 members in the Lok Sabha (lower house of parliament).
However, the party needs greater representation in the Rajya Sabha (upper house of parliament) because important national laws cannot be passed without being cleared by both houses of parliament.
In the Rajya Sabha, or the Council of States, members get elected from the states, and the representation of a party in a state assembly affects the strength of a party in the Rajya Sabha from that state.
Of 233 elected Rajya Sabha members, BJP now has only 48.
The ruling National Democratic Alliance (NDA) has 64 seats, including six seats from its ally, the Telugu Desam Party (6).
The membership of the Rajya Sabha is determined by the population of the state.
The top five states based on population—Uttar Pradesh, Maharashtra, Tamil Nadu, Bihar and West Bengal—have 100 seats in the Rajya Sabha.
The worry for BJP is that states where the party has the most Rajya Sabha members are not among the top states for the Rajya Sabha.
Other than Maharashtra, with 19 seats in the house, the BJP needed to win Bihar.
While Bihar has already given its verdict against the party, the BJP now needs a majority in UP, where elections are scheduled to be held in 2017.
(Tewari is a policy analyst with IndiaSpend.)
__________________________________________________________________
"Liked this story? Indiaspend.org is a non-profit, and we depend on readers like you to drive our public-interest journalism efforts. Donate Rs 500; Rs 1,000, Rs 2,000."