Why A Jan Lokpal Will Find It Tough: Lessons From States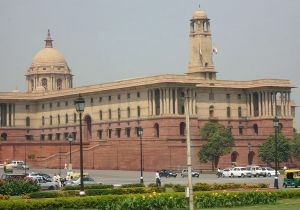 Highlights* Above 18,000 cases pending before Karnataka Lokayukta.

* Low budget allocations key concern for most Lokayuktas.

* Second Administrative Reforms Commission has recommended that Lokayuktas should only probe cases of corruption.
There has been much debate about the Lokpal bill as a federal anti-corruption mechanism. The success of the Lokpal will, however, depend on the judicial and investigative capacity to pursue cases to their logical conclusion. Several states in India already have their equivalent of the Jan Lokpal for many years - the Lokayukta.
IndiaSpend's Bhumish Khudkhudia looks at the Lokayuktas of four states, Andhra Pradesh, Karnataka, Jharkhand and Madhya Pradesh, which have announced details like the track record of handling cases, staffing and budgets to see what lessons could be drawn on the functioning and efficacy of such an authority. The broad conclusion is that the experiment is still early in its implementation cycle. Moreover, only 16 states in India have implemented it. While a national Jan Lokpal might have more firepower, the challenge will be taking up and disposing cases efficiently.
Lokayukta, which means people's judge, was designed to expose maladministration and corruption in government services. The system has been in the spotlight over the last few years, thanks to Karnataka Lokayukta Santosh Hegde who exposed the mining scandal in the state. Protests by the public have led to increasing demand for the formation of Lokayuktas in every state and a national ombudsman at the Centre known as the Lokpal. And the best-known crusader for a strong Lokpal Bill has been Anna Hazare....
So, who is a Lokayukta? How many states have implemented legislations for Lokayuktas? Are they effective? And how much money is spent on Lokayuktas every year?
IndiaSpend looks at the Lokayuktas of four states, Andhra Pradesh, Karnataka, Jharkhand and Madhya Pradesh.
Track Record of Cases
Karnataka, which is considered to be the most active Lokayukta in India, has more than 18,000 cases pending while 29% cases have been disposed by the Lokayukta. Jharkhand disposed 81% of the filed cases. Madhya Pradesh's record of disposed cases at 194% can be attributed to outstanding cases accumulated over several years.
While Karnataka Lokayukta has staff strength of 792, Madhya Pradesh has staff strength of only 224.
Table 1: Lokayuktas And Their Workings
States
Number of Cases filed
Number of cases disposed
Cases Disposed

(in %)

Number of pending cases
Cadre

sanctioned

Karnataka (2008-2009)
21,663
6,294
29
18,299
792
Andhra Pradesh (2008-2009)
5,546
2,421
44
3,125
131
Madhya Pradesh (2004-2006)
1,123
2,175
194
4,109
224
Jharkhand (2008-2009)
437
354
81
534
38
Staffing and Structure of Lokayuktas
So far, 16 states have enacted legislations to set up the office of the Lokayukta: Andhra Pradesh, Assam, Chhattisgarh, Delhi, Gujarat, Himachal Pradesh, Jharkhand, Karnataka, Kerala, Maharashtra, Madhya Pradesh, Haryana, Rajasthan, Uttarakhand, Uttar Pradesh and West Bengal.
While Karnataka Lokayukta is hailed as a successful case, other states have seen limited success in combating corruption since Lokayuktas are recommendatory bodies possessing limited powers to enforce their findings.
Let us now look at the budget and expenses of the Lokayuktas:
Table 2: Budgets of Lokayuktas
| | | |
| --- | --- | --- |
| Name of States | Grants/Allocations | Expenses and Allowances |
| Karnataka | 9.01 | 4.19 |
| Andhra Pradesh | 7.20 | 5.52 |
| Madhya Pradesh | NA | 6.41 |
| Jharkhand | 2.30 | 1.01 |
(Figures In Rs crore)
Only the 2008-2009 budget figures are available for the Karnataka Lokayukta. A total grant of Rs 9 crore was allotted by the state government and Rs 4.19 crore was spent.
The Andhra Pradesh government had allocated Rs 7.20 crore for two years 2008-2009 and 2009-2011. The Lokayukta spent Rs 5.52 crore during the two years, leaving a balance of Rs 1.68 crore.
Madhya Pradesh Lokayukta has an annual expenditure of Rs 6.41 crore while other budget data is not available.
Separate annual budgets have not been made by the state government for Jharkhand Lokayukta. However, allotments amounting to Rs 2.30 crore were made for 2008-2009 and 2009-2010 while expenses accounted for Rs 1.01 crore.
Time for Change
The Second Administrative Reforms Commission, chaired by Power and Corporate Affairs Minister Veerappa Moily, recommended in 2009 that the jurisdiction of the Lokayuktas should be restricted to cases involving corruption. It has also recommended that the Lokayuktas should also deal with cases of corruption against ministers and members of legislative assemblies (MLAs).
The other recommendations include:
a) Each state should constitute a state vigilance commission to look into cases of corruption against state government officials. The commission should have three members and have functions similar to that of Central Vigilance Commission. The anti-corruption bureaus should be brought under the control of the state vigilance commission.
b) Lokayukta should have its own machinery for investigation. Initially, it may take officers on deputation from the state government but it should take steps to recruit its own cadre and train them properly over a period of five years; and
c) The chairperson of the Lokayukta should be selected from a panel of retired Supreme Court Judges or retired Chief Justices of High Court by a Committee consisting of the Chief Minister, Chief Justice of the High Court and the Leader of the Opposition. The same committee should also select the second member from among eminent jurists or administrators.
The Lokpal and Lokayukta Bill 2011, passed by the Lok Sabha in December 2011, provides for the establishment of the Lokpal at the centre and Lokayuktas in the states.... but opposition parties and several state governments have rejected the Lokayukta clause in the bill citing federalism and the power to constitute Lokayuktas.
So, it remains to be seen whether the Bill will be passed in its current form... and whether Lokayuktas will be constituted in all states and union territories of India.