Who Is Doing Better? Bharat? India?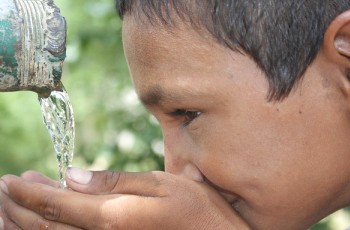 "India's future lies in its villages." While that view of Mahatma Gandhi has been gradually rejected over the decades, new Government data reveal that rural India is, on many important parameters, doing much better than urban India.
Here are some observations:
* Over 91% households in rural areas used their house only for residential purpose while the corresponding proportion for urban India was 87% i.e. more people in urban India was using homes as residences-cum- office premises.
* While 79% rural households had an independent house, only 48% urban households were living in an independent house. On the other hand, proportion of households residing in 'flats' was 39% in urban areas but only 8% in rural areas.
* The average floor area of a dwelling was 40.03 sq. m. in rural India and 39.20 sq. m. in urban India. Clearly, rural Indian households were getting more bang-for-their-buck for living space.
* The average monthly rent paid by a household living in hired accommodation was only Rs 1,072 in rural India but more than double at Rs 2,041 in urban India.
* Nearly 80% rural households and 46% urban households were getting free water supply. A clear bias towards rural India is very evident here.
* Nearly 86% households in rural India and 89% households in urban India had sufficient drinking water. Clearly, urban India has an upper hand here.
* Over 62% households in rural India did not have any bathroom facility. On the other hand, only 17% households in urban India were left without bathroom access. The challenges are very clear.
The report released recently by the Ministry of Statistics & Programme Implementation was based on the National Sample Survey (NSS) round conducted between July and December 2012. The survey covered over 95,000 households across the country (53,000 in rural India and 42,000 in urban India).
According to the report, more than 94% households in rural India had access to secured tenures to their homes while only 71% households in urban India were secure in their home. So, uncertainty about housing is more acute in urban India than rural India. Urban Development Minister Venkaiah Naidu might want to take note.
(Image credit Flickr)