Who Are India's Biggest Trade Partners?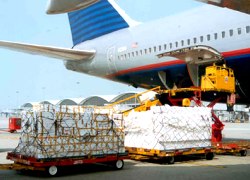 If you thought global heavy weights like China or the US would be India's biggest trading partners, think again.
Recently released country wise numbers for 2012-13 reveal that India is now trading most with the United Arab Emirates (UAE), taking China's place. India traded goods worth US $ 75 bn with the UAE in 2012-13, while trade with China tumbled to US $ 68 bn.
Figure 1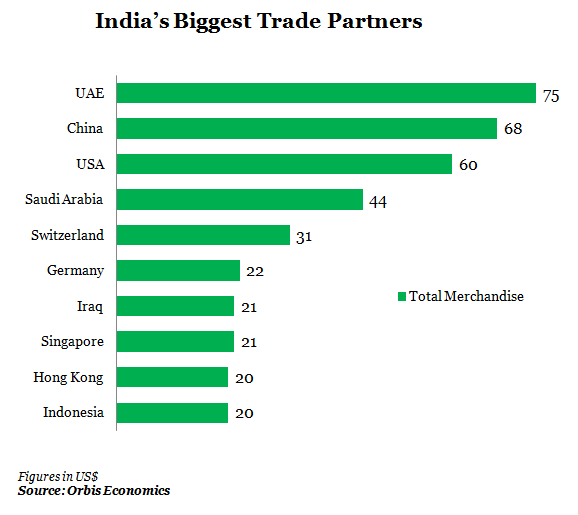 While the top 10 trading partners remain the same, there has been some moving around among them. Germany is one notch up, being one of the relatively healthy Euro Zone economies. Iraq has moved up three places to position 7 from 10 last year as the large Asian trade partners (Singapore, Hong Kong and Indonesia) lost ground.
(Manika Premsingh is an economist and founder of Orbis Economics, which provides research on the economy. She can be reached at manika.premsingh@orbiseconomics.com)