What Nitish Must Do: Create Wealth, Jobs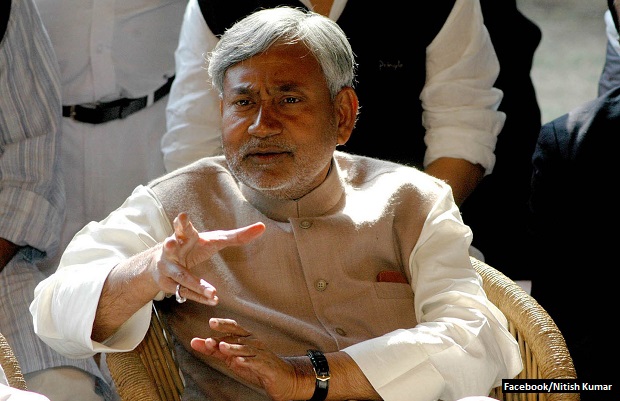 As Nitish Kumar returns as the chief minister of the state with India's poorest people, his game plan should be clear: Press on with policies that offer educational opportunities and further economic progress, especially jobs, wealth creation and infrastructure.
That appear to be the message emerging from an IndiaSpend analysis, which identifies three politically powerful administrative divisions--Patna, Tirhut and Darbhanga--being critical to the triumph of the Mahagathbandhan (Grand Alliance) in the recently concluded assembly elections.
The three divisions account for 53% (130) of the 243 legislative assembly seats, and the Grand Alliance won 68% (88) of these 130 seats. Most of these areas--with some exceptions--have witnessed some of the greatest economic progress in otherwise impoverished Bihar, the 13th largest and third most-populated state in India.
Bihar, a state with 101 million people, has nine administrative divisions (with 38 districts): Bhagalpur, Darbhanga, Kosi, Magadh, Munger, Patna, Purnia, Saran and Tirhut.
The Grand Alliance won a clear two-third majority in the assembly by winning 178 seats. All the Mahagathbandhan allies put up a credible show: the Rashtriya Janata Dal (RJD) emerged as the single largest party with 80 seats, the Janata Dal (United) won 71 seats and the Congress won 27 seats.
Breakup Of Seats Won, By Division
Source: Election Commission
The decisive divisions for the Grand Alliance were Patna (28), Darbhanga (33), Tirhut (27) and Magadh (20). These four divisions contributed 61% of the total 178 seats won by the alliance.
Tirhut and Patna are the largest divisions, both with six districts each. While Tirhut has a total of 50 assembly seats, Patna has 43 seats.
The BJP and the RJD emerged as the largest parties in Tirhut, each winning 18 seats.
The Tirhut division, home to more than 21 million people, is located in north Bihar comprising six districts: West Champaran, East Champaran, Muzaffarpur, Sitamarhi, Sheohar, and Vaishali.
Education, prosperity high in swathes of Bihar that Alliance won
Tirhut is the sugar belt of Bihar, contributing 76% of the sugarcane crop in 2013-14. West and East Champaran districts together contribute 66% of the state's sugarcane crop.
Tirhut and Patna divisions are also key economic drivers of the state. As many as 3,133 medium, small and micro enterprises (MSMEs) were registered across Bihar in 2013-14, of which Patna accounted for 26% of these unit followed by Tirhut (17%). This is nearly 2% of all the MSMEs registered in Bihar.
Across India, 46 million MSME units provide employment to 106 million people at an average of 2.3 people per enterprise, according to KPMG Report 2015.
The Patna division in western Bihar, home to 17 million people, alone accounted for 26% of units, followed by Tirhut (17%). Patna is the largest town and headquarters of the division (Patna, Nalanda, Bhojpur, Rohtas, Buxar, and Kaimur are the districts) and is also the state capital.
Three districts in this division, Rohtas (73.4%), Patna (70.7%) and Bhojpur (70.5%), have high literacy rates, the state's top three.
Two districts in Patna division, Buxar and Bhojpur, have the most valuable agrarian tracts where net sown area is above 70%, against the state average of 60%.
The Grand Alliance was able to win 65% of seats in the Patna division. The RJD was the largest party in the division with 15 seats followed by the BJP (12) and the JDU (11).
In Darbhanga, 33 out of 37 seats were won by the Grand Alliance. The Darbhanga division is situated in north Bihar, has a population of over 12 million and is the divisional headquarters of three districts, Darbhanga, Madhubani and Samastipur.
The Darbhanga district has rich, fertile land, while Madhubani district is famous for its ancient style of painting. The district, however, is backward with little more than basic infrastructure for transport, communication and power supply.
Economic Indicators: Bihar Vs Other Poor States
Source: Ministry of Labour & Employment; LokSabha; Economic Survey 2014-15; Niti Ayog; Note: Unemployment rate in (%), 2013-14; Per capita income in (Rs), 2013-14; Population below poverty line in (%), 2013.
Bihar's youth in the 18-29 age group have an unemployment rate of 17.5%, third among the eight socio-economically backward states, referred to as the Empowered Action Group (EAG) states.
Bihar's annual per capita income (Rs 31,199) is the lowest among twenty-nine states across India, while the tiny state of Goa (Rs 2,24,138) reported the highest per capita income.
Bihar has wide disparity in terms of per capita income. Patna (Rs 63,063), Munger (Rs 22,051), and Begusari (Rs 17,587) are the three most prosperous districts of Bihar. Madhepura (Rs 8,609), Supaul (Rs 8,492) and Sheohar (Rs 7,092) rank among the bottom three districts.
Bihar has the third-highest percentage of people living below the poverty line–defined as the ability to live on Rs 26 per person per day in rural areas and Rs 31 per person per day in urban areas–at 33.7%, behind Chhattisgarh (39.9%) and Jharkhand (36.9%). As many as 32 million people in rural Bihar live below the poverty line.
(Mallapur is a policy analyst with IndiaSpend.)
_________________________________________________________________
"Liked this story? Indiaspend.org is a non-profit, and we depend on readers like you to drive our public-interest journalism efforts. Donate Rs 500; Rs 1,000, Rs 2,000."