What Bikes Not To Buy… (According To Mumbai Police)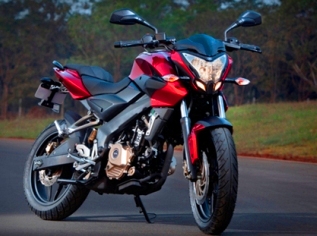 Earlier this week, we told you which cars would be the worst ones to put your money on, according to data released by the Mumbai Police. This time, IndiaSpend's Danielle Collaco looks at 2-wheelers that Mumbai's bike lifters took a shine to during 2011.
Data released by the police department shows that Bajaj Pulsar is the most coveted two-wheeler among thieves followed by Hero Splendor and Honda Activa.
About 2,600 two-wheelers were stolen in Mumbai during 2011, which is about 100 more than the 2,500 two-wheelers stolen in the city during 2010.
Around 510 Pulsars were stolen during 2011. However, this was a decline of almost 10% from 569 Pulsars stolen during 2010.
Bike lifters had a field day with the Honda Unicorn… 164 bikes were stolen in 2011, an increase of 49% over the previous year when 110 bikes were stolen.
Interestingly, the Yamaha saw an increase of almost 45% as far as thefts were concerned in 2011 with 55 bikes being stolen while 38 were stolen in the previous year.
According to data released by Society of Indian Automobile Manufacturers, two-wheeler sales saw an increase of 14.16% at 13,435,769 units during 2011-12. Bajaj Auto reported 15% increase in two-wheeler sales at 3.83 million units during 2011-12.
The graph below shows the 5 bikes that were the most popular among bike lifters during 2011: