Weekly Wrap: Look Carefully Where India's Young Voters Are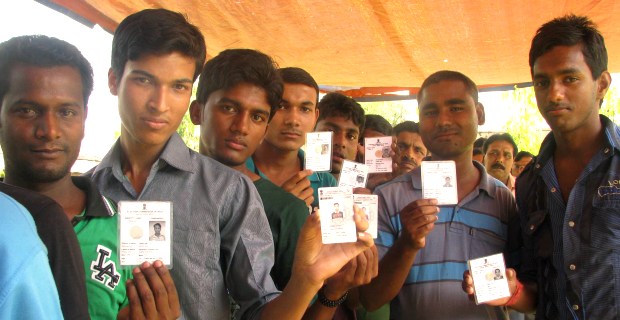 [Report] Look Carefully Where India's Young Voters Are
Did India's first-time voters really deliver in the 2014 Lok Sabha elections?The answer is no but there is another angle for the new Bharatiya Janata Party (BJP)-led Government under Prime Minister Narendra Modi to consider: states with relatively low development (defined below) also have a high proportion of young voters. This is either encouraging or something to be concerned about, depending on which way you look at it. Read the full story
[Cover Story] How Many Murderers Are We Electing To Parliament?
India has a large proportion of criminals in politics who also get elected through the democratic process. The latest statistics following the recent Lok Sabha elections stand like this: there are 186 Members of Parliament (MPs) who have criminal cases against them, nearly 34% of the total elected MPs. This number is the highest ever. What is relevant however is the distinction between serious crimes and the rest. Put somewhat dramatically, how many murderers are we electing to parliament ? Read the full story
[News] PM Modi Bets Big On Governance
Narendra Modi, 15th Prime Minister of India, took charge at New Delhi's South Block today. A 45-member cabinet was sworn-in by President Pranab Mukherjee at the Rashtrapati Bhavan yesterday. The cabinet has seven women ministers, the average age is 58 years and average assets of the ministers stand at over Rs 13 crore. Read the full story
[Report] Education & Healthcare: Still A Long Way To Go
The Narendra Modi Government was sworn in on 26th May, 2014 with only 45 ministers, a smaller number compared to the UPA Government's 70-member cabinet. The new council of ministers includes many new faces like Human Resources Minister Smriti Irani and Health Minister Dr Harsh Vardhan. Read the full story
[Trends] Rural India Continues To Outvote Urban India
In one of our pre-election reports, we looked at 20 most rural and urban constituencies to understand voting patterns. We also looked at the difference in percentage points in the highest and lowest rural and urban voter participation.Read the full story
[Analysis] Needed, A Clean-Up Drive For Bank NPAs
As Prime Minister Narendra Modi's Government sets the financial agenda for the coming term, one area for action might be the balance sheets of public sector banks. Read the full story
[Fact Check] Are Crimes Against Scheduled Castes On An Upswing In India?
The gang-rape of two Dalit sisters in Bahun district of Uttar Pradesh not only highlights the atrocities committed against women but also against people belonging to scheduled castes. Read the full story