Weekly Wrap: India's Police Forces Spend Most On….Housing
Here is a list of some of our top articles for the week gone by: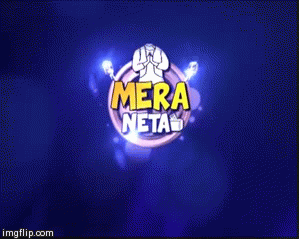 Getting A Bank License Might Be The Simple Part -India's Reserve Bank of India (RBI) has given in-principle approvals to two new banks to start business.
India's Police Forces Spend Most On….Housing
A interesting figure that caught our eye is the huge jump in expenditure on police housing from the previous year. In 2011-12, about Rs 1,188.9 crore was spent on police housing, however in 2012-13, it zoomed several times to Rs 24,566.3 crores. Read More...
[Video] Plan To Reduce Corruption Via E-Governance: Milind Deora
Milind Deora, Congress candidate from South Mumbai, Maharashtra says that if we want to reduce corruption and improve transparency in governance, we need to make governments smarter and smaller. Read More...
[Video] Will Focus On Improving Infrastructure In Akola: Sanjay Shamrao Dhotre - Sanjay Shamrao Dhotre, BJP candidate from Akola, Maharashtra says that improving on current infrastructure like roads will be one of the main areas that he will focus on. He is also committed to completing the Akola-Khandwa gauge conversion in the next 3-4 years if he is elected for the third time. Read More...
Rejected Votes Reduce Sharply Over Last 10 General Elections
The chart shows the impact of using the EVMs in the elections. The data is of the last 10 general elections and the percentage of rejected votes. Read More...
[Video} Employment Generation Key Challenge: Medha Patkar
Medha Patkar, Aam Aadmi Party (AAP) candidate from Mumbai (North East), Maharashtra, feels elections are a part of the agitations to ensure better livelihoods and living for everybody in the country. Read More
Fact Check: Is India The World's 2nd Fastest Growing Economy?
The communications adviser to the Prime Minister's Office, put out a tweet on 9th April, which claimed that "India is the second fastest growing economy in the world since 2004?. Read More...
[Chart] 370% Increase In Voters Since First Elections
Indian voters have surely come a long way, and this is visible in the sharp increase in the number of registered voters. Read More...
[Elections] What The Two Manifestos Really Promise & Don't
Both the BJP and the Congress, which released its manifesto last month (March 26) have emphasized systemic reforms in their manifestos. So, what's common and what's not between the two manifestos of the two leading contenders for the top slot? Read More...