Weekly Wrap: India's New Disease Threats You Did Not Know About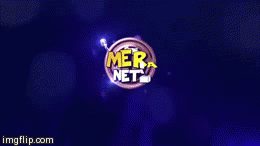 Here is a list of some of our top read articles for the week gone by:
[Chart of the Week] Map: Karnataka Has Maximum Transgender Voters - The recent decision by Supreme Court to recognise transgender as the third category of gender is seen as step in the right direction for the transgender population in India. Read Here
[Health] India's New Disease Threats You Did Not Know About - India seems to have had some success with containing malaria though it's still the biggest killer. But the country's public health system is facing fresh challenges now: new and deadly forms of vector-borne diseases like dengue and Japanese Encephalitis (JE). Read Here
Elections 2014: The Top 10 State Parties That Will Decide Outcomes - India has grown from a one-dominant party system to a multi-party system. Roughly, 150 seats in the Lok Sabha are accounted for by state or regional parties. These parties had won 146 seats in the 2009 Lok Sabha elections and 151 seats in the 2004 elections. Read Here.
[Chart] India 4th On List With High Prevalence Of Modern Slavery - While Mauritania, Haiti and Pakistan had the highest prevalence of slavery, India has the highest number of people enslaved with approximately 14 million people in modern slavery – almost half of the total number worldwide. Read Here
[Videos] Time To Empower People With Real Power: AAP's Meera Sanyal -Meera Sanyal, Aam Aadmi Party (AAP) candidate from Mumbai (South), Maharashtra, feels the need is to empower people from the political, economic and social perspective Watch Here
[Videos] IIM-Type Institute Needed In Sivaganga: BJP's Raja - H Raja, Bharatiya Janata Party (BJP) candidate from Sivaganga, Tamil Nadu, says an IIM-type institute in the area would go a long way in helping students. He also feels that with the right approach, the state can become a power-surplus state within five years. Watch Here
[Videos] Govt Focus Should Be On Agriculture: Congress' Laxman Singh - Laxman Singh, Congress candidate from Vidisha, Madhya Pradesh, feels agricultural output has to be increased to benefit farmers. A key challenge for the area, Singh feels, would be to make it an educational hub. Watch Here