Weekly Wrap: A Fact Check On Questions Raised By Kejriwal On Gujarat's Model Of Economic Development
Articles We Feel You Should Read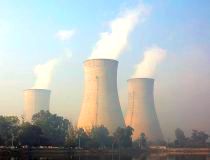 [Chart Of The Week] Sharp Increase In Contestants For Lok Sabha Seats -As the 2014 General Elections come closer, we look at the average number of contestants per seat for the past Lok Sabha elections. Read More.
[Elections 2014] Betting On Rural Votes This Time Too - Rural India is more active when it comes to voting than urban India. This is a known fact but by how much? Read More.
[Economy] Blame Lower Current Account Deficit On Slowing Economy Too -
While the he good news is that India has brought about a drastic reduction in its frightening current account deficit (CAD) numbers, the not-so-good news is that the drop did not happen only because of a curtailment of gold imports. Read More.
[Economy] India Story: Industrial Growth At 0%, Inflation at 8% - With the financial year 2013-14 coming to a close, it could be a matter of great relief for everybody, including the Aam Aadmi, that the economy is not contracting sharply. Read More
[Fact Check] Kejriwal Vs Modi: Fact vs Non-Fact - Aam Aadmi Party (AAP) leader Arvind Kejriwal recently posed 16 questions to Gujarat Chief Minister Narendra Modi. We decided to do a fact check on some of these questions raised by Kejriwal on the Gujarat model of economic development. Read More.
[Elections 2014] Lok Sabha Elections Expenditure Since First General Elections - a fully visualised infograph showing the changes. Read More