US FDI Into India, Just $557 Million Last Year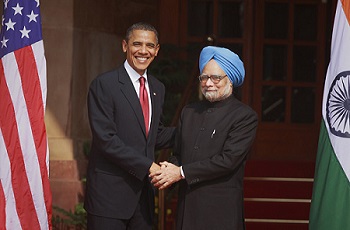 Despite the hardsell (admittedly somewhat delayed), India's foreign direct investment (FDI), or long-term investment commitments by foreign investors, declined 36% from $35.1 billion in 2011-12 to to $22.4 billion in 2012-13.
More interestingly, FDI from America has dropped from $1.1 billion in 2011-12 to only $557 million in 2012-13. And inflows from the U.K have declined from $7.9 billion to $1.1 billion. Mauritius, which has a double taxation avoidance treaty (DTAA) with India and offers easy business rules, continues to be the preferred route for foreign investors... inflows continued to be over $9 billion in 2012-13.
Figure 1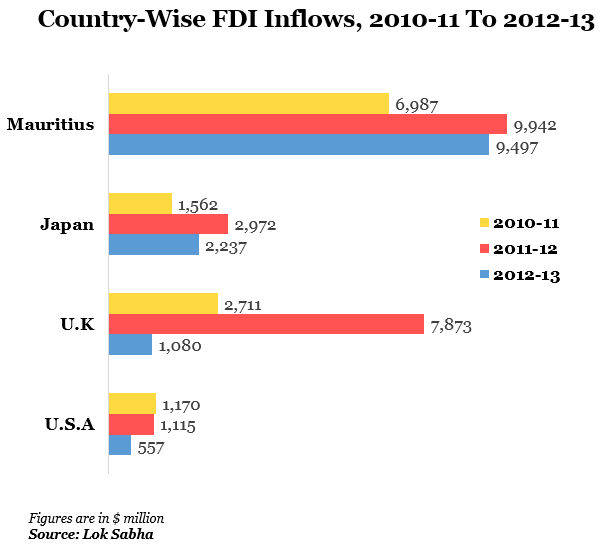 Figure 2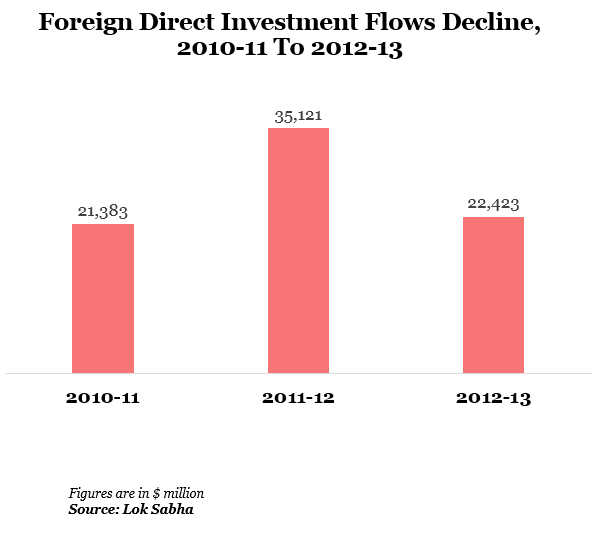 And not surprisingly, services (including financial, banking, insurance and other businesses) top the inflows chart with a fund flow of $4.8 billion. This, however, was a decline from $5.2 billion the sector attracted in 2011-12. The automobile industry attracted funds to the tune of $1.5 billion – an increase of 62% from $923 million in the previous year.
And the sectors that saw the sharpest decline in inflows include petroleum and natural gas, pharmaceuticals and telecommunications.
Figure 3(a)
Figure 3(b)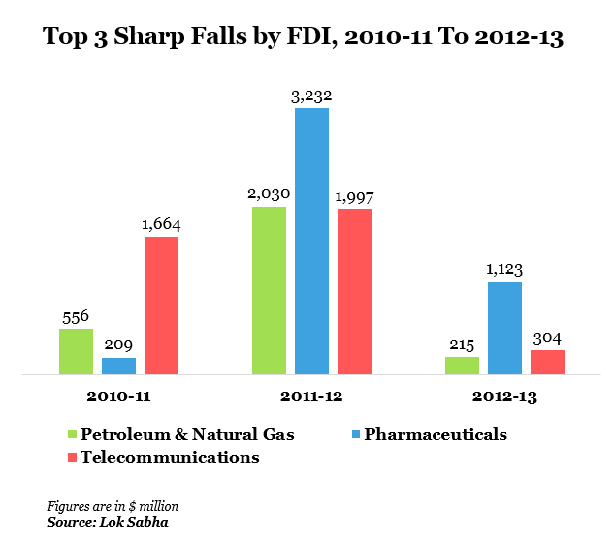 Chennai has seen a spurt in investments with overseas investors bringing in $2.8 billion in 2012-13. Delhi, on the other hand, has seen foreign investments decline to $3.2 billion from nearly $8 billion in 2011-12. Mumbai, Hyderabad and Bangalore are the other preferred destinations of foreign investors.
Figure 4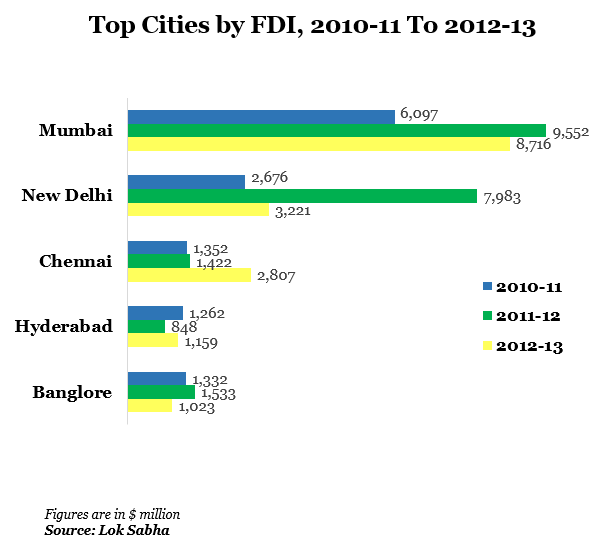 Here's a comparison: outward investments by Indian companies (FDI from India) increased during 2005-06 to 2010-11. From $7.8 billion, it moved up to over $18 billion in 2008-2009. It, however, has dropped sharply to $8.9 billion in 2011-12 (till February 22, 2012).
Figure 5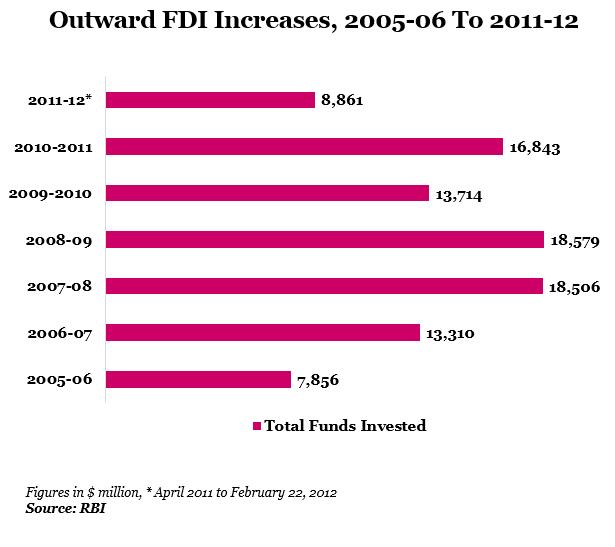 And Indian companies have been investing across the world... Singapore and Mauritius continue to be favourite destinations. But investments in America declined from $1.21 billion in 2010-11 to $870 million in 2011-12 (till February 28, 2012).
Figure 6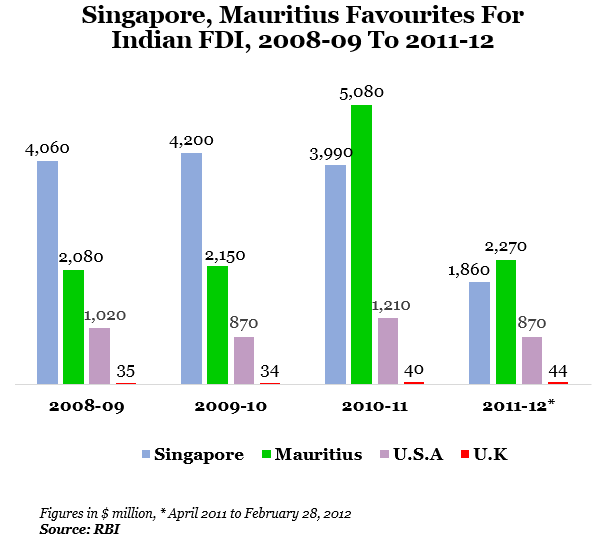 The Government, in a flurry of announcements recently, has also announced major reforms in foreign investments including 51% FDI in multi-brand retail, hiking FDI in single brand to 100% from 51% and allowing foreign airlines to pick up 49% stake in domestic airlines. It would be interesting to see whether these steps would move the needle in the coming year.