UPA's FDI Claims Don't Seem To Add Up: Fact Check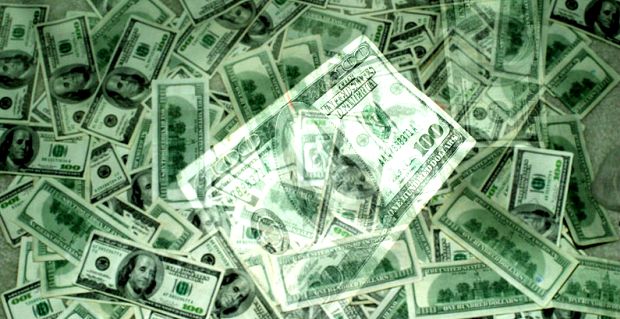 India has received billions of dollars in foreign investment after it began liberalising its markets in the 1990s.
While the inflows have been steady and visible, they've never kept pace with many other developing countries, such as China. Moreover, they've been steadily declining in the last four years.
Now, there is a small question. How much FDI has India really received in the last four years? The answer apparently depends on who you ask. The Government claims that $175 billion has come in as FDI into India in the last four years.
But data seems to suggest otherwise. FDI inflows have actually seen a decline since 2010-11 by 22.5%. The graph below shows the extent of decline:
FDI inflows reduced from $22.4 billion in 2012-13 to $16.5 billion during the current year till December - a reduction of 26%.
And against the claim of $175 billion FDI inflows in the last four years, available data (at least to us) shows it works out to only $82.8 billion.
One reason the Government's figures are in variance with ours could be because they include foreign portfolio investment. Though in general understanding, direct investment is not equated with portfolio investment. Nevertheless, let's look at FII flows in the same period.
So, if you add the FDI and FII numbers for this period, you get $127.1 billion, which is lower than the $175 billion. Unless we are missing something.
The second claim of the present Government is that India received 94% of its total FDI in the last 10 years, essentially during its reign. That is a fact. Since liberalisation, India has seen an increase in FDI and the majority of the increase has been in the last 10 years. There has been a five-fold increase in FDI inflows increased from $ 2.463 billion in 2001-02 to $16.5 billion in 2013-14, for FII numbers the numbers increased from $1.8 billion to $27.5 billion during the same time period.
Now, quibbling about finer details might get us nowhere so let's compare with other countries and how they have been performing in the same period.
A UNCTAD report on global investment trends ranked 20 countries between 2008 and 2010, and India was ranked 16th with $28 billion. The only country below India was South Africa with $10 billion. On the other hand, China was 2nd with $127 billion while Russia was 3rd with $94 billion dollars.
The third claim: Robust FDI policies have led to more job creation and world-class infrastructure development.
This is a tough one, to be fair. According to data released by the Ministry of Commerce and Industry, there is no such record to prove if this has worked or not. However, we do have information on the sector-wise investment of FDI and sector-wise employment growth.
The two graphs above try to show the impact of FDI on employment from 2000 to 2010. Remember, agriculture is the biggest employer at 53.2% of the employable population while FDI investment is only 1% so no clear impact is seen here.
However, if we look services sector that has been receiving the highest share of the FDI inflow with 21%, employment has been increasing steadily from 1999 onwards.
There are other examples as well. For example, FDI has had an impact on the automobile industry. As per a study done by CIRD Business School in Bangalore, between 2009 and 2012 alone, there was an increase of over four million direct and indirect employment in the Indian automobile Industry.
According to the study, FDI contribution to the overall growth in employment generation is expected to be 35%, that is, 9 million in direct and indirect employment.
Another interesting part is that even though the Government is praising itself on building world class infrastructure, thanks to FDI, the total FDI equity flows over the decade (2000 to 2013) has been around 11% for construction out of which it has only been around 1.2% for infrastructure.
While FDI has impacted the economy, more needs to be done to attract overseas investors. And at the same time, there is a need to actually study the impact of foreign investments in the economy.
----------------------
Earlier Reports In This Series:
1. Health
2. Education