UP, Delhi & Rajasthan; Most Unsafe States For Indian Women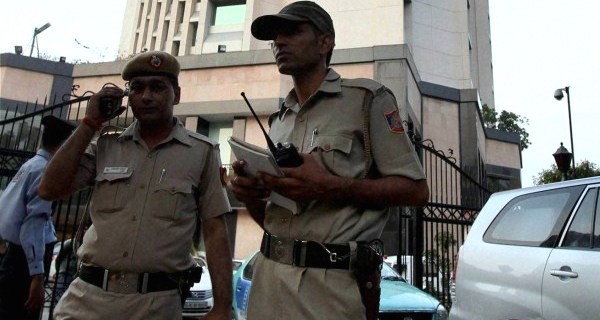 Highlights

*

UP, Delhi, Rajasthan, Haryana and Madhya Pradesh account for 84% of total complaints with National Commission For Women.

* Gujarat had 0.7% of total complaints registered with NCW.

* Complaints against police apathy/harassment increasing over the years.
The recent gang rape case in Delhi has once again highlighted the issue of safety of women in India in general and the capital city in specific.
Shockingly, National Commission for Women (NCW) data shows that despite being a small city-state, Delhi ranks second in the country when it comes to cases of atrocities against women. And a dismally low proportion of convictions as a recent statement by R.P.N.Singh, Minister of State, Ministry of Home Affairs, in the Rajya Sabha showed.
IndiaSpend's Sourjya Bhowmick revisits the NCW's Annual Report to analyse data for crime against women. The NCW is the apex body to review constitutional safeguards for womenand advise the central governmenton all policy matters affecting women.
Incidentally, the NCW's last available annual report was for the year 2009-10. We have thus looked at 2007-08 to 2009-10 with respect to nature of complaints and state-wise complaints.
Some key findings: Complaints against police apathy/harassment have been increasing over the years; dowry cruelty/deaths constitute the highest category of complaints but reducing slowly; and UP, Delhi, Rajasthan, Haryana and Madhya Pradesh accountfor 84% of total complaints.
While Delhi accounts for around 14% of the complaints, Jammu and Kashmir and Kerala had the lowest number of complaints over the period studied... and only Odisha saw complaints coming down consistently. Gujarat incidentally had 0.7% of the total complaints registered to the NCW.
So, let's look at the nature of complaints that NCW received over the period 2007-2010:
Table 1: Worrying Rise in Complaints
| | | | |
| --- | --- | --- | --- |
| Top 3 Complaints | 2007-08 | 2008-09 | 2009-10 |
| Dowry Harassment/Cruelty + Dowry Death | 2,615 + 545 = 3,160 | 2,020+602= 2,622 | 1,339+521= 1,860 |
| Rape/Attempt to Rape | 693* | 577+217= 794 | 544+249= 793 |
| Police Harassment + Apathy | 350+ 243= 593 | 487+882= 1,369 | 516+2,234= 2,750 |
| All India | 15,854 | 12,895 | 15,985 |
(Source: National Commission for Women; *In 2007-08, complaints have been given as a single number.)
If we total the nature of complaints for the three years, dowry complaints are 7,642, complaints against police total4,712 and rape/attempt to rape complaints add up to 2,280.
It is evident that dowry complaints are reducing over the years. On the other hand, complaints against rape/attempt to rape have been increasing and complaints against police harassment, especially police apathy, have been growing even faster over the years. But we have to remember that data available on the NCW website is not updated for the last two years.
Table 2 gives an idea from which states NCW received the most complaints and the states with the least complaints:
Table 2: Uttar Pradesh Has The Most Complaints
State-wise Complaints Received
2007-08
2008-09
2009-10
Total
Top 5 States
Uttar Pradesh
8,200
6,813
8,644
23,657
Delhi
2,217
1,910
2,094
6,221
Rajasthan
1,247
919
1,339
3,505
Haryana
822
700
710
2,232
Madhya Pradesh
589
431
674
1,694
Lowest 5 States
Jammu and Kashmir
19
24
22
65
Kerala
28
19
26
73
Himachal Pradesh
46
34
57
137
Odisha
69
62
51
182
Chhattisgarh
107*
69
85
261
All India
15,854
12,895
15,985
44,734
(Source: National Commission for Women; *Gujarat was better than Chhattisgarh in 2007-08 but later slipped. It has a total of 307 complaints.)
If we add the total complaints received from the top 5 states between 2007 and 2010, it comes to 37,309 while the total complaints for the three years are44, 734. So, UP, Delhi, Rajasthan, Haryana and Madhya Pradesh account for around 84% of the total complaints. Delhi, the national capital city, accounts for 14% of the total complaints.
Incidentally, between 2009 and 2011, Delhi Police recorded 1,548 rape cases and 639 persons were convicted – a conviction rate of 42%. Uttar Pradesh had 5,364 rape cases registered and 3,816 people were convicted – a conviction rate of 72%, which assuming the data is accurate, is far better than Delhi, though Uttar Pradesh's police force has a much higher population to manage.
Statistically, if one were to draw contrasts, Uttar Pradesh has 23,657 complaints for a population of around 200 million while Delhi has 6,221 complaints against a population of just 16 million. And Delhi also ranks second in the country.
Odisha is the only state from where complaints to NCW have been coming down. All the North-East states and smaller states like Goa and Union Territories have fewer complaints. Even Assam, which recently came into the limelight due to a mass molestation case, had 99 complaints registered over the last three years.
The data from NCW takes into account only the complaints received by the Commission. We earlier reported that crimes against women like domestic violence, molestation, kidnapping and rape has been steadily rising from 2007-2011, according to the National Crime Records Bureau. For instance, in the year 2007, the number of rape cases reported was 20,737 that shot up to 24,206 in 2011,an increase of 3,469 cases.
While the nation's attention is focussed on the brutal gangrape in Delhi, we find that police apathy is an equally important concern in discouraging women from coming forward and reporting cases. Lack of information from NCW also acts as an impediment and does not give an idea about the actual scenario, which may be worse. And the NCW's Annual Report does not give any strong recommendations on handling police apathy.