Top 10 New Schemes Explained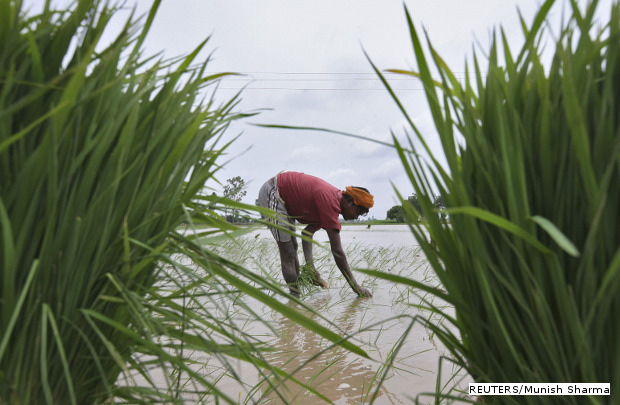 The 2015 Union Budget presented by Finance Minister Arun Jaitley saw the introduction of new schemes across multiple sectors.
The list is topped by Micro Units Development Refinance Agency (MUDRA) Bank with an initial corpus of Rs. 20,000 crore and a credit guarantee corpus of Rs 3,000 crore. MUDRA bank will act as a re-finance agency providing lending priority to SC/ST businesses through the Pradhan Mantri Mudra Yojana (Prime Minister's Micro Units Development Programme).
National Investment and Infrastructure Fund (NIIF) will be provided Rs 20,000 crore for boosting infrastructure investments.
Pradhan Mantri Krishi Sinchai Yojana (Prime Minister's Irrigation Programme) has been allocated Rs. 1,800 crore. The programme will provide support to micro-irrigation and watershed development. This will also cover the 'per drop more crop programme' under the department of agriculture and co-operation.
Another important scheme for agriculture is the Paramparagat Krishi Vikas Yojana (Traditional Farming Improvement Programme) that has been allocated Rs 300 crore.
The newly formed Ministry for Skill development has been allocated Rs. 1,500 crore (see IndiaSpend article).
Several new schemes have been launched focusing on pensions and insurance.
.tg {border-collapse:collapse;border-spacing:0;}
.tg td{font-family:Arial, sans-serif;font-size:14px;padding:10px 5px;border-style:solid;border-width:1px;overflow:hidden;word-break:normal;}
.tg th{font-family:Arial, sans-serif;font-size:14px;font-weight:normal;padding:10px 5px;border-style:solid;border-width:1px;overflow:hidden;word-break:normal;}
| Sr. No. | Programme Name | Sector | Allocation |
| --- | --- | --- | --- |
| 1 | Micro Units Development Refinance Agency (MUDRA) Bank | Industry | 20000 |
| 2 | National Investment and Infrastructure Fund (NIIF) | Infrastructure | 20000 |
| 3 | Pradhan Mantri Krishi Sinchai Yojana | Agriculture | 1800 |
| 4 | Kaushal Vikas Yojana | Skill Development | 1500 |
| 5 | Self-Employment and Talent Utilization | Planning | 1000 |
| 6 | Paramparagat Krishi Vikas Yojana | Agriculture | 300 |
| 7 | Van Bandhu Kalyan Yojana | Tribal Affairs | 200 |
| 8 | Atal Innovation Mission (AIM) | Planning | 150 |
| 9 | Rashtriya Swasthya Bima Yojana | Health | 100 |
| 10 | Pravasi Kaushal Vikas Yojana | Overseas Indians | 20 |
Source: Union Budget, 2015; Figures in Rs crore
_____________________________________________________________________________
"Liked this story? Indiaspend.org is a non-profit, and we depend on readers like you to drive our public-interest journalism efforts. Donate Rs 500; Rs 1,000, Rs 2,000."