The Never Ending Inflation Battle
There seems to be no respite from high prices for the common man. Inflation based on the wholesale price index (WPI) inched up to 6.01% for May as against 5.20% for April and 4.58% in May 2013 due to higher prices of food articles. The main increase in food articles noticed in May compared to last month was in coffee (23%), chicken (7%) and fish (6%).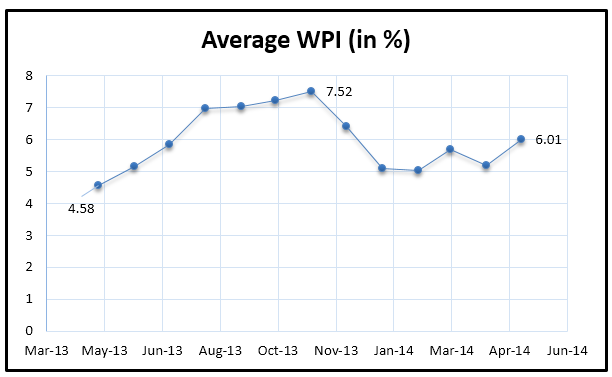 Food inflation increased 9.50% year-on-year in May due to nearly 13% increase in price of rice, 31% in potato and 19% in fruits.
According to the latest estimates by the agriculture ministry, India is likely to produce 264.38 million tonne foodgrains during 2013-14 (including kharif 2013 and rabi 2013-14 crops) compared to 257.13 million tonne last year. In the earlier estimates (2nd Advance Estimates) released in February, the total foodgrain production was pegged at 263.2 million tonne.
So, while India is producing adequate foodgrains (though the price of cereals suggests a different story), there seems to be shortage of supply of protein and demand-driven food like coffee, meat and fish. The focus, therefore, has to be on increasing supplies either through domestic production or imports.