The Highs And Lows Of India's Mango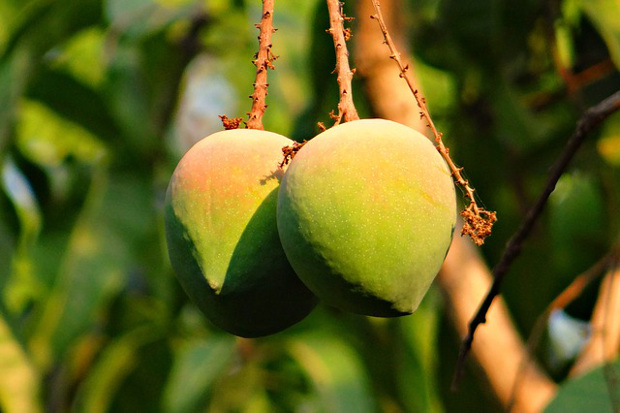 With the lifting of the ban by the European Union on mango imports from India, shipments are expected to see a jump of 40-50% over the next financial year, according to Agriculture Minister Radha Mohan Singh.
The ban was imposed in May 2014 by the European Commission (EC) on Indian imports of mangoes, bitter gourd, egg plant, snake gourd and taro leaves on the grounds that harmful organisms were discovered in them, sparking bio-security and health-violation fears.
The deficiencies highlighted by the EU were eliminated by August 2014, as our related story explains. An audit team from EU had visited India--the world's leading producer of mangoes, despite low but rising productivity--in September 2014 to verify the improvements.
Let us look at India's mango exports across the world.
Source: Ministry of Agriculture
Source: Lok Sabha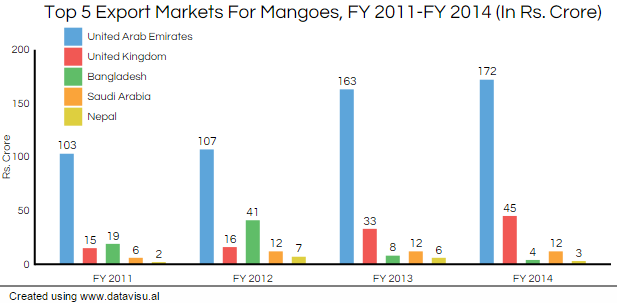 Source: Ministry of Agriculture
Exports to the EU shot up by almost 163% between 2011-12 and 2013-14 in terms of value. Total mango exports have also increased by 73% in terms of value from 2010-11 to 2013-14.
United Arab Emirates is the largest market for Indian mangoes. UAE imported Rs. 172.3 crore worth of mangoes exported in 2013-14. The EU was the second largest export destination for Indian mangoes at Rs 50.2 crore.
Let us now look at mango production in the country.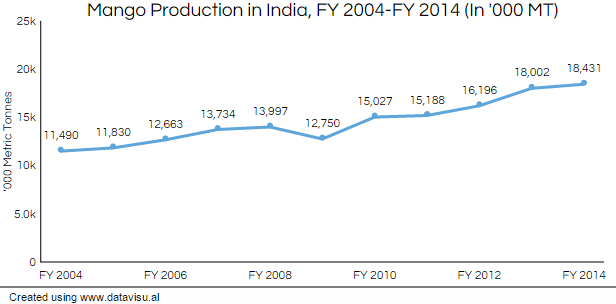 Source: Ministry of Agriculture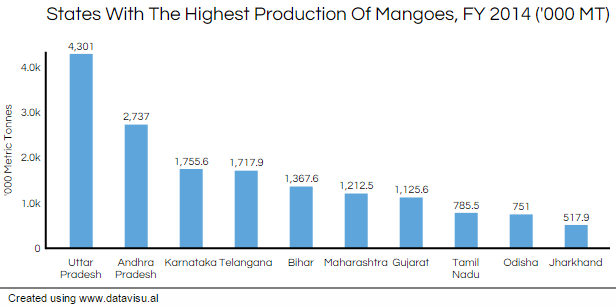 Source: Lok Sabha/Ministry of Agriculture
More than 1,000 varieties of mangoes are grown in India, of which only 30 are grown commercially. (See box at the bottom for important mango varieties grown in India).
Mango production has increased 60% over the last decade.
Uttar Pradesh is the leading producer of mangoes in India with a total output of 4.3 million MT in 2013-14. Despite the formation of the new state of Telangana, Andhra Pradesh with 2.73 million MT stands second followed by Karnataka with a total production of 1.75 million MT, Telangana (1.71 million MT) and Bihar (1.36 million MT).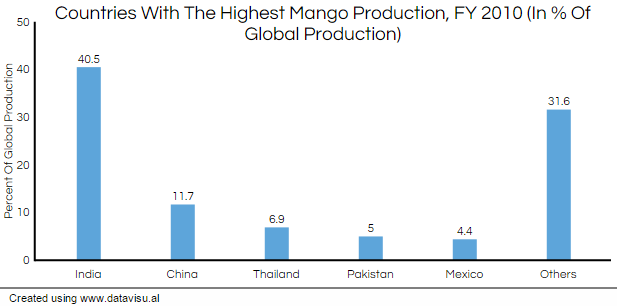 Source: Ministry of Agriculture
India is the leading producer of mangoes in the world and the second largest producer of fruits, which has led to a seminal change in India's agricultural sector.
The national fruit of India is also grown in more than 80 countries around the world. The total world production of mango was reported to be 37.1 million tonne in 2010.
India's total share in world production of mango accounts for 40.48% followed by China (11.72%), Thailand (6.87%), Pakistan (4.97%) and Mexico (4.40%). However, India's productivity is the lowest among the top five, reported to be just 6.5 MT/hectare compared to China's 9.35 MT/hectare.
Around 15% of India's mango production is wasted due to inadequate and poor infrastructure and transport facilities.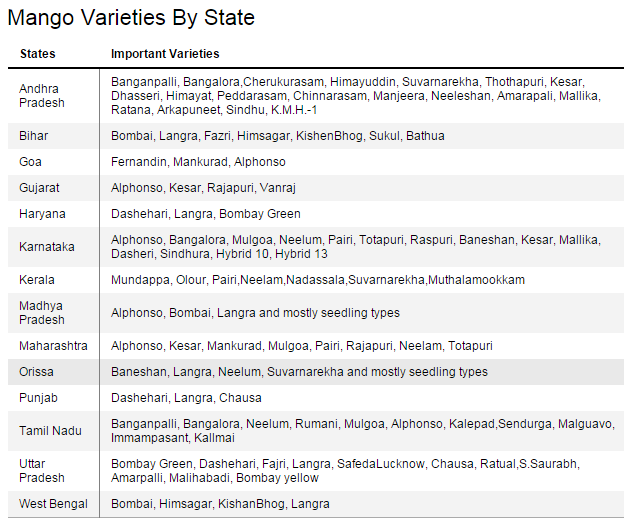 Source: Ministry of Agriculture
Image Credit:Pixabay.com
__________________________________________________________
"Liked this story? Indiaspend.org is a non-profit, and we depend on readers like you to drive our public-interest journalism efforts. Donate Rs 500; Rs 1,000, Rs 2,000."