The $15 Billion Tab India Could Have Avoided Picking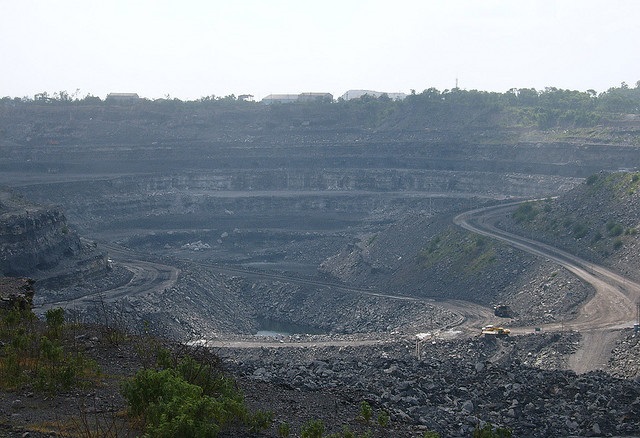 India needs lots of coal to power its energy needs. Increasingly, the gap is being filled through imports. Yet, amazingly, the problem is not that there is a shortage of coal in the country but more the wherewithal to mine it.
Petroleum imports have always been the sore spot in India's trade balance. It is India's top import and the primary cause of persistent trade deficit. Now, it is the turn of another fuel, coal, to weigh on India's trade balance.
During the financial year 2013-14, India imported coal worth Rs 93,293 crore or $15.47 billion. From being almost self sufficient in coal a decade back, India is now among the three largest importers. Coal was the seventh largest item in India's merchandise trade during FY14, accounting for 3.7% of total imports.
Unlike oil, India has large reserves of coal pegged at over 300 billion tonne. India is also the world's third largest producer of coal after China and US. However, production has not kept pace with demand, and, as a result, India has moved from a position of near self-sufficiency in coal production 15 years back to importing over 20% of its requirements (refer to table 1).
The value of coal imports during FY14 stood at Rs 93,293 crore – up from Rs 41,341 crore five years back. Import volume over the same period has almost tripled while domestic coal production has grown at just 2.8% per annum. India's energy needs, and consequently the demand for coal, will keep rising with economic growth. Therefore, unless the domestic coal production picks up dramatically, imports will make up the shortfall and will continue to increase dramatically.
Our coal imports are only slightly lower than China and at par with Japan. However, it is worth pointing out that China has been far more successful than India in producing coal domestically: it's coal production is six times that of India, and it meets over 90% demand through domestic production. Japan has very small reserves and imports almost everything it needs; so the situation is not comparable.
Bulk of India's coal, a little over 80%, is produced by government-owned Coal India Limited, which also owns most of the reserves. So, slow growth in coal production effectively means Coal India has not been very successful in scaling up production as required. As it stands, Coal India is the largest coal producing company globally. Suggestions to improve its operational performance include splitting it into several smaller companies which are easier to manage.
The Government says the main factors constraining coal production are difficulties in land acquisition, in obtaining environment & forest clearances as well as difficult geological conditions in some areas. Difficulties in resettlement & rehabilitation of affected people and law & order problems also hold up development of new mines. Logistical issues, such as inability to move coal from mines to demand centers via railways, also holds up new developments.
Apart from these factors, there is one more issue – the scams swirling around coal block allocations, which means that the private sector will likely have a marginal role in coal production for a while to come. The coal block scandal has parallels to the 2G telecom spectrum allocation scam where a scarce resource was 'allocated' for a song rather than auctioned for a potentially higher price.
Meanwhile, private sector Indian companies have been much more successful in buying coal mines in other countries like Indonesia, Australia and Mozambique. Indian companies have made or are making investments in developing coal mining & transport infrastructure in Indonesia and Australia. It is ironical that despite India's own massive needs for investments in infrastructure and energy, Indian companies are making these investments overseas.
Image Credit: Flickr