Suggest How Sikh Jokes Can Be Banned: Supreme Court, As 59,468 Cases Await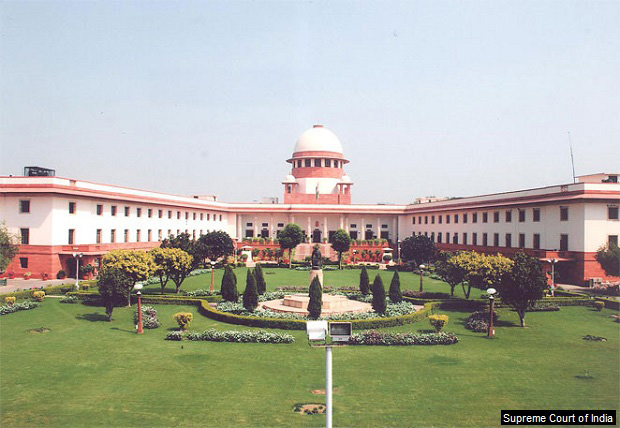 As the Supreme Court today allowed six week's time to a lawyer to suggest how jokes against Sikhs can be curbed, 59,468 cases await trial in India's highest court, 1,216 for more than 10 years.
"We may say do not crack such jokes," said a Supreme Court bench headed by chief justice T S Thakur, who cried in April 2016 while talking about a nationwide shortage of judges. "But then how do we enforce the order? Of course we do not want you to be ridiculed, but please tell us in what way we can do something. You come out with suggestions within six weeks."
Hearings in the Sikh-jokes case began 10 months ago.
As many as 59,468 cases were pending in the Supreme Court--which has 29 judges, two short of full strength--on February 19, 2016, according to this reply given to the Rajya Sabha (the upper house of Parliament). Of these, 48,418 cases are civil and 11,050 criminal cases.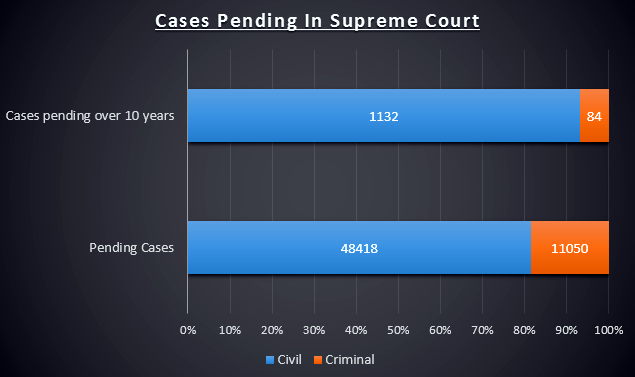 Source:Lok Sabha/Rajya Sabha; Note: Figures as on February 19, 2016.
Earlier, when the petition was first filed by the lawyer, Harvinder Chowdhury, Justice Thakur said: "Why should we ban such a thing? The community is known for its great sense of humour... they enjoy the jokes ... Did author Khushwant Singh not write jokes on Sikhs? And, he was a sardar. Perhaps the Sikh community will object to the banning of these jokes on the Internet."
Justice Thakur may have appeared inclined to dismiss the case, when the Delhi Sikh Gurudwara Management Committee argued that there were more than 5,000 websites "showcasing jokes depicting sardars (Sikhs) as persons with low intellect". The judge then asked the gurudwara committee to report how such jokes could be checked.
Judicial delays are a matter of frequent debate in India. Justice Thakur had said India needed 70,000 judges to clear pending cases, but the data suggest, that these many are not required, Alok Prasanna Kumar, a senior resident fellow at the Vidhi Centre for Legal Policy wrote in Mint on July 12, 2016.
Two million cases have been on trial for a decade or more in district and sessions courts, IndiaSpend reported in December 2015.
We welcome feedback. Please write to respond@indiaspend.org. We reserve the right to edit responses for language and grammar.
__________________________________________________________________
Liked this story? Indiaspend.org is a non-profit, and we depend on readers like you to drive our public-interest journalism efforts. Donate Rs 500; Rs 1,000, Rs 2,000.