'State Has To Take Responsibility For Elder Care'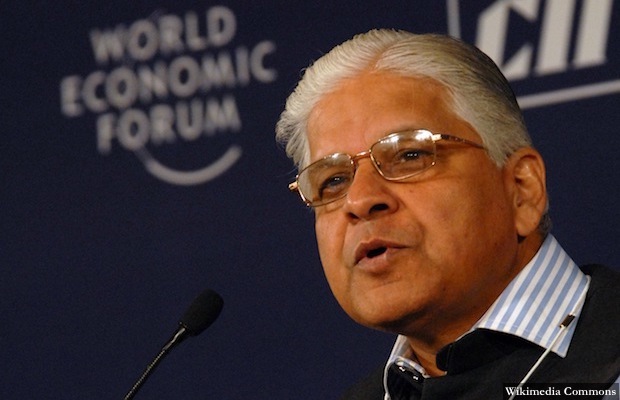 There are more than 100 million people over the age of 60 years as per the 2011 Census. Almost 60% people are economically dependent, and nearly 50% people above 60 years are subject to physical and verbal abuse in their homes. Ashwani Kumar, 64, former member of Parliament and former law minister, explained to us why he is fighting a public-interest litigation in the Supreme Court seeking more assistance for the elderly. Excerpts from the interview:
What was that one thing that provoked you to file this PIL?
I come from Punjab, and I saw that even in a progressive state like Punjab where there has been a very strong tradition of joint families where children look after their parents, I noticed neglect of the elderly and members of the older generation who are vulnerable in their own families and who are economically dependent on their children.
Many people and families come to me with various requests, which only show the utter neglect and abuse they were suffering in their own homes.
Many people want to stay away from their children, particularly sons and daughters-in-law, and I realised that it was a serious humanitarian issue.
I therefore allocated over Rs 2.15 crore from my Member of Parliament Local Area Development Fund (MPLAD) funds for the construction of an old people's home in Gurdaspur district of Punjab. This is one of the first old age people's home that houses more than 50 people at one time. HelpAge India is running the home. I insisted that an independent organisation with known credibility and professionalism should run the home so that there is no exploitation.
I am extremely satisfied that I was able to do that but then I realised that we need many such old people's home across the country. When I researched on the subject, I realised that nothing less than a directive from the Supreme Court would enable us to have a programme for the rehabilitation and care of the elderly people.
Please remember that we have, as per 2011 Census, more than 100 million elderly people over 60 years. Almost 60% people are economically dependent, and 50% plus people of 60 years+ age are subject to physical and verbal abuse in their homes. By 2026, this population is going to exceed 170 million.
The state's financial and moral support is dismal compared to the problems we face on the elderly people's front, and it is a sad commentary on our social justice system.
Even though we are now a $2 trillion economy, barring a few states, the money allocated towards old age pensions ranges from Rs 200 per month per person to Rs 1,500 per month per person. The Rs 200 pension was fixed years ago, and it has no relevance to the cost of living today.
So, my appeal to the SC is for a minimum pension of Rs 2,000 per month per person for all elderly people.
The idea is to give to the elderly a minimum amount of financial help that can ensure a life of dignity and well being in the autumn of their lives.
I have also appealed for medical and geriatric centres for old people's medical care. You would be surprised to note that as per the figures available with us given by the government, there are only two such centres - one in Chennai and one in AIIMS, Delhi and I think 3-4 other regional centres. Just imagine the scale of the problem and the kind of apathy that defines the approach of the government to the humanitarian problem.
This is a bipartisan issue; there is no politics in it. It is purely humanitarian, and it is intended to be a small gesture towards people who are responsible for bringing us up, and who are in need of our care at this time of their life.
Most of the issues that concern the elderly are in the states' domain. With all hopes that the case leads to a better policy and more thinking about our elderly, what's your view on elderly care in the federal context of the country?
That's why the Supreme Court has issued notices to all state governments - the state governments would come and file their responses. The principle reason why state governments are lacking in their efforts is lack of resources.
They have said it every forum and this is exactly what I've told the Supreme Court - that the old age pension scheme (the Indira Gandhi pension scheme) is a central scheme and it is upto the central government to make funds available on a realistic level and not as mockery of the whole exercise.
The central government believes that many of these things concern the state administrations. It is not as if state governments are not topping up funds from the central government. Around 5-6 states are doing well (topping up pension amounts). Other states are doing precious little to advance the cause of the dignity of the elderly.
This is not an adversarial litigation - the centre and the states must work together to ensure that they don't keep passing the buck. They have to actually deliver something - whether it is on the issue of old age pensions or insufficiency of old people's homes in every district or geriatric and medical care or health insurance for the elderly. There is complete failure on the part of the state governments and the union government.
When the centre provide funds, for example to support NGOs that run old- age homes, our analysis shows very widespread regional disparity where about 40-50% funds go to just 4-5 states in the South. What is your take on that?
The last committee report I read showed that merely Rs 25 crore was given as central assistance for the establishment of old age homes and even that could not be utilised. The reason given is that the requests come from state governments towards the end of the financial year and they can't be processed and the funds lapse. How apathetic can one be? I mean what kind of an excuse is that?
The central government can certainly give the directive that we must receive the requests for assistance by a particular date.
Even if assistance was given on time, Rs 25 crore tells its own story. How can you serve the cause of 60% of more than 100 million elderly people with just Rs 25 crore?
Even that figure is going down instead of increasing. As more and more people get added to the 60+ category, instead of the figure increasing, we are seeing a decline in allocation.
This is a remarkable story in the reverse. Somebody has to actually sit up and find out what is actually happening on the ground.
You've been fighting this case for a while now. How has the experience been with regards to the response of the states and the centre?
The states are yet to submit their responses. The Union of India (central government) is expected not to take an adversarial stand but it is shifting the burden on the states. So, it's really a game of ping-pong. I hope that the Supreme Court would see merit in what has been submitted, and take an appropriate decision.
(Chawla is an IndiaSpend-ICFJ Associate.)
We welcome feedback. Please write to respond@indiaspend.org. We reserve the right to edit responses for language and grammar.
__________________________________________________________________
"Liked this story? Indiaspend.org is a non-profit, and we depend on readers like you to drive our public-interest journalism efforts. Donate Rs 500; Rs 1,000, Rs 2,000."