South India To Congress Rescue….Again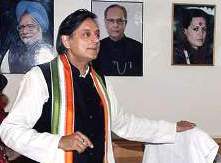 Is it time for the Congress leadership to listen to politicians from Karnataka and Kerala? In an election when the party could not win even a single seat in almost 8 states, Karnataka has elected nine Congress MPs and Kerala eight Congress MPs. Out of the 44 elected Congress MPs, that is nearly 39%.
Table: Karnataka, Kerala Support Congress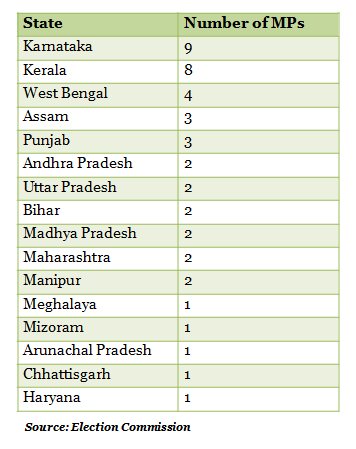 Even in times of complete isolation, both Karnataka and Kerala have stood with the Congress. In 1977, Congress was swept aside by the Janata Party 'wave' but it won 26 out of the 28 seats in Karnataka. Kerala elected 11 Congress MPs out of the total 20 Lok Sabha seats in the 1977 elections. The other southern state to stand with the Congress during the rout was Andhra Pradesh. The state elected 41 Congress MPs out of a total 42 MPs from the state in 1977.
So, what's the story when the tide is in the favour of Congress? In the 1980 elections, after which the Congress party stormed back to power, Andhra Pradesh elected 41 Congress MPs, Karnataka elected 27 Congress MPs but Kerala elected only 5 MPs. In 1984, at the peak of the Rajiv 'wave', Congress won 24 seats in Karnataka and 13 seats in Kerala but could win only six in Andhra Pradesh.
So, south India, with the exception of Tamil Nadu, has almost always voted for the Congress. And that could be some glimmer of hope for the Grand Old Party.