Slumdog Millionaires: Life Is Tougher But Better Than The Rest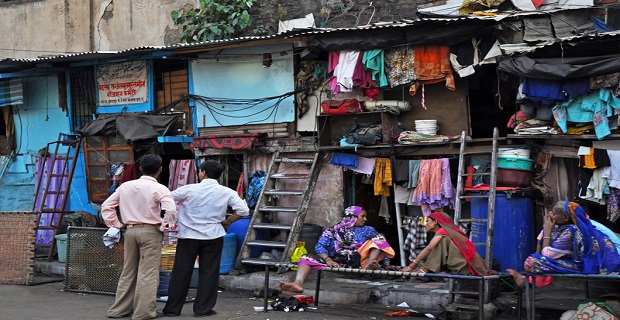 Highlights
* There has been a 25% increase in slum population since 2001 while the average household size has declined in the last decade
* Maharashtra and Andhra Pradesh have around 33% of the total slum population of India
* Child sex ratio in slums (922) is better than the national child sex ratio of 914; literacy rate in slums (77.7) is better than the national literacy rate of 74
Slums across India have been the focal point of many books and films. So what is the data reality? According to the latest Census data on slums, there has been a 25% increase in slum population since 2001 while the average household size has declined in the last decade.
Maharashtra and Andhra Pradesh share around 33% of the total slum population of India. And yes, slums across India have better literacy rate and better child sex ratio than the rest of India.
Let's look at the official definition of slums. Section-3 of the Slum Area Improvement and Clearance Act, 1956 defines slums as residential areas where houses are unfit for human habitation for reasons of dilapidation, overcrowding, narrowness of streets, lack of ventilation and sanitation facilities, which are detrimental to safety, health and morals.
The slum population Census started in 2001 and 1,743 towns reported slums. In 2011, the number of towns that reported slums has increased to 2,613out of a total of 4,041 statutory towns of India - a 50% increase over 10 years.
The increase in slums can be related with the fact that they were non-existent in Himachal Pradesh, Daman &Diu, Dadra & Nagar Haveli, Lakshadweep and all the North-Eastern states in 2001. Only Manipur, Lakshadweep, Daman & Diu and Dadra & Nagar Haveli reported no slums in 2011.
The following figures gives an idea of the slum population growth in India:
Figure 1(a)
Figure 1(b)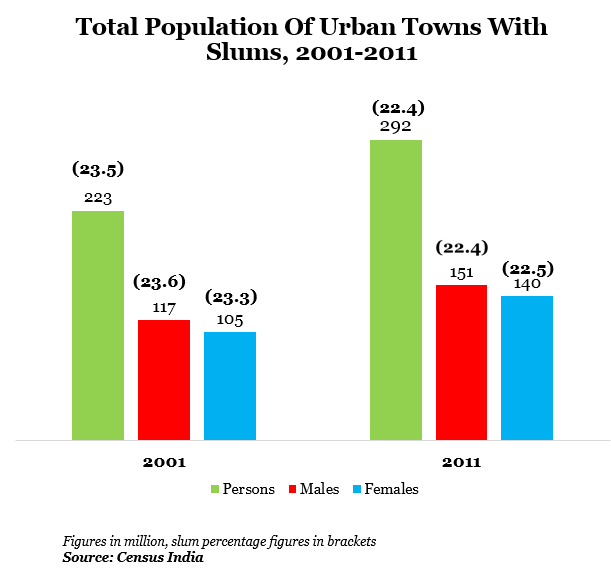 While the slum population has increased in the last decade, as a percentage of the total population of slum-occupied towns,it has declined in the last decade. One reason could be that the average household size has declined from 5.2 in 2001 to 4.7 in 2011.
So, which are the states with the highest and the lowest slum population as per the 2011 Census?
Figure 2(a)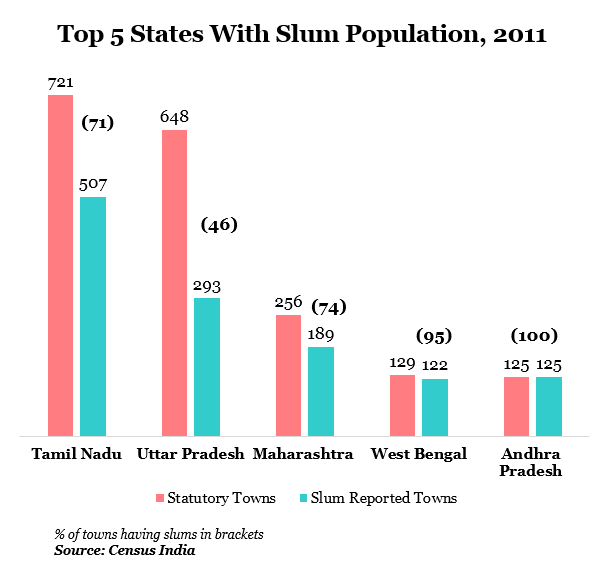 Figure 2(b)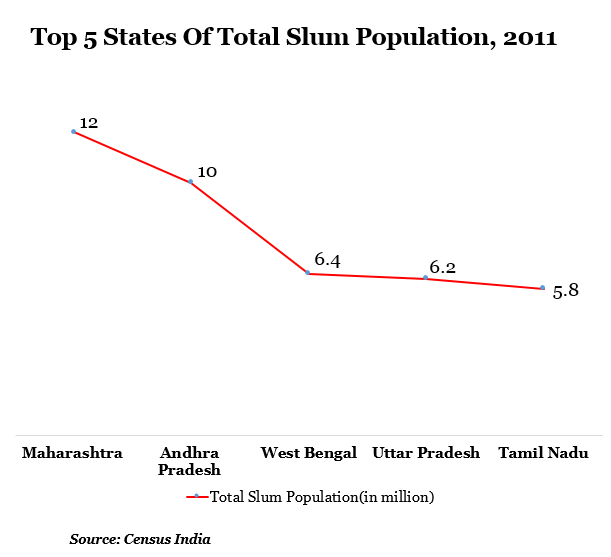 Figure 3(a)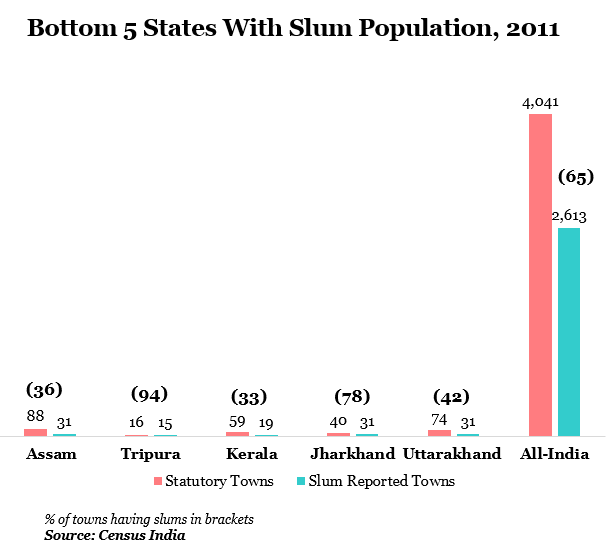 Figure 3(b)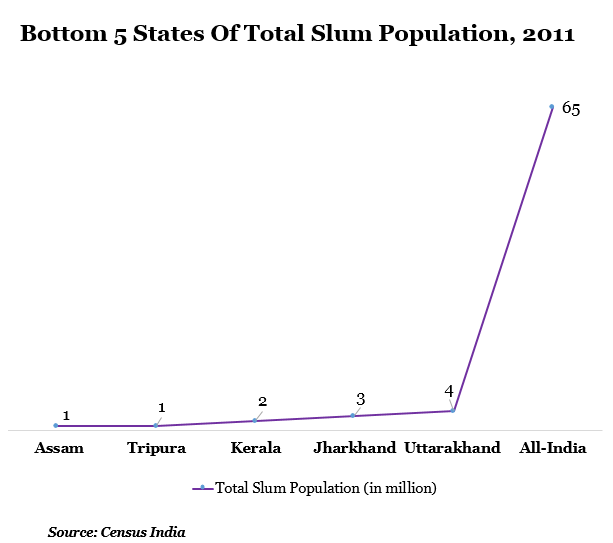 Maharashtra has the highest slum population but a lesser percentage of towns with a slum population as compared to Andhra Pradesh, West Bengal and even Tripura and Jharkhand. The reason could be the urbanisation in the state, which attracts a large number of migrants from other states.
Andhra Pradesh is a close second to Maharashtra in slum population. Incidentally, these are the two states which have a slum population of above 10 million. If the two are added, Maharashtra and A.P. have 21 million slum dwellers, which is roughly 33% of the total slum population.
West Bengal, Uttar Pradesh and Tamil Nadu also have high slum population. Uttar Pradesh, though, has less than 50% of its towns inhabited by slums. However, if we take the number of households into account, then Madhya Pradesh overtakes Uttar Pradesh.
Assam and Tripura have the lowest slum populationfollowed by Kerala, Jharkhand and Uttarakhand. Kerala, of all the states, mentioned in the table, has the lowest percentage of its towns (33%) inhabited by slums. The North-East states have fewer slums.
Slums are mostly seem to be an urban phenomenon, which can be understood with the fact that Chandigarh has a slum population of 95,135, which is higher than Sikkim (31,378), Arunachal (15,562) and Goa combined together (26,247).
The following table gives an idea of a few other important socio-economic indicators of slums over the last decade:
Table 1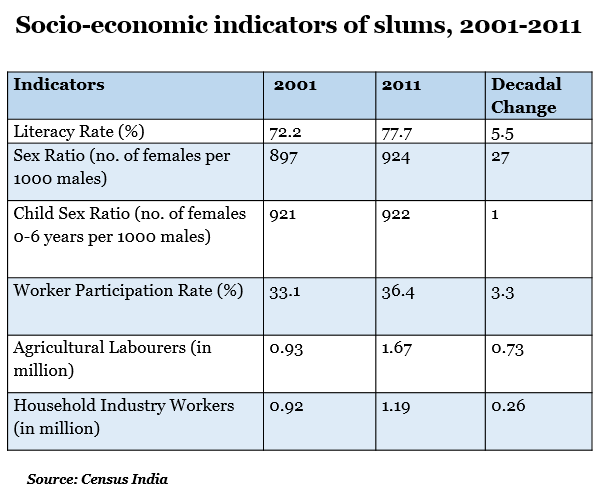 Slum dwellers have progressed in almost every aspect in the last decade. Literacy rate, sex ratio and even work participation has increased. Interestingly, the child sex ratio in slums (922) is better than the national child sex ratio of 914. Even the literacy rate in slums (77.7) is better than the national literacy rate of 74.
A slum is generally characterised by lack of housing facilities, hygiene and sanitation and many other societal challenges but data clearly shows that slums in India are improving in work participation, have better literacy and better child sex ratio than the average of India. That is not to say life is any easier for those who live in them but it surely seems to make them more determined to live a better life.