Rich Get Richer: Ten-fold Increase in Indian Billionaires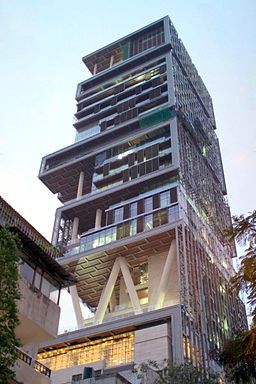 Global economic inequality has risen to such an extent that the combined wealth of the 85 richest people is equal to that of the poorest 3.5 billion - half of the world's population, said worldwide development organisation Oxfam, in its report titled 'Working For the Few', published ahead of the World Economic Forum meet at Davos.
The report said that such extreme economic inequality is damaging and worrying for many reasons as it can have negative impacts on economic growth and poverty reduction. The report added that the rules bend to favour the rich and this in turn can lead to erosion of democratic governance and the vanishing of equal opportunities for all. Further, it can also compound inequalities between women and men.
India's billionaires increase from less than six to 61 in the past decade
Share of wealth in India is heavily skewed towards the 61 billionaires of the country. According to the report, their share of the country's wealth has skyrocketed from 1.8% in 2003 to 26% in 2008 due to a highly regressive tax structure. (it declined post the global financial crisis of 2008).
Some of the names on the Forbes India billionaire list are Mukesh Ambani, Lakshmi Mittal and Dilip Shanghvi (see list below).

Half of these people have acquired their wealth in sectors like real estate, construction, mining and telecommunications - areas where profits are dependent on access to scarce resources made available through Government permissions.
Here are some interesting points from the report:
Almost half of the world's wealth is now owned by just 1% of
the population. A quick look at Forbes Billionaires list shows that the top ten richest people on the world list are worth an estimated $451.5 billion. (See list below)

The wealth of the 1% richest people in the world amounts to $110 trillion. That's 65 times the total wealth of the bottom half of the world's population.
The bottom half of the world's population owns the same as the richest 85 people in the world.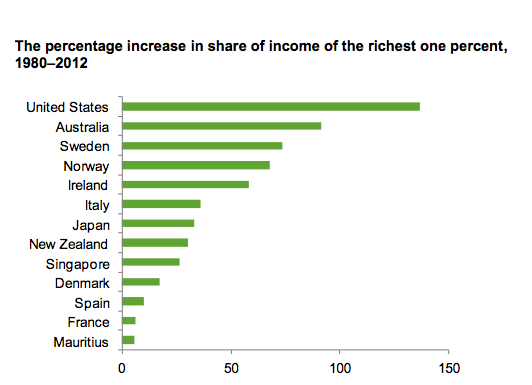 Seven out of ten people live in countries where economic inequality has increased in the last 30 years.
The richest 1% increased their share of income in 24 out of 26 countries for which data is available with Oxfam between 1980 and 2012.
Mexican Carlos Slim, who is a telecommunications mogul, is estimated by Forbes business magazine to be worth $73 billion, and could pay yearly wages of 440,000 Mexicans with income derived from his wealth.
Download the report below: