Reform Prospect: 29% Central Employees To Retire In 10 Years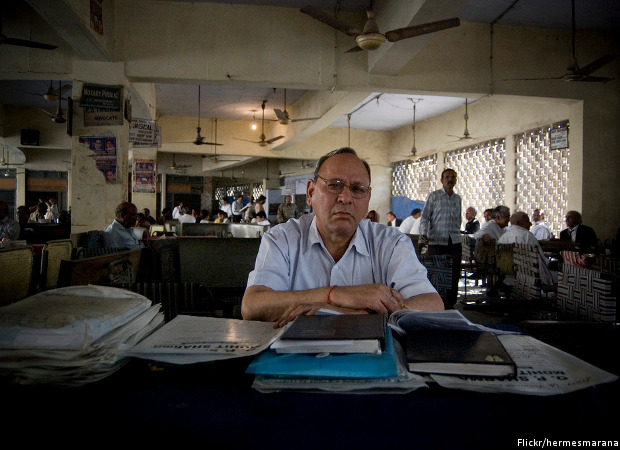 One of the chief problems in reforming India's bureaucracy is that it is a powerful pressure group, which does not like to see a drop in its influence or a drop in its numbers. Now, a rare opportunity presents itself.
Of 3.3 million civilian central-government employees at the beginning of April 1, 2014, nearly one million (around 29%) are in the age group of 50-60 years, according to data released by the 7th Pay Commission recently.
"This is a ready pointer to the number of retirements that would take place in the next ten years," said the report, running into nearly 900 pages. "The Commission notes that losing experienced high-level personnel entails unquantifiable costs as new recruits will require training and on-the-job skills. At the same time it presents ministries/departments the opportunity to align their personnel requirement in line with their current and future challenges."
That observation is in line with a frequently mentioned need for administrative reform, which could include bringing in professionals from outside government, introducing performance-linked salaries and paying higher salaries to fewer employees.
"Successive governments have been guilty of turning a blind eye to administrative reform without which economic reform will not have its desired effect," former cabinet secretary KM Chandrasekhar wrote in a column in The Economic Times. "The greatest obstacle to ease of doing business is administrative incapacity and, to this, governments traditionally pay no heed. It is time we brought administrative reform to the top of the governmental agenda and create systems that ensure efficiency and accountability."
IndiaSpend's analysis of the staffing of government departments and numbers of those facing retirement reveals the opportunities that exist in each.
The Pay Commission decides salaries and incentives for central-government employees. The Commission, which is constituted once in every 10 years, is also considered to be the base to decide salaries for state government employees.
"A central-government employee is defined as all persons in the civil services of the Central Government or holding civil posts under that government and paid salaries out of the Consolidated Fund of India. This, however, does not include such persons appointed to serve Parliament or the Union Judiciary," the report said.
Here are some departments that have a heavy concentration of employees in the 50-60 age group:
The textiles ministry has the highest proportion of employees (75%) in the 50-60 age group, followed by the coal (64%) and urban development (62%) ministries.
Among central-government employees, 22.23% are in the 20-30 age group, 22.28% in the 30-40 age group and 26.1% people in the 40-50 age group.
While the sanctioned strength of central-government employees is more than four million, no more than 3.3 million positions are filled, indicating a vacancy of 744,000 positions or 18%.
Indian Railways--one of the world's largest employers with more than 1.3 million--has the most vacant posts, 235,000 followed by the defence ministry (civil) at 187,000, finance ministry (over 80,000) and home ministry (over 69,000).
The government recruited 857,764 people between 2006 and 2014 – an annual recruitment of only 100,000 people every year.
During the years 2012 to 2017, India's labour force is projected to increase by 44.6 million, which is an average annual increase of more than 8.9 million. "This suggests that the Central Government is at best a marginal source for employment generation," said the Pay Commission report.
The recommendations of the 7th Pay Commission are likely to cost the exchequer more than Rs 1 lakh crore ($15 billion) in financial year 2016-17, an increase of 23% over existing salaries and allowances.
The 7th Pay Commission has recommended a minimum pay of Rs 18,000 per month — for peons, clerks and some police head constables — and an annual increment of 3%. It has also recommended doubling the ceiling on gratuity (lump sum paid based on years of service) to Rs 20 lakh from the current Rs 10 lakh, enhanced medical insurance and pension schemes.
__________________________________________________________________
"Liked this story? Indiaspend.org is a non-profit, and we depend on readers like you to drive our public-interest journalism efforts. Donate Rs 500; Rs 1,000, Rs 2,000."