RBI Hikes Rate, Continues Inflation Battle
The Reserve Bank of India (RBI) today hiked the repo rate - the interest rate banks pay when they borrow funds from the central bank - by 0.25% in its battle to control inflation.
The repo rate now stands at 8% per annum. The reverse repo rate, the rate RBI pays to commercial banks when they park their surplus short-term funds with the central bank, has been adjusted to 7%.
The central bank said that there may not be any more rate hikes if consumer price inflation eases as projected.
The Reserve Bank said growth is expected to fall below 5% in 2013-14 but is likely to recover to 5.5% in the next financial year.
The consumer price inflation eased to a three-month low of 9.87% in December but remains well above the central bank's policy repo rate of 8%.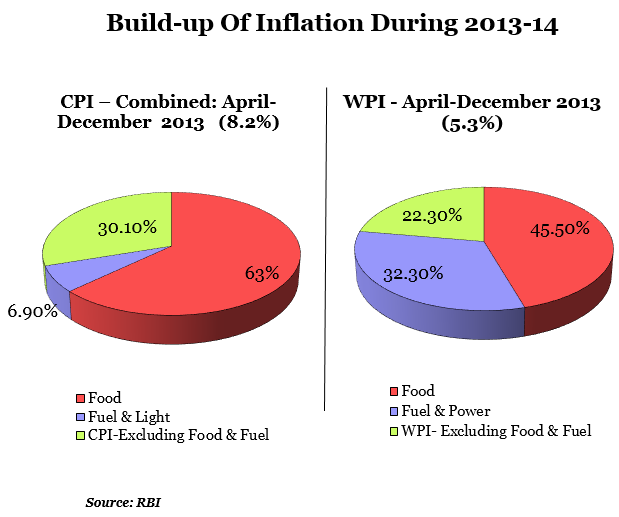 RBI Governor Raghuram Rajan, in a statement after the release of the Third Quarter Review of Monetary Policy 2013-14, said: "The gravest risk to the value of the rupee is from CPI inflation, which remains elevated at close to double digits despite the anticipated disinflation in vegetable and fruit prices. Moreover, inflation, excluding food and fuel, has also been high, especially in respect of services, indicative of wage pressures and other second round effects. Elevated levels of inflation erode household budgets and constrict the purchasing power of consumers. This, in turn, discourages investment and weakens growth."
Rajan added that inflation is also a tax that is grossly inequitable, falling hardest on the very poor. "It is only by bringing down inflation to a low and stable level that monetary policy can contribute to reviving consumption and investment in a sustainable way. The so-called trade-off between inflation and growth is a false trade-off in the long run."
Last week, a RBI panel proposed revamping its monetary policy structure by setting a CPI inflation target of 4%, plus or minus 2%, over the long term with a goal of bringing down CPI inflation to 8% by January 2015 and 6% by January 2016.
Industry does not seem too happy with the move. Chandrajit Banerjee, Director General, CII, said: "While CII recognises the overwhelming concern of the monetary authorities to keep inflation under check, it is also expected that the RBI should take cognisance of the faltering investment and consumption demand which is preventing the economy from realising its growth potential."
Industry feels this is an opportune time to accord precedence to growth over inflation, "especially as prices are trending downwards, core inflation is within the comfort zone of the RBI and inflationary expectations are not unduly high in view of a robust performance by the agriculture sector."