Rajasthan's Landmark Land-Title Law Could Unclog Courts, Change Lives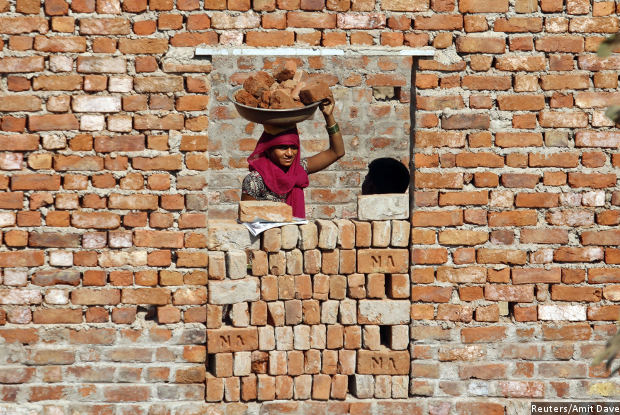 If a landmark new Rajasthan law on providing clear property deeds to millions succeeds, it could be a model for other states, transform property markets and unclog the country's courts--if implemented well.
Land and property matters accounted for over 66% of civil cases, according to Access To Justice Survey, a study of more than 9,000 litigants nationwide, released in April 2016 by Daksh, a Bangalore-based, data-driven legal advocacy.
Source: Daksh Access to Justice Survey 2016
As many as 74% of respondents from Rajasthan had cases related to land and property, higher than the national average of 66%.
Source: Daksh Access to Justice Survey 2016
But Rajasthan has become the first state in India to move towards guaranteed titles for urban properties with the passage of the Rajasthan Urban Land (Certification of Titles) Bill, 2016, a reform aimed at eliminating ambiguity about property ownership and speeding up land transactions. As we explain later, with examples from the Philippines and Colombia, given the size of the problem, landmark legislation may not be enough without training officials to use new technology--from tablets to drones--and involving the private sector.
If Rajasthan can use its new law to actually transform the issue of property rights, the process could be repeated nationwide.
When a buyer in an Indian state registers a property sale deed today, the revenue department records the transaction but does not guarantee its authenticity or certify that the seller actually owns the property. Buyers have often been duped, purchasing properties in good faith only to find out later that the supposed sale was benaami (in a false name), and have the transaction disputed by the "real" owner.
The Rajasthan government hopes to end uncertainty around property transactions, and produce titles that certify the true owners of the property.
Land records date back to the Raj, modernisation does not verify ownership
In many states, the last property surveys date to the colonial British administration, which ended in 1947.
Modernisation has largely meant that paper records are now stored in computers, with almost no verification of ownership and other data. Governments are dissuaded not just by the magnitude and cost of mapping millions of properties but also a fear of paralysing property markets and sparking unrest.
Clear property titles, the ownership of which is guaranteed by the government, can transform India's land market. Individuals and companies can buy and sell property with greater confidence, spur the flow of credit, improve inheritance and expand housing stock.
The devil, as always, is in the details of the implementation. The Rajasthan government could learn from other emerging economies that face similar challenges.
What Rajasthan--and India--can learn from the Philippines
Before the Philippines simplified the administration of property titles, the process was tedious and expensive. Citizens hired lawyers, paid for a cadastral survey (a survey to map and establish property boundaries) and then followed up with the bureaucracy to obtain the title. Families took years to receive a title to their property.
In 2010, the Philippines government passed the Residential Free Patent Act, and nearly 102,000 new titles were issued in a couple of years, against an earlier average of around 5,000 applications processed by the different government departments and judicial system prior to 2010.
At this pace, even with an enabling legislation in place, it is likely to take more than a century to register eight million Filipino residential plots without title.
There are two reasons for the continuing logjam: not many know of the new process, and the government does not have officials who can conduct cadastral surveys at this scale.
So, enabling legislation is only the first step towards property title reform.
The Rajasthan government will need to ensure it can map millions of urban plots and update records to reflect reality.
Technology can play a big role in reducing the time and cost of surveying.
The Asia Foundation in the Philippines is working closely with the local government to pilot the use of unmanned aerial vehicles, or drones, to map urban plots and create high resolution, geo-tagged images (whose location on the ground, latitude and longitude, can be identified on the map) quicker and faster than normal.
The lesson from conflict-ravaged Colombia
The government can speed up property surveys by involving the private sector, as the Latin American country of Colombia has been doing.
Colombia has been plagued by a decades-long internal conflict that has often led to land and property rights violations.
In 1997, the Colombian government launched a programme for land titling and modernisation of the registry of deeds and cadaster (property survey maps), aimed at awarding titles to 150,000 urban plots and 100,000 rural plots over four years.
It allowed certified third-party private providers to offer a range of property titling services.
With emerging technology developments, startups are developing business models that leverage tablets and geo-spatial maps to assist low-income households with paperwork to obtain plot titles.
Private-sector entrepreneurs should be allowed to offer survey and titling services to augment state capacity.
What about informal settlements?
One of the knottiest problems the state government will have to deal with is slums, which house an estimated two million people across Rajasthan, according to Census 2011. These slums may be encroachments on government or private land, and the inhabitants have been there for decades.
Nearly 70% of Rajasthan's slums are on public land, according to this 2012 National Sample Survey Organisation Survey report; 21% slums are on private land.
Source: Urban Slums in India, 2012 (NSS 69th Round)
Any attempt to establish the title to these lands will require the government to deal with the questions: Who owns the land? What happens to the low-income families who have been living on it for decades?
(Deb leads Omidyar Network's work on property rights in India. Omidyar Network invests in organisations that create economic opportunity and improve livelihoods.)
We welcome feedback. Please write to respond@indiaspend.org. We reserve the right to edit responses for language and grammar.
__________________________________________________________________
Liked this story? Indiaspend.org is a non-profit, and we depend on readers like you to drive our public-interest journalism efforts. Donate Rs 500; Rs 1,000, Rs 2,000.