Rail Budget 2014: New Ways To Pick Up The Tab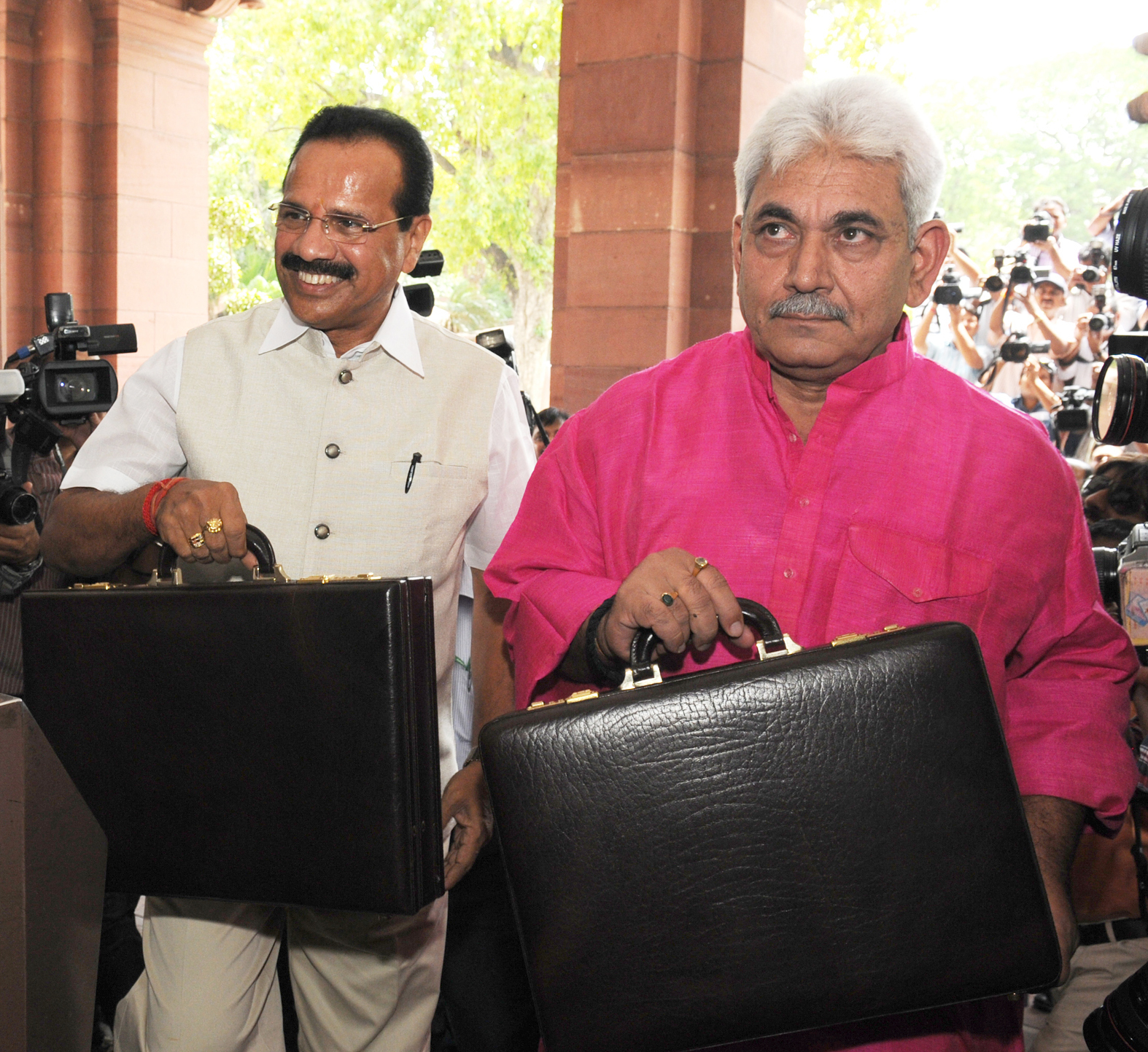 Railway Minister D V Sadananda Gowda presented the first Budget of the Narendra Modi-led National Democratic Alliance (NDA) Government. Gowda has set the tone for NDA's Budget exercise with minimal populism (translated: no fare hikes) but promises for better amenities, attempt to meet poll promises like bullet and high-speed trains and move towards alternate sources of revenue generation and funding. The last might be the most distinguishing factor of this time's Rail Budget.
The number of passengers using the railways declined by 46 million in 2013-14 and earnings declined Rs 968 crore from revised estimates. And rail freight continued to come down as a share of total freight traffic.
Gross traffic receipts at Rs 1,39,558 crore, though short of RE by Rs 942 crore, increased by 12.8% over the previous year. The recent fare and tariff hike (announced in June 2014) is likely to garner additional revenue of about Rs 8,000 crore.
The Government is planning to look at resource mobilisation in the following ways:
* Leverage PSUs' resources by bringing in their investible surplus funds in infrastructure projects of the railways.
* Attract domestic investments and FDI in rail infrastructure.
* Pursue Public-Private Partnership (PPP).
* Set up private freight terminal on PPP model to develop network of freight terminals.
The Railways Minister said the total expenditure for the current financial year would be Rs 1,64,374 crore. Ordinary working expenses are expected to be Rs 1,12,649 crore, which would be Rs 15,078 crore higher than 2013-14. The reason for the increase has been cited as the fuel price hike and increase in staff cost.
The table below shows the major heads of expenditure of railways, and the total expenditure for 2013-14, interim rail budget 2014 and proposed expenditures for 2014-15.
The plan outlay proposed at Rs 47,650 crore is higher by Rs 9,383 crore over 2013-14. The finance ministry has extended an additional budgetary support of Rs 1,100 crore as capital and Rs 273 crore as railway's share from diesel cess.
Safety works take up a large share of expenses with Rs 40,000 crore allocated for passenger safety. The Government plans to do away with all unmanned rail crossings which will be substituted by Road-under-bridges and Road-over-bridges for which Rs 1,785 crore has been allocated. There is also a stress on cleanliness and improvement of service levels. In keeping with this, expenditure has been increased in the budget by 40% over the previous year.
Regionally, there is a stress on projects in North-East with a total allocation of Rs 5,116 crore. Telangana and Andhra Pradesh have been allocated an estimated amount of Rs 20,680 crore for railway development projects.
There is a stress on port connectivity with rail with a total expenditure outlay of Rs 4,000 crore. The minister has also proposed a diamond quadrilateral high speed rail network with an initial allocation of Rs 100 crore for a high speed link between Mumbai and Ahmedabad.