Public Libraries Are Doing Well In India, Thank You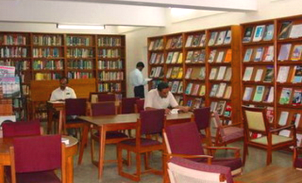 So, when was the last time any one of us visited a public library in India? Most likely, not in a while. We also assume that they've disappeared.
Which is possible, but data seems to suggest that libraries are alive and thriving. Rare books, the rarified atmosphere of the library, it seems, can still be experienced in around 54,000 libraries across the country.
Not just that. India's Ministry of Culture has increased spending on public libraries over the last four years from Rs 57.5 crore to Rs 130 crore in 2013-14. And the estimate for 2014-15 is Rs 199 crore.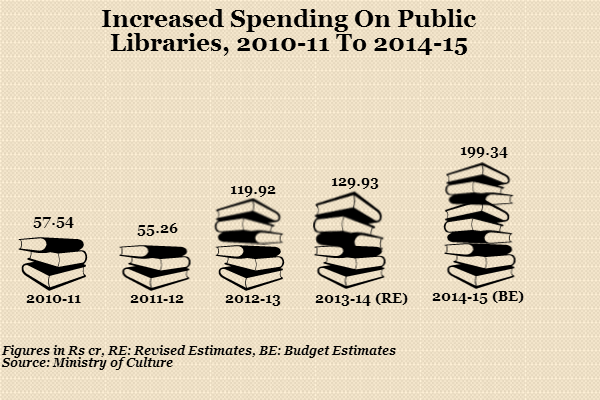 Autonomous organisations like Raja Rammohan Roy Foundation in Kolkata and Delhi Public Library have been allocated Rs 57 crore and Rs 22 crore, respectively, for 2014-15. Central Library in Mumbai, an iconic landmark of the city, was granted Rs 25 lakh last year.
The major development of the library movement in the country is institutionalising the National Libraries Mission (NLM). The mission has been allocated Rs 25 crore (revised estimates) in the current financial year and Rs 31.21 crore for the next financial year. The allocations are part of the Rs 400 crore 12th 5-Year Plan for establishing a National Virtual Library of India and capacity building of libraries.
The core idea of NLM is to build six libraries under Ministry of Culture, 35 state central libraries and 35 district libraries with emphasis on economically backward districts as model Libraries. In addition, 629 district libraries across the states would be provided network connectivity.
As per data on the NLM site, there are 54,856 public libraries in India starting from the English Colony library in Chennai started in 1661. The weak link of the library movement is that only half of the 28 states and 6 union territories have any legislation in place to regulate public libraries.
The Government is also implementing a network of libraries through National Informatics Centre (NIC). The project has already seen enrolment by over 220 libraries. And out of 1,746,511 holding records, 839,354 have been catalogued online.
Much of this might seem like a waste of time in the digital age. But a quiet reading corner, the occasional rustle of paper, the hum of slow turning ceiling fans and a good book in the hands. Well.