Progress With Nitish But Bihar Still On Lowest Rungs—III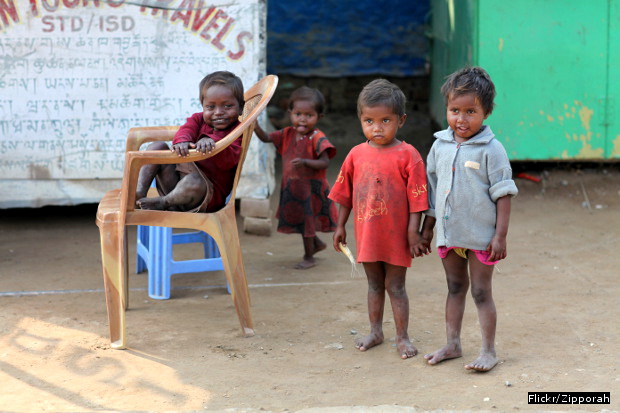 Bihar has the second-highest number of crimes reported (17%) against scheduled castes in India.
The rate of scheduled-caste girls enrolled in primary schools is less than half the rate of all girls.
Bihar has the second-lowest percentage of "active" scheduled-caste workers under the national rural jobs programme.
The first part of this series explored Bihar's economic growth and personal and public infrastructure and the second part, education, health and crime. The third and final part looks at the role of scheduled castes.
Caste has always played an important role in the politics of Bihar, which is set to re-elect its assembly soon. Nitish Kumar, the chief minister (CM) of Bihar whose politics has strongly subsumed caste, is himself from an other backward caste (OBC). Former CM Jitan Ram Manjhi is a musahar (rat catcher), a scheduled caste.
The government of Bihar has allocated Rs 10,006 crore ($1.5 billion) for scheduled castes for 2015-16. This money will be used for overall welfare of the scheduled caste population in the state.
Of 104 million Biharis, 17.9 million are scheduled castes or scheduled tribes, and in a state that sits on India's bottom rung of development, SCs and STs—despite recent years of empowerment—occupy the lowest economic rung in Bihar.
With 16.5 million or 15.9% of the total population of the state SCs, Bihar has the fifth-highest population of SCs among eight Empowered Action Group (EAG) states, or poor states—Bihar, Chhattisgarh, Jharkhand, Madhya Pradesh, Orissa, Rajasthan, Uttaranchal and Uttar Pradesh.
Since the ST population in Bihar is low (1.2%), compared to other EAG states, such as Chhattisgarh (30%), Jharkhand (26%) and Odisha (22%), we will focus on issues faced by the SCs.
Rural employment for SC workers is good only on paper
A quarter of all workers registered under the National Rural Employment Guarantee Act (NREGA) —designed to provide 100 days of work for the poor in rural India—are SCs.
SC workers make up 25% of the labour force registered under NREGA, second highest after Uttar Pradesh (33%) among EAG states, NREGA data show.
What is not as encouraging is the proportion of "active" workers. Bihar is only better off than Jharkhand among poor states in the proportion of active workers to those registered.
SC Workers Registered For NGREA In Poor States
EAG States
Registered Workers (in million)
Active Workers (in million)
SC registered workers (%)
SC active workers (%)
Proportion of Active workers to registered workers (%)
Chhattisgarh
1.1
0.5
9.94%
47.58%
47
UP
7.6
2.9
33.73%
37.46%
37
Uttarakhand
4
0.13
19.57%
34.60%
34
MP
4
1.3
16.17%
33.18%
33
Rajasthan
4.5
1.4
18.36%
31.19%
31
Odisha
3.2
0.56
18.00%
17.75%
17
Bihar
5.5
0.88
25.30%
16.04%
16
Jharkhand
9
0.06
12.10%
6.34%
6
All India
53.1
18.8
19.45%
35.40%
35
Source: Ministry of Rural Development
Jharkhand has the least proportion of active workers, followed by Bihar and Odisha. The highest number of active workers among the poor states are in Chhattisgarh (47%).
Enrolment of SC girls in primary schools languishes
SC children in Bihar make up 19.9% of primary school enrolment, giving the state fifth rank among EAG states. This is better than the rate of SCs in Bihar's population, but the rate of SC girls' enrolment is less than half that of all Bihari girls.
Bihar is ranked third among EAG states with regard to proportion of girls enrolled in primary schools after Chhattisgarh with 49.3% and Jharkhand with 48.9%. That is not saying a lot.
Source: District Information System for Education (primary) 2013-14
Uttar Pradesh with 27.8% and Uttarakhand with 24% are ranked first and second, respectively with regard to SC enrolment for primary education.
Crimes against SCs grow, more than a third of investigations pending
Bihar is now seeing more crimes against SCs compared to 2012, when it had the third-highest number of cases in the country.
Uttar Pradesh, with 20.5% of its population as SCs, accounted for 18% of all cases against SCs reported across the country, followed by Bihar with 17% (6,721) of all cases and Rajasthan (16.4%; 6,475 cases).
Bihar has 8% of India's scheduled-caste population, so the crimes against SCs are disproportionately high.
Source: National Crime Records Bureau
Nearly 35% of criminal cases against SCs registered are still pending with the police. Bihar accounted for nearly 23% of India's total pending cases of crimes against SCs in 2013.
Almost 90% of all the cases reported are pending in courts in Bihar, and the state has a conviction rate of only 13.1% for all the cases registered. This shows that, despite the high reporting of crimes against scheduled castes, few investigations are completed.
(Crime rate, defined as the number of offences per 100,000 people, is derived by first dividing an area's population by 100,000 and then dividing the number of offences by the resulting figure, according to the National Crime Records Bureau.)
The series has concluded. Read the first part of this three-part series here and second part here.
(This story is part of IndiaSpend's special analyses of Bihar. You can read the other stories of this series here.)
(Salve and Tewari are policy analysts with IndiaSpend.)
____________________________________________________________________
"Liked this story? IndiaSpend.org is a non-profit, and we depend on readers like you to drive our public-interest journalism efforts. Donate Rs 500; Rs 1,000, Rs 2,000."