PM Modi Bets Big On Governance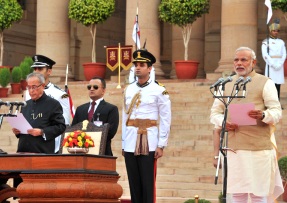 Narendra Modi, 15th Prime Minister of India, took charge at New Delhi's South Block today.
A 45-member cabinet was sworn-in by President Pranab Mukherjee at the Rashtrapati Bhavan yesterday. The cabinet has seven women ministers, the average age is 58 years and average assets of the ministers stand at over Rs 13 crore.
Following is the council of ministers of Prime Minister Modi: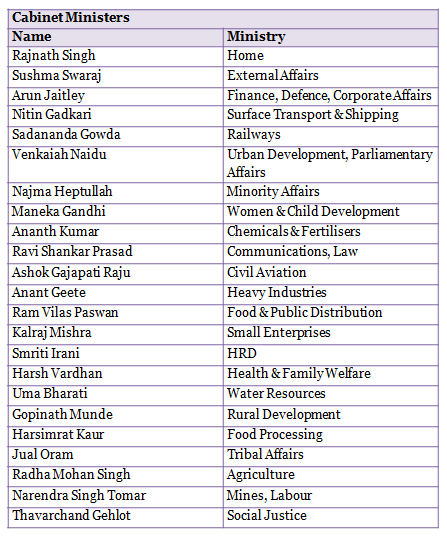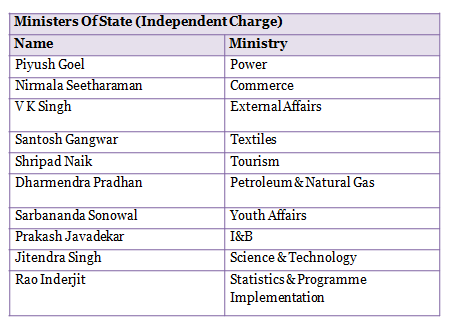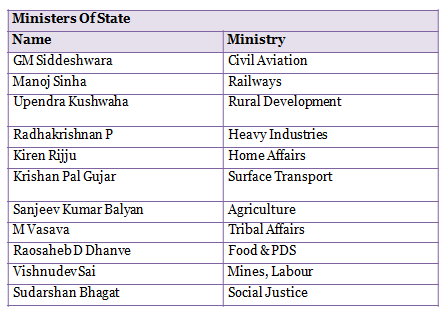 Prime Minister Modi held a historic meeting with Pakistani Prime Minister Nawaz Sharif today, and discussed vexed bilateral issues. A report in Hindustan Times quoted Foreign Secretary Sujata Singh as saying: "PM (Modi) underlined our concerns relating to terrorism."
Finance Minister Arun Jaitley promised to do a balancing act between containing inflation and boosting growth. A Business Standard report, quoting Jaitley said: "I am taking over at a very challenging time when there is need to rebuild the Indian economy. The challenges are very obvious."
While Rural Development Minister Gopinath Munde said the focus would be on sanitation, drinking water and roads, Minority Affairs Minister Najma Heptullah said development and not reservation is the solution for the problems.
Agriculture Minister Radha Mohan Singh said the top priority would be to empower farmers and at the same time control prices of agri commodities.
Law & Telecom Minister Ravi Shankar Prasad said the NDA Government will avoid retrospective taxation and attempt to provide stable policies. A report in Economic Times quoted Prasad as saying: "Those who invest in India may not have to face uncertainty. They must have the assurance of a stable fiscal policy and legal regime."