Over 3 Years, 60% Of Children Adopted Were Girls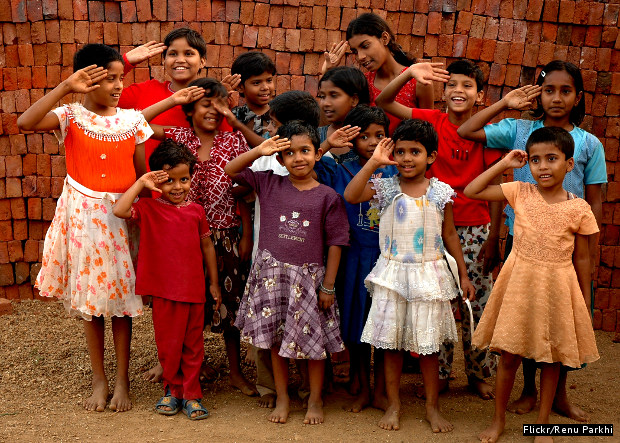 Bangalore: In a society obsessed with the male child, more and more childless Indian couples—and single parents—are opting to adopt girls.
The trend is nationwide, and at the forefront of this change are the states of Maharashtra, Andhra Pradesh and Tamil Nadu. Even bastions of patriarchy, such as Uttar Pradesh and Haryana, are yielding.
Between April to June 2015, child adoption centres across India received 1,241 requests to adopt a girl against 718 for a boy.
Data for the past three years suggest that, on average, 60% of couples adopted a girl, 40% a boy.
As we said, Maharashtra adopts more girls than any other state, followed by Andhra Pradesh and Tamil Nadu. These three states accounted for 40% of female adoptions, according to information obtained under the Right to Information by Bangalore-based OnlineRTI.com from the Ministry of Women and Child Welfare.
*Data for 2014-15 & 2015-16 is for first quarter of the year.
With female foeticide and infanticide still widely prevalent across India, the data point to a significant social change. Even in states with low sex ratios, such as Haryana, Bihar and Uttar Pradesh, childless couples have been exhibiting a preference for girls.
Experts said there are multiple reasons for the change.
"Many couples prefer a baby girl as they believe that girls by nature are more affectionate and loving towards parents than boys," said A Sreedevi, superintendent, Directorate of Women Development and Child Welfare Department, Andhra Pradesh. "At the same time, let us not forget that non-availability of male children for adoption is also an important factor."
Also, data show a sudden rise in adoption numbers of children from 2009, when around 2,500 children were adopted. The figure rose to more than 6,000 from 2010 onwards. The increase could be attributed to the fact that adoptions were being reported from states such as Rajasthan, Madhya Pradesh and Uttar Pradesh, states that until 2009 were tardy in reporting adoptions.
Then again, the number dropped by around 2,000 over the past two years.
India now has 409 adoption agencies. The average time taken to process applications varies from six to eight months, depending upon the availability of adoptable children with adoption agencies.
"The increasing number of female single parents coming forward to adopt a girl child is also contributing to the higher number of girl-child adoptions," said Bhagya Lakshmi, Executive director of Bangalore-based Paraspara Adoption Centre.
One such single parent, Suma Ray, shared her experience on the Central Adoption Resource Authority (CARA) website. She said she adopted a girl to promote domestic adoption in India. "I strongly believe every family should adopt one child and spread this message around," wrote Ray.
Couples planning to adopt a child do not mull very much over gender, and when they are told that baby boys are not available, they agree to adopt a girl, said Bhagya Lakshmi.
Many couples also do not want to wait too long for a boy.
"We visited a few adoption centres in Bangalore and most of them said that it would take at least a year to find a baby boy for us, so we decided to adopt a girl child," said a Bangalore-based couple, who requested anonymity.
Impatience—in cases such as these—is turning into a virtue.
(Patil is the founder of www.101reporters.com, a pan-India network of grassroot journalists. He has worked with The Economic Times, DNA and The New Indian Express.)
---
"Liked this story? IndiaSpend.org is a non-profit, and we depend on readers like you to drive our public-interest journalism efforts. Donate Rs 500; Rs 1,000, Rs 2,000."