Only 6 Of 21 Indian Cities Financially Independent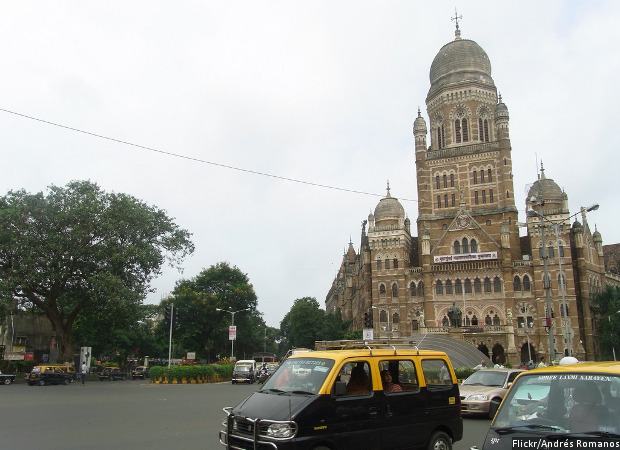 Mumbai is India's best-run city, followed by Thiruvananthapuram, Kolkata, Pune and Bhopal, according to a new survey.
Mumbai scored five of a possible 10 points on financial sustainability and 6.7 for skilled human resource, said the Annual Survey of India's City-Systems 2015 by Janaagraha, an advocacy, which examined 11 parameters, including powers for raising resources, investment and expenditure.
The main concern, according to the Janaagraha study, is that most Indian cities fail to reach anywhere close to 10.
"These scores imply that Indian cities are grossly under-prepared to deliver a high quality of life that is sustainable in the long term," a Janaagraha statement said. "This is particularly worrisome, given the rapid pace of urbanisation in India coupled with the huge backlog in public service delivery. Only robust City-Systems can prepare Indian cities to surmount both these challenges. The scores in this survey do not, by and large, show any significant improvements over the last edition."
Municipal Corporations have limited management capabilities, IndiaSpend had reported earlier, crippling many urban programmes.
The chart above indicates that no more than six of 21 cities (Hyderabad, Pune, Delhi, Mumbai, Patna and Thiruvananthapuram) considered for the study can generate enough money--mostly through property and other taxes--to sustain themselves. The others require handouts from either the state or central government.
Only five states in India--Gujarat, Maharashtra, Tamil Nadu, Karnataka and Punjab--have the financial and administrative ability to manage urbanisation at the present pace, according to this IndiaSpend analysis.
Hyderabad and Pune score 8.6 of 10 in financial sustainability.
London, New York score 10; Mumbai best Indian city with 5
London and New York score a perfect 10 when it comes to revenue and urban capacities, while Mumbai is India's best with a score of five, followed by Delhi with 4.7 and Pune with 4.6, the ASICS study said.
Municipal revenues account for barely 0.75% of India's GDP, as compared to China where the top 8 cities contribute to 21% of the GDP.
Lack of human resources is another key issue faced by municipal corporations: Patna has only 35% positions filled, followed by Bengaluru with 48.4% positions.
In skilled human resources, Mumbai, as we said, scores the highest with 6.7, followed by Kolkata with 6 and Pune with 5.6. To run a city efficiently, it is essential to empower municipal corporations, which, currently, is not the case.
For instance, mayors in Indian cities have limited powers and are mostly figureheads. In many other countries, mayors run cities as chief ministers do Indian states--perhaps with even more power; their track records often propel them into national politics. The former mayors of Istanbul (Turkey), Jakarta (Indonesia) and Buenos Aires (Argentina) now run their respective countries.
(Salve is an analyst with IndiaSpend.)
We welcome feedback. Please write to respond@indiaspend.org. We reserve the right to edit responses for language and grammar.
__________________________________________________________________
Liked this story? Indiaspend.org is a non-profit, and we depend on readers like you to drive our public-interest journalism efforts. Donate Rs 500; Rs 1,000, Rs 2,000.