No Prizes For Guessing Which State Has Highest Literacy Rate In India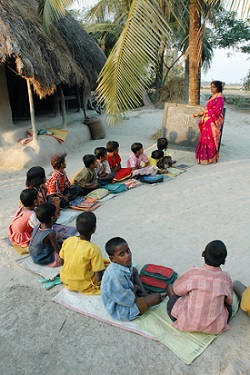 • Kerala has highest literacy level in India (93.91%) while Bihar has the lowest (63.82%) rate.
• Dadra & Nagar Haveli, Bihar, Tripura, Jharkhand see largest change in literacy rates.
•Bihar, Arunachal Pradesh, Rajasthan and Jharkhand have low literacy rates in India.
•Kerala, Lakshadweep, Mizoram, Tripura, Goa, Daman & Diu and Puducherry achieve literacy rates of above 85%.
•All-India literacy rate improved by 9.2 percentage points to 74.04% in 2011.
• 11 states- Bihar, Arunachal Pradesh, Rajasthan, Jharkhand, Andhra Pradesh, Jammu & Kashmir, Uttar Pradesh, Madhya Pradesh, Chhattisgarh, Assam and Odisha have literacy rates below the All-India level.