Nearly 80% Of Divorced Indian Muslims Are Women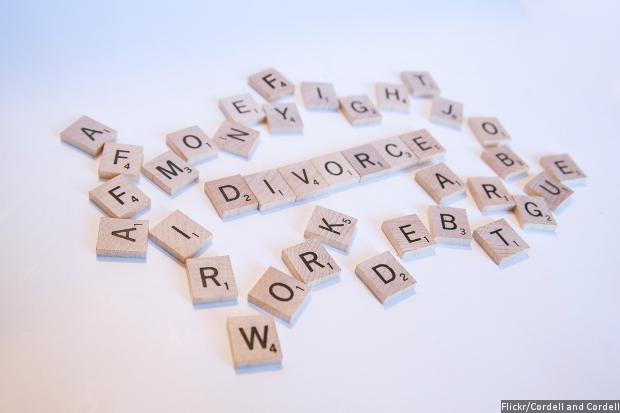 In India, for every divorced Muslim man, there are four divorced Muslim women, an IndiaSpend analysis of Census 2011 data shows.
Across religious communities, except Sikhs, there are more divorced women than men. But the gender skew is particularly sharp among Muslims (79:21), followed by 'other religions' (72:28), and Buddhists (70:30).
Among divorced Indian women, 68% are Hindu, and 23.3%, Muslims, according to Census 2011 data on the marital status of Indians. The data were recently cited by Muslim groups protesting the national law commission's formulation of a uniform civil code, especially a ban on triple talaq, according to this report in The Hindu.
Among divorced men, Hindus account for 76%, and Muslims, 12.7%. Both Christian women and men cover 4.1% of their gender-respective divorced groups.
Source: Census 2011
What do the ratios imply?
Women's rights activists believe that the gender imbalance in the numbers implies that more men than women are remarrying. "If there are 100 divorced couples, it should show a 50:50 sex-ratio. The skewed ratio plainly shows that after divorce, not only is it easier for men to remarry but also that they show a greater need or want to remarry," Flavia Agnes, legal scholar and women's rights activist, told IndiaSpend in a telephonic interview.
The skewed ratio among Muslims could be attributed to two problems, according to Hasina Khan, founder of the Bebaak Collective, a Muslim women's organisation based in Mumbai. "The first is the absolute powers given to men under the Muslim Personal Laws by allowing triple talaq and so on. For women, getting married provides security of shelter and food with few rights for negotiation," she said.
The other reason is the state's failure to empower Muslim women, she added.
"There is little political will to address the needs of this sub-group. The socio-economic condition of Muslim women in India continues to deteriorate with inadequate access to good education, job opportunities and so on," Khan said.
Maharashtra has most divorced women
With a total population of 8.5 lakh divorced persons, the Census recorded more failed marriages in rural India where a higher proportion of the nation's population still resides. In urban India, there were 5.03 lakh divorced persons.
Maharashtra, with 2.09 lakh persons, recorded the highest number of divorced citizens. The second-most populous state also holds the largest disproportion of men-to-women divorcees. About 73.5%--or 1.5 lakh--divorced persons in the state are women.
The highest population of divorced men in the country--1.03 lakh persons--resides in Gujarat, accounting for 54% of the state's divorced population.
Goa, with 1,330 divorcees, holds the lowest record of failed marriages.
More women than men deserted after marriage
More women than men in India are separated--out of a marriage without a formal divorce--the Census data showed. Activists believe that this indicates widespread practice of polygamy across India.
"Men often desert their wives in a separation, withholding from them the freedom to remarry. The data incongruence clearly shows that more men are into polygamy, obtaining second and third wives, while society gives no rights for women," Agnes said.
Within religious communities, the highest imbalance of separated women-to-men ratio has been recorded among Muslims, with women accounting for 75% of the separated population. Christian women, who comprised 69% of the separated population within their community, follow. Another significant disparity has been recorded among Buddhists, where separated women comprised 68% of the demographic group within their community.
Source: Census 2011
Over the decade ending 2011, there was a 39% rise in the number of single Indian women--including widows, divorcees and unmarried women, and those deserted by husbands--IndiaSpend reported in November 2015. However, the number of bachelors (58%) still exceeds unmarried women, according to the Census data, indicating a higher pressure on women to get married.
The triple talaq debate
On October 7, 2016, the National Law Commission published a list of 16 questions seeking public opinion on the need for a uniform civil code for India. Apart from probing citizens' perception of gender equality in prevalent personal laws across religions, a question asked if the practice of triple talaq should be abolished, continued or amended. Another question sought views on strengthening Hindu women's rights to inherit property.
The Muslim Personal Law Board has criticised the legal panel's exercise, claiming the law commission is not acting independent of the central government that opposed the triple talaq law in Supreme Court the same day. Responding to a batch of public interest litigations filed by NGOs and women's rights groups on the issue, the Centre said the practice cannot be regarded as an essential part of religion, according to this Times of India report.
"There are gender discriminatory personal laws across India's religious communities--not merely among Muslims. Though it claims to aid vulnerable sections, the law commission's plans for the uniform civil code do not deal with these in the right spirit. The uniformity it speaks of would only dilute India's plural cultures while bringing in the same patriarchal bias," Khan said.
Hindus comprise about 80% of India's population, while Muslims account for 14.23%. Christians, Sikhs, Buddhists, and Jains comprise 2.3%, 1.72%, 0.7% and 0.37%, respectively, of the population.
(Saldanha is an assistant editor with IndiaSpend.)
We welcome feedback. Please write to respond@indiaspend.org. We reserve the right to edit responses for language and grammar.
__________________________________________________________________
"Liked this story? Indiaspend.org is a non-profit, and we depend on readers like you to drive our public-interest journalism efforts. Donate Rs 500; Rs 1,000, Rs 2,000."