More Drunk Driving Cases In `Dry' States Like Gujarat!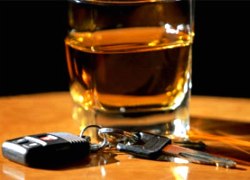 Bollywood actor Salman Khan's 2002 hit-and-run case continues to keep the spotlight on road accidents due to drunk driving. IndiaSpend had earlier reported that 77% of road accidents were due to the fault of the driver.
Data released by the Ministry of Road Transport & Highways shows that of the total 497,686 road accidents in the country in 2011 - the latest year for which data is available - about 385,800 accidents were caused solely due to the driver's fault. Of these, 399,911 resulted in injuries while 102,620 resulted in fatalities. And the three main causes were speeding, drunk driving and overcrowding of vehicles.
Figure 1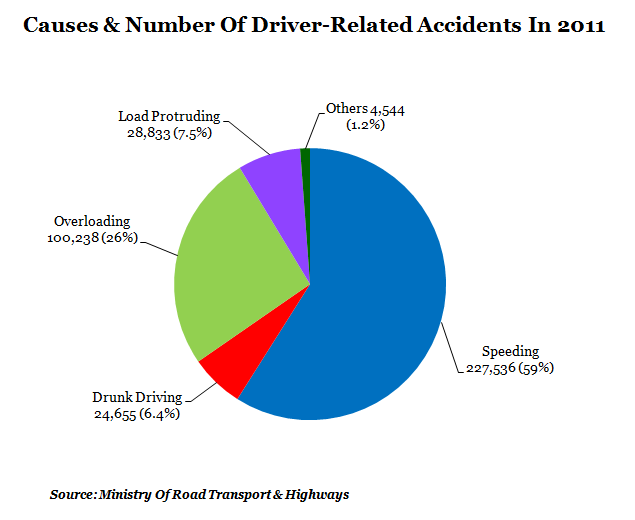 During 2011, drivers crossing the speed limit caused 227,536 accidents or 59% of driver-caused total accidents. Drunk driving resulted in 24,655 accidents or 6.4% of the total accidents caused by drivers. About 100,238 accidents were caused due to overloading of vehicles (26%) and vehicles with their load protruding resulted in about 28,833 accidents (8%).
Let us now focus on cases related to drunk driving. Uttar Pradesh had the most accidents caused by drunken driving in 2011 with a total of 4,706 cases. There were 4,653 fatalities and 2,463 people were injured. Madhya Pradesh came in second, reporting 4,028 accidents which 810 resulted in fatalities and 4,843 people were injured. While Tamil Nadu reported 3,096 accidents, Maharashtra and Andhra Pradesh reported 2,452 and 2,205 cases, respectively.
Figure 2 (a)
Interestingly, Goa, a tourist-friendly destination reported only 30 road accidents caused by drunk driving in 2011 and only 20 people were injured. Similarly, the Union Territories of Daman & Diu and Dadra & Nagar Haveli have reported figures of 0-1, which is interesting since they are known for the availability of duty-free alcohol.
Figure 2 (b)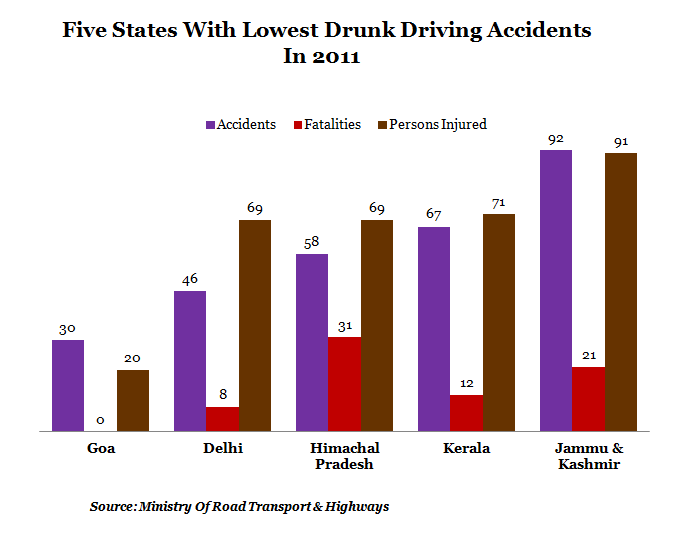 There are states in the country, including Gujarat, Manipur, Mizoram, Nagaland and Lakshadweep, where sale and/or consumption of alcohol are prohibited. One would think that there would be absolutely no cases of drunk driving here…well, think again.
During 2011, Gujarat had 212 cases of drunk driving, which resulted in 27 fatalities and 158 injuries. Manipur had about 140 cases of drunk driving which resulted in 30 fatalities and 186 injuries. Mizoram and Nagaland reported 17 and 4 cases of drunk driving, respectively. Lakshadweep reported zero cases.
Figure 3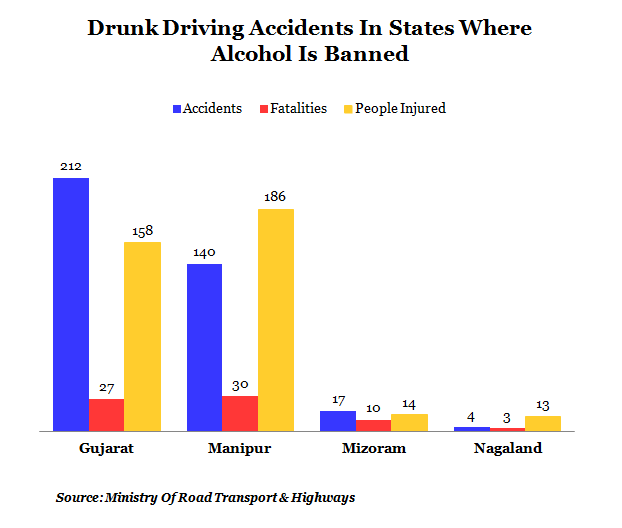 Since we mentioned Salman Khan, it is only fair to focus on Mumbai. The Mumbai Traffic Police recently released data on drunk driving.
Figure 4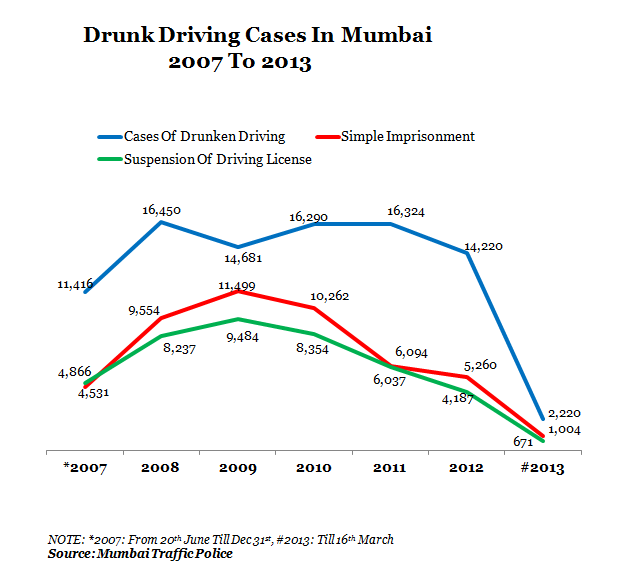 Since mid-2007, there have been over 91,000 cases of drunk driving. Out of these, over 48,000 have resulted in simple imprisonment and almost 42,000 licences have been suspended. The interesting part is that the cases have been declining over the years and so have the punishments… so, it seems that the drive by the Mumbai Traffic Police against drunk driving is yielding positive results.