Modi Team Still leaner than UPA, Previous NDA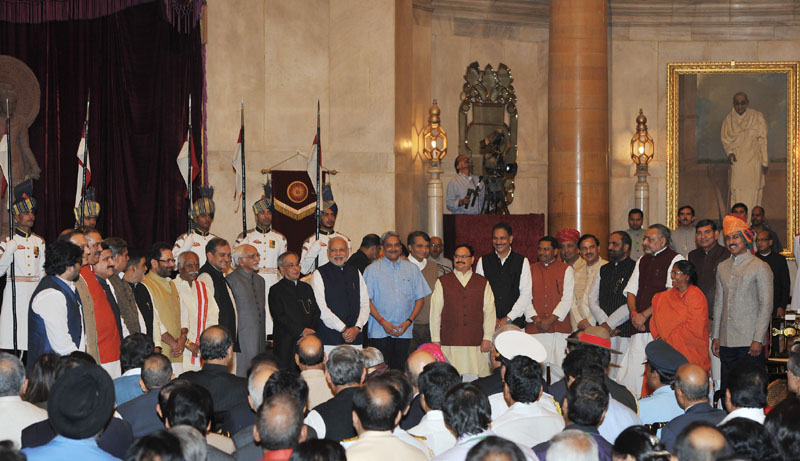 Even after Prime Minister Narendra Modi expanded his team to 66 ministers, it is leaner than the council of ministers headed by former Prime Ministers Manmohan Singh and Atal Bihari Vajpayee.
The strength of Singh's UPA-II ministry stood at 78 after its final reshuffle in October 2012. The Vajpayee government started in 1998 with a 56-member ministry but was expanded to nearly 88 ministers.
The Modi ministry now has 27 members of cabinet rank including the Prime Minister, 13 ministers of state with independent charge and 26 ministers of state.
There are some common names in the 2004 and 2014 BJP-led Goverments: Rajnath Singh, Arun Jaitely, Sushma Swaraj, Suresh Prabhu, Ram Vilas Paswan, Maneka Gandhi, Uma Bharti, Bandaru Dattatreya, Ravi Shankar Prasad and Rajiv Pratap Rudy.
But the key name that could make all the difference over the next five years – Prime Minister Narendra Modi – was nowhere near the council of ministers between 1999 and 2004.
Image Credit: PIB