Make Rs 3.78 Lakh Income Totally Tax-Free: Survey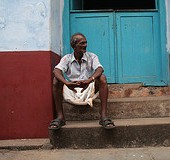 The "middle class" feels that the Government must make annual income of Rs 3.78 lakh totally tax-free since Rs 31,500 is needed for an average quality of life for a family of four people.
This was one of the key findings of a nationwide, pre-budget survey done by C-Voter. Finance Minister Arun Jaitley will present the first union budget of the Bharatiya Janata Party-led National Democratic Alliance (NDA) Government on July 10.
Nearly 61% of those surveyed still believed that "Acche Din Aane Wale Hain" while 69% felt that price rise had an adverse impact on the quality of life in the last one year and 56% felt that the overall quality of life had deteriorated over the last one year.
Now, here is something to cheer about for the Government. While only 11% of those surveyed in 2013 had said the tax money was being properly utilised, the number has doubled to 22% in 2014 - a 100% increase! And 57% of those surveyed last year felt that the tax money was not being properly utilised, and the ratio declined to 44% this year - a sharp drop of 13%. So, people are now feeling that the taxpayers' money is being used wisely by the Government.
Savings continue to be a worry for people: nearly 80% of those surveyed said they were not saving enough for a secure future, down from 84% in 2013.
And here is something to ponder over for the Modi Government: 47% of those surveyed felt inflation will not come down after the budget but this is a huge drop from 83% last year.