Maharashtra Goes Ghost Busting, 5 Million Eliminated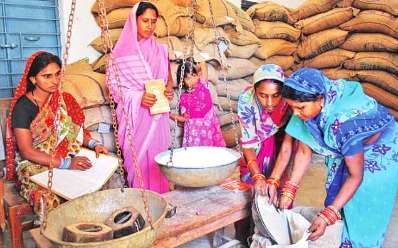 Ghost ration cards have been the bane of India's public distribution system (PDS). Such ghost cards compound leakages as the ration card document is used to establish entitlement for other benefits and services too. This further hampers the administration's ability to measure losses.
But the state of Maharashtra has had some success in tackling this ghostly menace, as IndiaSpend's Danielle Collaco finds out.
The trigger for this particular ghost busting initiative came from the Bombay High Court which asked the state Government to crack down on bogus ration cards.
The state government started the bogus/ghost card detection drive in 2005, and has cancelled about 5.3 million ghost ration cards till 2011. Over 3 years, from 2005 to 2008, the Maharashtra government cancelled about 2.9 million cards. Then, over 2009-2010, the government cancelled about 1.2 million cards. And finally, in 2011, during the detection drive, about 1.1 million cards were cancelled. Incidentally, as on 1st April, 2012, the state had 22 million ration cards in a total population of 112.37 million. A ration card is generally used for a family.
The highest number of fake cards was found in the APL (Above Poverty Line) category with over 4.2 million bogus cards detected. APL saffron cards can be held by families whose total annual income is above Rs 15,000 but less than Rs 1 lakh. Other criteria include that none of the members of the family should have a car, and the family should not posses more than 4 hectares or more irrigated land.
The second highest component of fake cards were in the BPL or Below Poverty Line category with about 635,326 ration cards being cancelled. Families having an annual income up to Rs 15,000 are eligible for BPL yellow ration cards. Additional criteria include: none of the members of the family should be a professional tax payer, lawyer, architect or a chartered accountant. The family should not possess a four-wheeler or a residential phone either.
The third highest numbers of fake cards were in the white card category where 258,566 cards were cancelled. Families having an annual income of Rs 1 lakh or above and any member of the family possessing a 4-wheeler can avail of this card.
The graph below shows the details of the three special drives undertaken to weed out bogus/ghost ration cards in Maharashtra during 2005-08, 2009-10 and 2011: