Maharashtra: Best Chance For Independents?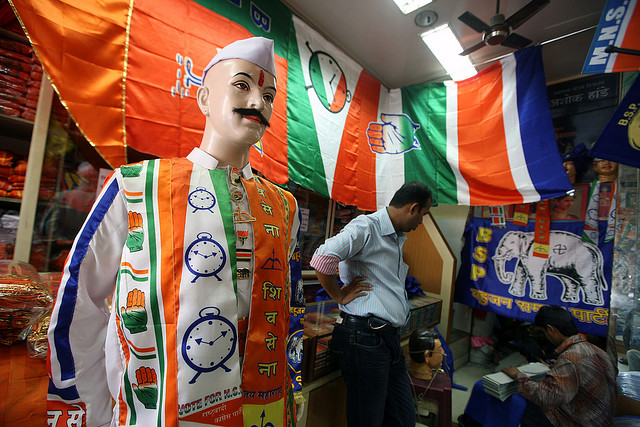 With an unprecedented 5-pronged contest coming up, independent candidates may have their best chance of winning in the Maharashtra assembly elections scheduled for October 15.
An IndiaSpend study of the 2009 assembly polls showed there were 21 constituencies with low victory margins. We have categorised these constituencies according to victory margins: eight of them, fiercely contested, had victory margins of less than 1,000 votes. While each constituency had a voter turnout of about 1.5 lakh, the lowest victory margin was 34 votes. We can see how voters are clearly divided between the four major parties (Congress, Nationalist Congress Party, Bharatiya Janata Party and Shiv Sena) in these eight constituencies.
Constituencies With Victory Margin Of Less Than 1,000 Votes

Source: Election Commission
With fragmented alliances for the forthcoming polls, the vote share is likely to be divided among more contenders. When we further looked at constituencies with victory margins between 1,000 and 2,000 votes, we found that in half these constituencies, it was a close contest between one of the major parties and an independent candidate. Of 13 constituencies, independents won two and were runners-up in five.
Hence, our hypotheses.
Constituencies With Victory Margin Between 1,000 and 2000 Votes

Source: Election Commission
While it is healthy for democracy to have a multi-party system, it may not be a particularly fair method of voting because votes are so deeply divided that the winner, at times, garners only a minority of votes. India has a first-past-the-post voting system: the candidate with the most votes is elected, never mind if the majority of voters did not vote for her. Greater the number of parties, greater the division of votes, and elections are more fiercely contested.
In some countries, such as France's presidential election, a second ballot is held between the top contestants. Given that no country has as many voters as India, organising a single ballot is in itself a difficult task.
As we said, there is no better time for the independent to jump into Maharashtra's electoral confusion.
Image Credit: Flickr
"Liked this story? Indiaspend.org is a non-profit, and we depend on readers like you to drive our public-interest journalism efforts. Donate Rs 500; Rs 1,000, Rs 2,000."