Job Creation Slows, 68% Fall From 2014 And 2013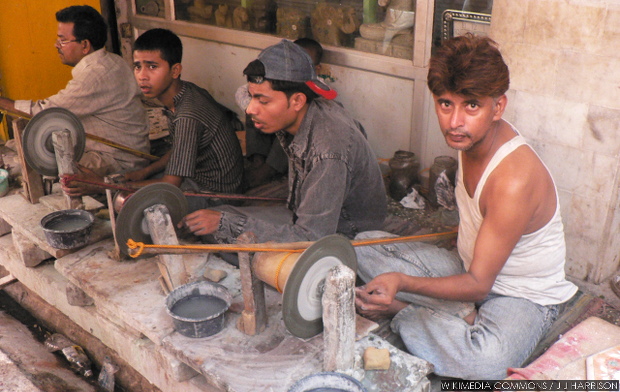 In 2015, India created 130,000 jobs in eight industrial sectors, according to new government data, a 68% slowdown from the 400,000 jobs created in 2014, with a similar number in 2013.
The data released on July 20, 2016 to the Lok Sabha, the lower house of Parliament, refer to the formal sector, which accounts for 10% of all employment in India, but it is a marker of employment prospects for the million Indians who seek jobs every month, or 12 million every year.
The government's data include textiles, gems & jewellery and the information technology/business process outsourcing.
Source: Lok Sabha
Textiles continued to be the largest creator of jobs, with 499,000 jobs added over the last three years. The pace of employment, however, slowed 75% over these years.
The IT/BPO sector continued to be the second largest job creator in the formal economy, with 378,000 jobs added over the last three years. The transport and handloom/powerloom sectors reported the largest job losses--24,000 and 18,000, respectively--over the same period.
Jobs were either unavailable or were not meeting aspirations, fuelling unrest across India, even as a failing education system created thousands of "unemployable" graduates, IndiaSpend reported in February 2016.
The official unemployment rate in India is below 5%, disguising widespread under-employment and partial employment.
India will need to generate 280 million jobs between now and 2050, the year when the working-age population (15 to 64) will peak, IndiaSpend reported in May 2016, amid indications that the country's demographic dividend could be at the cusp of disaster.
Over 22 years of unprecedented economic growth (1991 to 2013), less than half the Indians who sought jobs got them--140 million of 300 million--according to this United Nations Development Programme report.
Note: All figures in this story have been rounded off.
We welcome feedback. Please write to respond@indiaspend.org. We reserve the right to edit responses for language and grammar.
__________________________________________________________________
Liked this story? Indiaspend.org is a non-profit, and we depend on readers like you to drive our public-interest journalism efforts. Donate Rs 500; Rs 1,000, Rs 2,000.