JNNURM Spin-Offs: Will The Punes & Nagpurs Be India's Urban Darlings?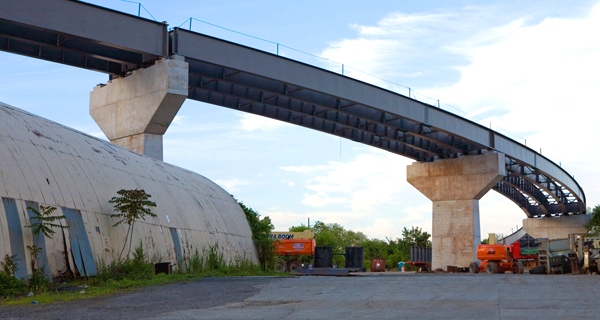 The Jawaharlal Nehru National Urban Renewal Mission (JNNURM) is a comprehensive effort by India's central Government to improve urban infrastructure in creaking cities and towns.
IndiaSpend's Prachi Salve follows up on a more broad-based report on the JNNURM initiative with a study of Maharashtra in particular. To find that cities like Pune and Nagpur which seem to have jumped on the JNNURM bandwagon the quickest – at least in securing funding for projects. Execution is a different story though.
This would suggest several things, including of course relatively effective local governance in these towns. More importantly, the hint that in coming years, such towns and cities (often classified as B Grade Towns) could arguably be better prepared for the urban crush that is enveloping most of India; that is, assuming once more that these and other self-initiated projects are seen through.
Maharashtra Get Lion's Share
Interestingly, Maharashtra has also secured the maximum number of projects under the JNNURM. Since the mission began in December 2005 with a corpus of Rs 66,000 crore. As of 2012, a total of 554 projects all over India had been sanctioned. The state has the maximum number of approved projects i.e. 80 followed by Gujarat with 72 and Andhra Pradesh with 52 projects.
Maharashtra's Mumbai Metropolitan Region Development Authority (MMRDA) had sent 168 projects proposals under the (Urban Infrastructure & Governance) UIG scheme, including those for procurement of buses and e-governance which were pegged at Rs 42,500 crore. Of these, 80 were approved by the central government at a total cost of Rs. 11,600 crore.
Of this, the central government is paying Rs 5,171 crore, whereas the state government has contributed its share of Rs 1,978 crore and the project implementing agencies like the MMRDA have paid their share with Rs 4,451crore.
Maharashtra Gets Maximum Funding
The Maharashtra government has also received a maximum funding of Rs.140.2 crore under the Urban Infrastructure Development of Small and Medium Towns Sub-Mission (UIDSSMT). The state has also managed to get a large amount of ACA (Additional Central Assistance) funds from central government.
Importantly, under the JNNURM, in order to receive funds for the approved projects the state needs to implement reforms pertaining to governance and other mandatory reforms. Maharashtra government has implemented nearly 80% reforms and hence has been able to secure funding from the Centre.
Waterworks: Highest No Of Projects
Maharashtra pretty much follows the national lead. As listed in an earlier report done by IndiaSpend, most approved projects relate to water supply followed by sewerage with a total cost of Rs 45,77.3 crore and Rs 2,346.1 respectively
The following table shows the sector wise breakup of the projects:
Table 1: Sector-wise Breakup Of Projects
| | |
| --- | --- |
| Sector | No. of projects |
| Water Supply | 24 |
| Sewerage | 18 |
| Mass Rapid Transport | 7 |
| Storm Water Disposal | 11 |
| Roads/Bridges/Flyovers | 13 |
| Solid Waste Management | 4 |
| Preservation of Water Bodies | 1 |
| Heritage | 1 |
| Station Area Improvement | 1 |
| Total | 80 |
Source: JNNURM
Completed Projects
As things stand, Maharashtra has completed 17 of the 80 projects. Pune has the second highest number of approved projects in India. The state government has used nearly Rs 9,751 crore of total funds. The following table represents the city-wise and sector-wise breakup of the completed projects. The highest numbers of projects have been allotted to Nagpur and the Pune Municipal Corporation (PMC).
Table 2: City-wise Breakup of Completed Projects
| | | | |
| --- | --- | --- | --- |
| City Name | No. of Projects | Approved costs (in Rs Cr) | Completed Projects |
| Greater Mumbai | 26 | 5,376.36 | 6 |
| Nagpur | 17 | 1,499.70 | 5 |
| Pune | 20 | 3,192.77 | 3 |
| Nashik | 6 | 799.16 | 1 |
| Nanded | 11 | 732.77 | 2 |
| Total | 80 | 11,600.76 | 17 |
Source: JNNURM
Reasons For Weak Performance
Credit rating agency Fitch says there are 3 main reasons for JNNURM's weak performance nationally. First, the slow grant approval process has led to many projects being high and dry. Second, the lack of skilled human resource especially in the areas of project design and implementation is proving to be hindrance. Lastly, the monitoring and evaluation mechanisms from the governmental bodies are almost absent.
The good news is that Maharashtra has shown the right commitment towards its citizens by plumbing for these projects and getting them sanctioned. The bad news is that execution is slow. On the other hand, states like Gujarat (detailed report coming up) have executed far better, 37 of 72 projects, more than half while Andhra Pradesh has executed 18 of 52.
Though even within that, the data suggests that small cities like Nagpur (and Surat in Gujarat) have best exploited the opportunity that presented itself. Whether that's specific to Nagpur, Surat or a Pune or a general display of small-region, nimble-governance play is a different story.