Is Mary Kom India's Greatest Female Athlete?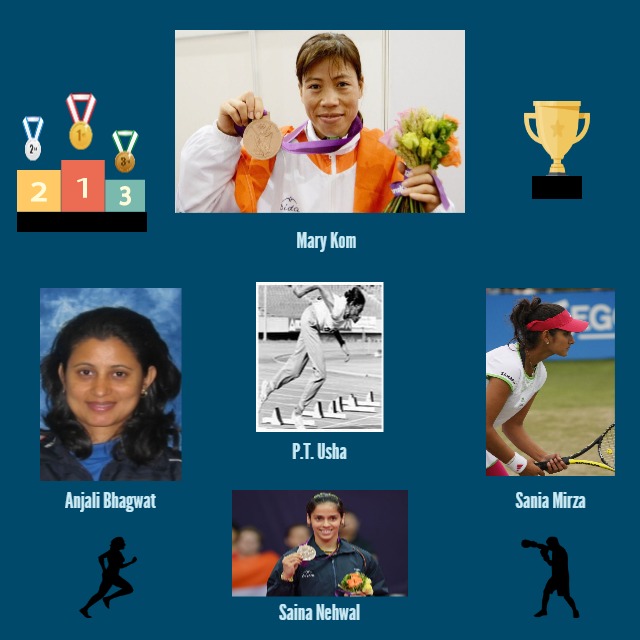 Is boxer Mangte Chungneijang ("MC" for short) Mary Kom, 31, mother of three, among India's greatest female athletes?
It is a hard question to answer. The latest Asian Games gold winner is someone we instinctively lean towards, explains sportswriter Rohit Brijnath, because "mummies, wearing gloves, who fight make for a romantic story."
The issue with Mary Kom, he says, will always be the depth in her field--there just aren't that many boxers. In 2008, at the amateur world boxing championships--where she was a five-time winner--she fought just four bouts in the course of winning gold in the 46-kg class. Presently she is world number 5 (last month she was number 3) in the flyweight (51 kg) category, a class she moved to because the Olympics did not have her natural weight divisions, 46 kg and 48 kg.
The depth of competition is far more intense for, say, a Saina Nehwal, even at the Asian level. As her frequent losses over two years to players ranked below her have shown, there is little that separates the top 10 in badminton.
The lack of competition is not Mary Kom's concern, but it does indicate that sports are hard to compare. What we have done in this piece is straightforward: a simple comparison of the titles won by five women whom we regard as India's top female athletes.
The medals represent international titles. Saina Nehwal has 12 career titles,such as Indonesia Super Series (2009), Australian Super Series (2014) etc including Bronze at London (Summer) Olympics 2012. Similarly, Sania Mirza has won 1 WTA (Women Tennis Association) and 14 ITF (International Tennis Federation) singles career titles, 21 WTA, 4 ITF Doubles titles and 3 Mixed Doubles Grand Slam titles. Medals secured by P.T Usha include the ones at Asian Games and various International meets, whereas Anjali Bhagwat's achievements highlight those at Commonwealth Games, Europe Circuit, Asian Championship, World Cup etc.
It is not a scientific comparison of their sporting capacities and physical abilities--that is subjective and incredibly hard to do.
But people always compare. It is only human.
As Australian sports science professor Damien Farrow writes: "Does Rafael Nadal have the same leg power as world 100m sprint champion Usain Bolt? Would Australian Sam Groth's booming serve (he currently holds the record for the fastest ever serve, 263km/h) make him a good baseball pitcher? And would the sheer athleticism of the Williams sisters ensure a career in basketball, or any other sport, if it wasn't tennis?"
These are fascinating questions. What we do know is that you can compare things like aerobic endurance and cadence and leg speed. What we do know is that boxing is a tough sport, requiring, for instance, great aerobic endurance, as this comparison shows.
And, yes, at the end of the day, there is something very romantic indeed about mommies who fight.