Indian Women Most Prone To Death By Fire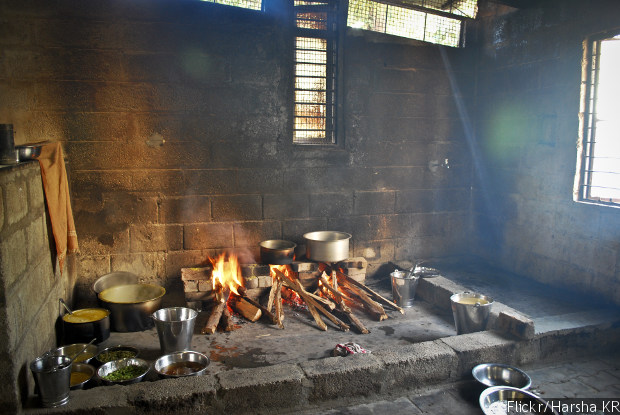 Indian women aged between 15 and 50 are most prone to fire-related deaths compared to women in any other country--18 times more than Pakistani women and 38 times more than Chinese women--according to an analysis of global disease data by the Institute for Health Metrics and Evaluation, a research body based at the University of Washington, USA.
Source: Institute for Health Metrics and Evaluation. For women aged between 15 and 50 years.
The vulnerability of Indian women to fire-related deaths is reflected in recently released National Crime Records Bureau (NCRB) data on accidental deaths in 2015.
As many as 17,700 Indians died--48 people every day--due to fire accidents in 2015, of which 10,925 (62%) were women, the NCRB data reveal.
Source: National Crime Records Bureau
However, deaths due to fire accidents declined by 33%, from 26,343 in 2011 to 17,700 in 2015. Maharashtra reported the most fire-accident deaths (3,377) of any state in 2015, followed by Madhya Pradesh (2,125) and Gujarat (2,010).
Source: National Crime Records Bureau
Deaths due to fire accidents is the only category of accidents under unnatural causes where more women die than men.
Indian women aged between 15 and 34 are more than three times as likely to be killed by fire as their male compatriots, according to a study published in The Lancet. In 1998, India was the only country in the world where fire was among the 15 leading causes of death, according to the World Health Organization.
The gendered connection between fire and female deaths
Many burn injuries and deaths inflicted by partners, in-laws or by women themselves are classified as accidents, according to this 2016 study, "Busting the Kitchen Accident Myth: Case of Burn Injuries in India", conducted by the Centre for Enquiry Into Health and Allied Themes and the Tata institute of Social Sciences, both in Mumbai.
The study analysed 22 cases of burn injuries among women, of which 15 were reported as accidents. The investigation revealed that only three were accidents, while others were self-inflicted injuries or injuries caused by others. The study also revealed that 19 of 22 women were, at the time, experiencing domestic violence.
As many as 77% of burn victims surveyed belonged to families earning less than Rs 10,000 per month, according to this study, conducted between 1996 and 2005, by the department of forensic medicine and toxicology, Government Medical College Hospital, Chandigarh. The college analysed 617 medico-legal autopsies of burn victims.
"The lack of financial and social support creates a lot of insecurities and burn survivors have constant fear of losing the support system in the form of the husband or marital homes," Rashmi Singh, director, programmes, International Centre for Crime Prevention & Victim Care (PCVC), wrote in this 2016 column for The News Minute. "This also adds to them choosing to not reveal the actual incident."
"Many women do not inflict burns on themselves to kill themselves. They also do it as a way of threatening husbands (for e.g. as a way of making him stop being an alcoholic or being infidel)," Singh said in an email interview to IndiaSpend.
She added that there is a differential impact of burn injuries on women and men. "Since women's physical appearance is given more importance than skills and identity, even in a straightforward case of burn accident, their vulnerabilities and social stigma are manifold compared to that of men".
The gendered connection between female deaths and fire holds true for suicides as well.
Indian men are twice as likely as women to kill themselves, but of all the methods of suicide, self-immolation is the only one that claims more women than men, IndiaSpend reported in May 2016.
The easy accessibility of kerosene at home could be responsible, in part, for the high rate of self-immolation of women, past research has indicated.
Video by International Centre for Crime Prevention & Victim Care
Residential buildings most deadly, accounting for 42% of deaths
Of 17,700 fire-accident deaths, 7,445 (42%) were in residential buildings and dwellings.
More deaths in residential buildings were reported in Gujarat (1,475) than any other state; of these, 70% (1,028) were women.
Source: National Crime Records Bureau
The Chandigarh study revealed that 61% of female victims sustained burns at the homes of in-laws, followed by burns at the husband's or their own homes in 17% of cases.
The higher risk for females is associated with open fire cooking, or unsafe cookstoves, which can ignite loose clothing, according to the World Health Organization. Other risk factors include poverty, overcrowding, and the use of young girls in household roles such as cooking and care of small children.
As many as 95% of rural homes across six energy-deficient states (Bihar, Jharkhand, Madhya Pradesh, Odisha, Uttar Pradesh and West Bengal) still use traditional fuel, such as firewood, dung cakes and agricultural waste, for cooking, IndiaSpend reported in October 2015.
Singh has suggested a few steps to address the issue:
The government should streamline the medico-legal procedure while recording burns, since currently it gives the option of recording the reason of the burns just once (in the beginning), when the woman calls it an accident owing to the trauma of the incident. There must be options for the woman to change her statement later when she is in an enabling environment.
There is a need for programmes within hospitals to provide legal awareness and support to survivors, caregivers and family members, which creates an enabling environment for them. Victim compensation is not available for women burn survivors since most of the cases get recorded as accidents.
The Criminal Law (Amendment) Act, 2013 includes special sections for acid violence, which should be extended to fire burns too. Section 357B provides compensation for survivors of acid violence, which should be extended to fire burns too.
(Saha is an MA Gender and Development student at Institute of Development Studies, University of Sussex.)
We welcome feedback. Please write to respond@indiaspend.org. We reserve the right to edit responses for language and grammar.
__________________________________________________________________
"Liked this story? Indiaspend.org is a non-profit, and we depend on readers like you to drive our public-interest journalism efforts. Donate Rs 500; Rs 1,000, Rs 2,000."