India Story: Industrial Growth At 0%, Inflation at 8%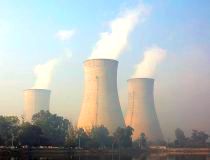 With the financial year 2013-14 coming to a close, it could be a matter of great relief for everybody, including the Aam Aadmi, that the economy is not contracting sharply.
The latest data on industrial production is another signal towards a slowdown but there is no contraction or recession. Yes, we are indeed focusing on the good news.
The index of industrial production (IIP), an indicator of industrial activity in the country, picked up marginal in January. And the April-January period saw the index with a growth of 0% i.e. a sign that, at the aggregate level, production and output are at the level seen last year.
While electricity output increased sharply in January, manufacturing declined. Out of the 22 industry groups, 11 showed positive growth.
In another booster indicator, the consumer price inflation declined to 8.10% in February, thanks to lower food article prices. The inflation was 8.79% in January 2014.
A Crisil report said inflation in vegetables is now down to 14% from over 61% in November 2013. "Although overall food inflation has fallen to 8.6%, prices of pulses have been rising at a faster pace for 4 consecutive months now. Prices of fruits and milk & milk products, too, have been witnessing rising inflation in the recent months," the report said.
Retail inflation has been averaging over 9% for the past two years. Reserve Bank of India Governor Raghuram Rajan has raised interest rates three times since September, the last time on January 28, 2014, to control inflation even though growth is around a decade-low of 4.5%.
The central bank is now set to announce bi-monthly monetary policy statement, and the first such statement would be on April 1, 2014. With data supporting a rate cut, will the RBI Governor oblige?